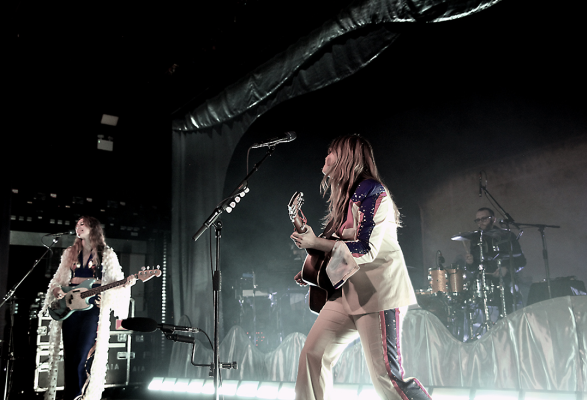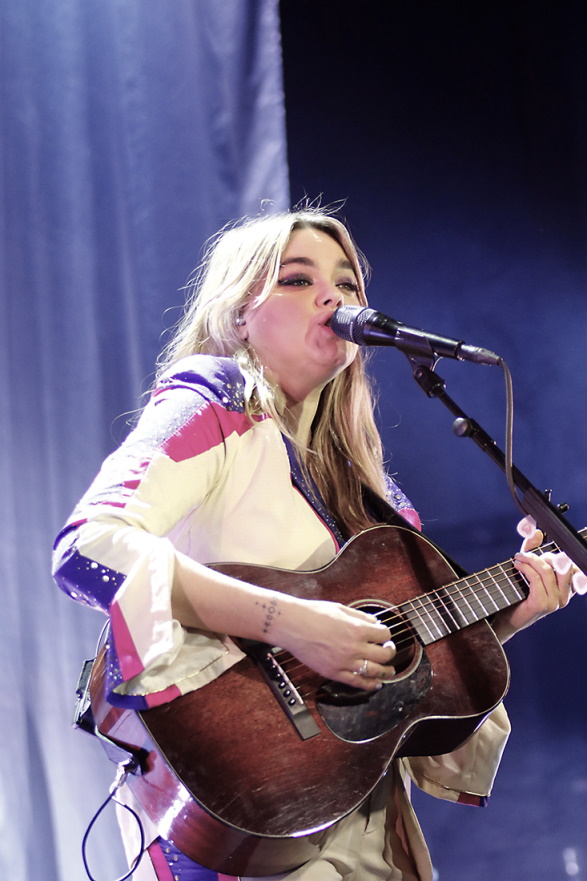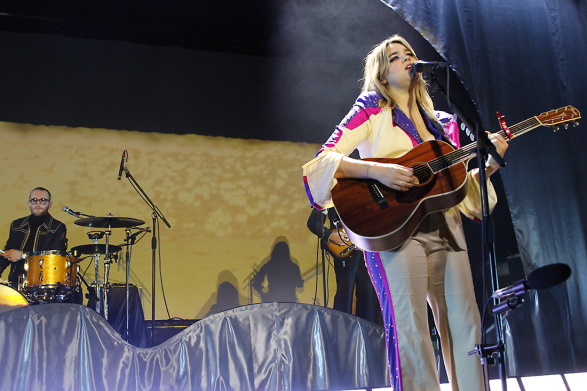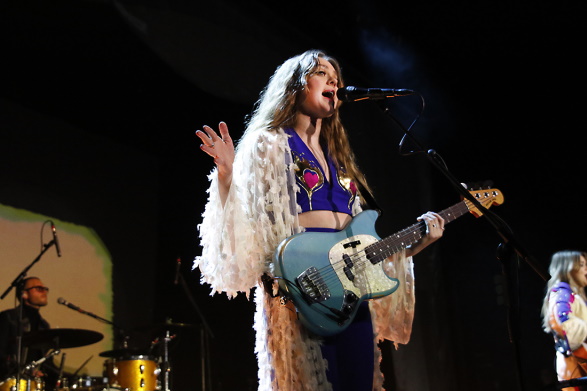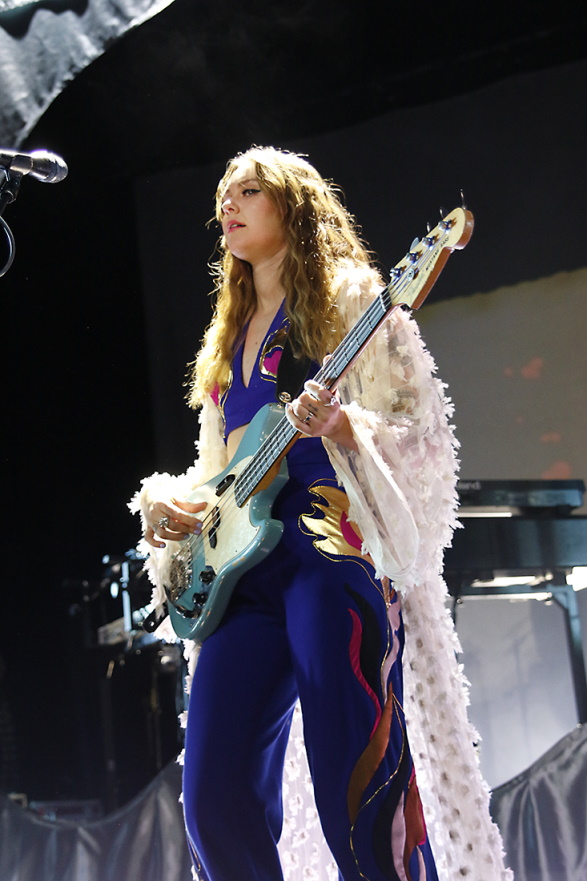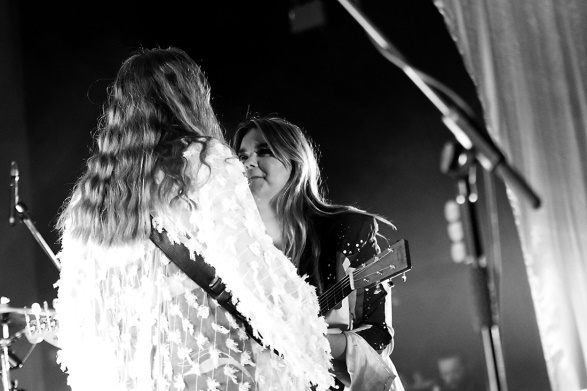 Tonight, we welcome back to our shores First Aid Kit. And these two sisters, Johanna and Klara Soderberg, touring after the lay off and just releasing their new album 'Palomino', which has reached No.3 in both the UK and Sweden. The tour, which has been sold out except as stated to Graham Norton on his talk show, having a few tickets left – what's up with you Cardiff? Anyway, it's great to see them in Birmingham tonight and as usual the harmonies are impeccable and their catchy folk/pop songs going down a storm with the people here.
As witnessed by the chorus coming from the crowd, and although they have had success in the single charts, they don't write songs that come and go like most singles. They stay with you for a long, long time, and most here would agree, but it doesn't matter, they are a class act. They write story songs with meaning, for example, 'Wild Horses 11', which is about a couple that like the song, although one likes The Stones original and the other likes Gram Parsons version! Quirky. Yes, the big guns were there, 'Stay Gold', 'Rebel Heart', 'The Lions Roar', the sublime 'Emmylou', but even though their own songs were fantastic, it was a tribute to the late Christine McVie, singing 'Songbird', as they said like they used to just the two of them with a small mike. I have never seen anything like it in the O2, the audience literally stopped in their tracks, and you could hear a pin drop. With all eyes glued to the sisters, who of course sang an incredible version, and when finished there was an all-mighty roar, with lumps in throats I would guess.
They continued in the same vein with 'Ghost Town', before being joined by the rest of the band all stood at the front playing 'Hem Of Her Dress', before returning to all electric and finishing with 'My Silver Lining'. With the sweet harmonies still ringing in their ears, the Brum crowd went on their way, happy after another cracking gig.
Photos by Geoff Griffe
Review by Jenny Griffe