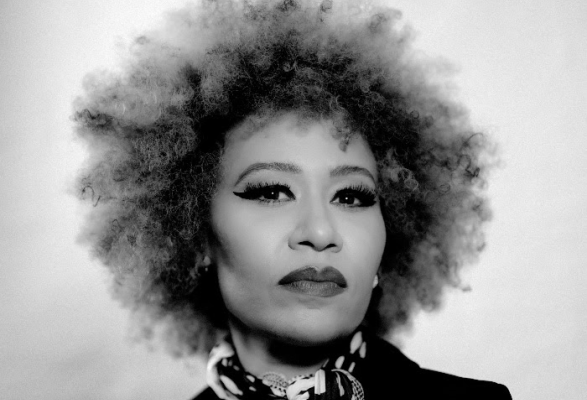 Emeli Sandé has confirmed that her fifth album 'How Were We To Know' is due out on 17 November 2023 via Chrysalis Records.
The full-length is said to explore intimate encounters with love in all its forms, along with the risks required to pursue it. Emeli commented, "Once you've been hurt, it's very hard to pick up the pieces again and allow yourself to be vulnerable. So I think these songs explore the bravery of love, and loving others but also yourself. These songs were pieces of a puzzle I had to put together, and now feels like the right time to share them. These are tales from a hopeless romantic. I'm very romantic, and it gets me in trouble sometimes!"
The singer-songwriter has also shared lead single 'There For You'. The song was co-written with music manager and writer Daniel Caruana and produced by Daniel McKenzie, with Emeli saying that the track "came together so naturally".
She added, "'There For You' is about how I'll always have love for the people I've been with. Even if I'm pissed off with them for a couple of years, I'll always care for them, I'll always want to know they're OK. Because once you've committed to that love with someone, it doesn't just go away."
WATCH THE OFFICIAL MUSIC VIDEO HERE:
For the intimate record Emeli called on trusted collaborators, including Mac & Phil and Jonny Coffer, who were key contributors on her second album 'Long Live The Angels', and Ollie Green, who worked on last year's critically adored 'Let's Say For Instance' including the hit 'Brighter Days'.
'How Were We To Know' is now available to pre-order / pre-save HERE.
Emeli Sandé has achieved two No.1 singles, which contributed to a total of 11 Top 10 hits. Her chart-topping, eight x Platinum 2012 debut album 'Our Version of Events' became one of the best-selling albums of the decade, contributing to her career total of 25 million sales to date. Her many awards include four BRITs, three MOBOs and two Ivor Novellos.
Emeli Sandé will headline the Royal Festival Hall on 11 November 2023 as part of this year's EFG London Jazz Festival.
Remaining tickets for all shows on sale now from Gigantic Ticketmaster See Tickets
Emeli Sandé 'How Were We To Know' Full Album Tracklisting:
'All This Love'
'My Boy Likes To Party'
'Lighthouse'
'How Were We To Know'
'Too Much'
'Nothing We Can't Handle'
'Like I Loved You'
'There For You'
'True Colours'
'End of Time'
'Love'
'Cos of You' (CD bonus track)
Photo Credit: Giulia Savorelli / PRESS