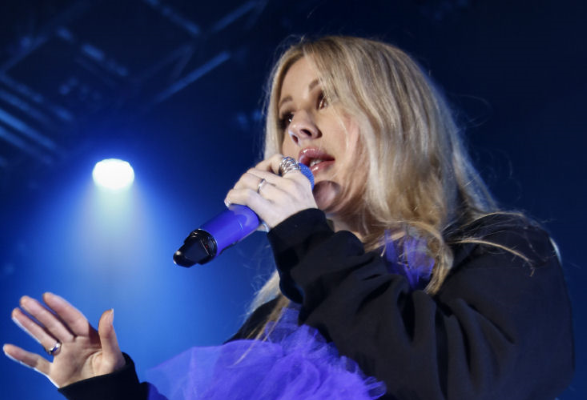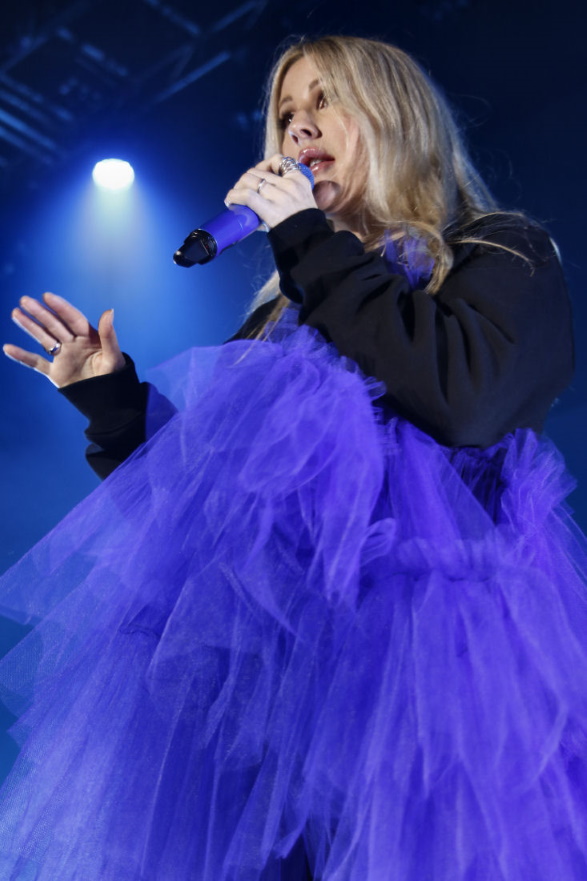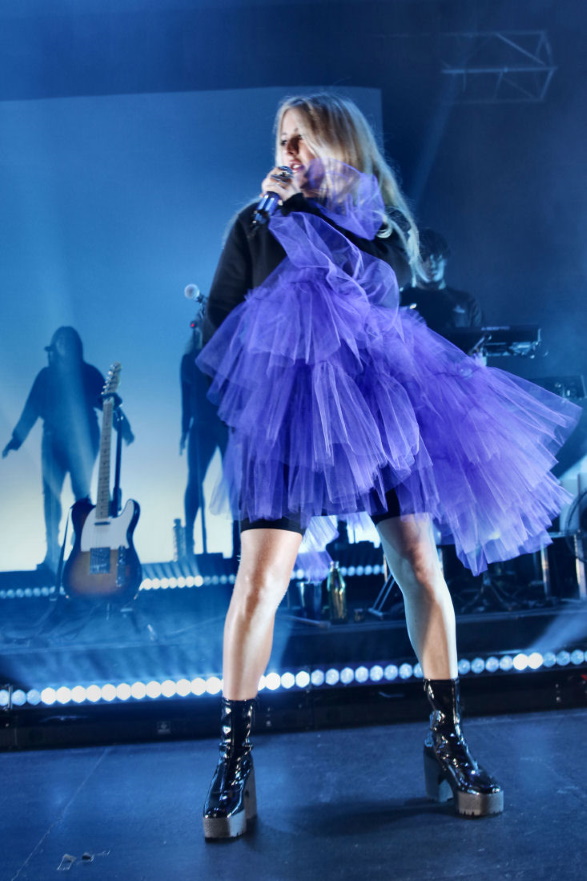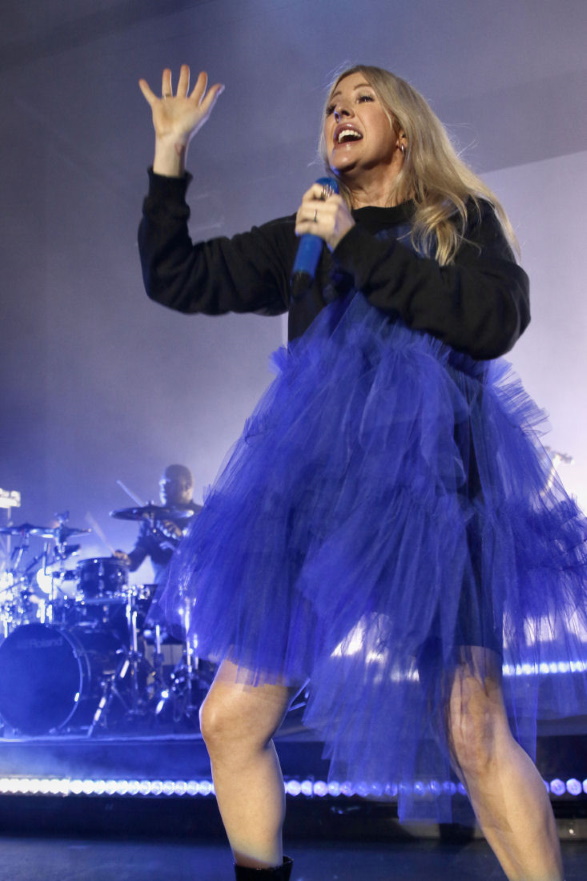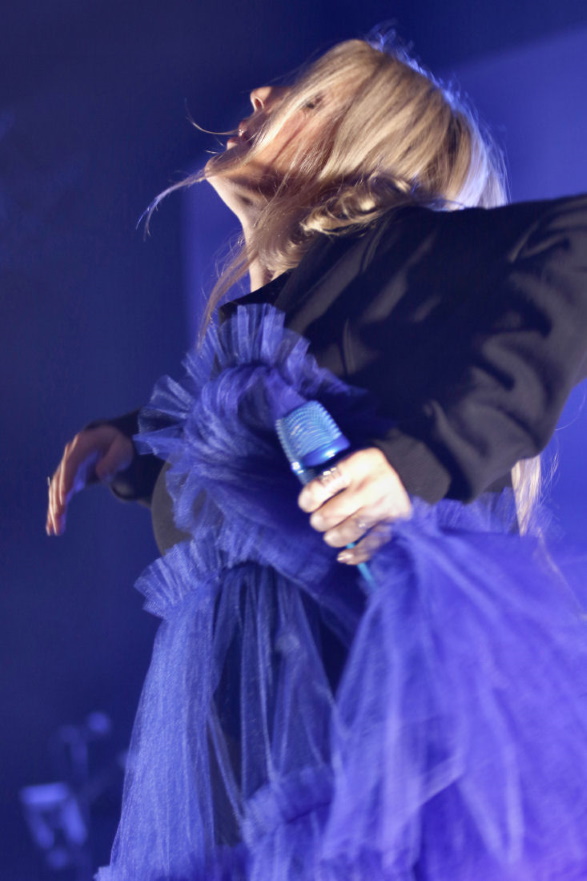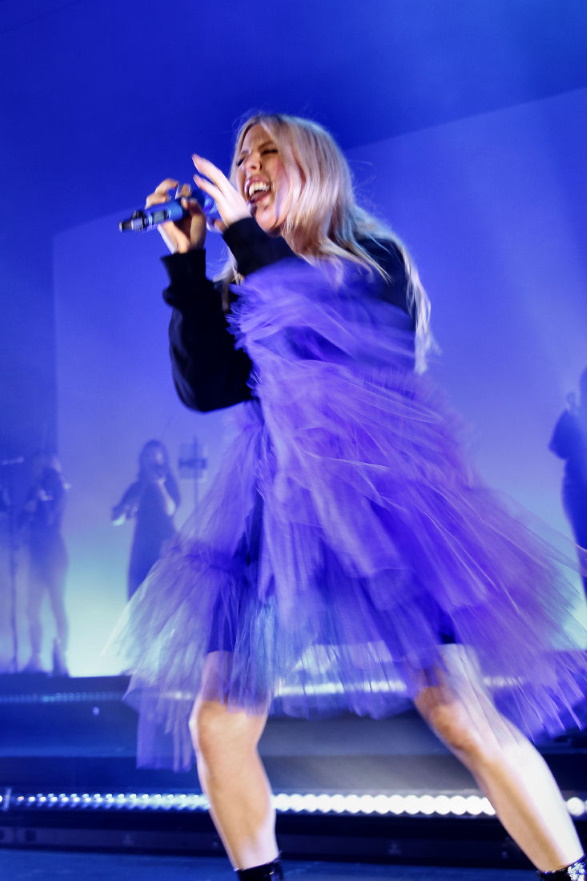 After a while away, like everyone, and five years since her last album, Ellie Goulding took to the O2 stage and started a set with thoughtful and somewhat solemn songs from her new album 'BRIGHTEST BLUE'.
With these songs most likely influenced by the pandemic, and although they probably won't chart, it shows that she is maturing into an artist not relying on chart success, but people who actually like to listen to the words. But the audience still want to dance and have a ball, and they didn't have to wait long. Ellie turned up the heat, blasting out the "dancey" up tempo stuff, with the audience going ape, like 'New Love', 'I Need Your Love' and 'Love Me Like You Do'. Occasionally the stage looked a little small to contain her, strutting around like a mad woman, she was in full flight now, punching the air only occasionally slowing down the momentum for a well-earned breather before smashing out audience fave 'Anything Can Happen', out with the phones!
And for an encore, 'Lights' and 'Burn', leaving the Brum Academy occupants going home very happy indeed. Ms Goulding hasn't lost any of the qualities of her voice or energy that people have come to love.
Photos by Geoff Griffe
Review by Jenny Griffe