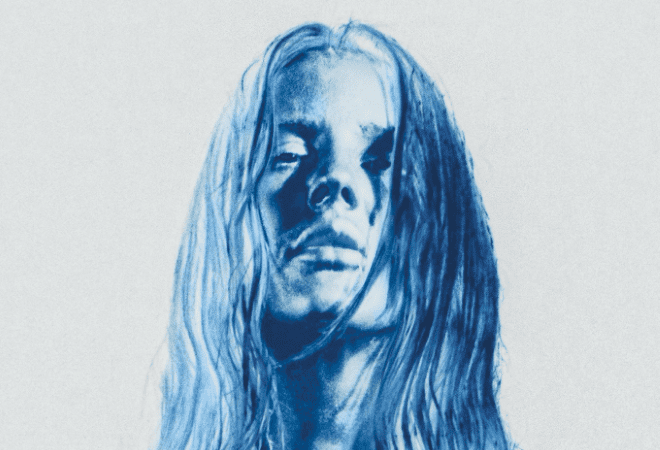 Ellie Goulding has announced details of her brand new double-sided album 'Brightest Blue', due out on 17 July 2020 (new date).
The album will be the global superstar's fourth studio release to date and come in two parts, with Side A entitled 'Brightest Blue' and Side B 'EG.O'. Ellie enlisted an impressive team of writers and producers to work on the record, including the likes of Tobias Jesso Jr., Starsmith, ILYA, serpentwithfeet, Chairlift's Patrick Wimberly and Jim Eliot.
The songstress discussed her thought process behind the first half of the album saying it "reflects my vulnerability… it acknowledges a complex world where relationships still dictate our happiness and heartbreak and can still be the most painful thing in the world, no matter how enlightened you are. The tracks also symbolise growing up and becoming a woman."
Ellie went on to describe the second half of the record and commented how it "encapsulates my confident, brave and fearless side and features all my recent collaborations…I often find myself writing about my thoughts and emotions in a way that I know will be catchy and memorable. I will always seek to use my voice in ways that no one would ever expect and look to collaborate with the least likely, exciting and eclectic group of other artists."
Goulding has shared new track 'Power' alongside visuals shot during lockdown. The song follows recent single 'Worry About Me' ft. blackbear.
WATCH THE MUSIC VIDEO HERE:
March 2020 marked the 10 year anniversary of the singer-songwriter's debut album 'Lights'. Charting at No.1 in the UK, it went on to sell over 1.4 million records globally. Since its release, Ellie has sold over 15 million albums, 132 million singles as well as accumulated 22 billion streams worldwide.
Last month she performed as part of the Global Citizen charity livestream 'One World: Together At Home', which raised over £100 million for the WHO's COVID-19 response fund. Ellie Goulding also took part in BBC's Big Night In programme as part of a celebrity cover of the Foo Fighters' hit 'Times Like These'. The charity single has since reached the No.1 spot in the UK.
Wherever possible packaging for the new album has been manufactured using environmentally friendly materials and technologies to minimise overall impact and carbon footprint.
SIDE A: 'Brightest Blue' Tracklisting:
Start (Ft. serpentwithfeet)
Power
How Deep Is Too Deep
Cyan
Love I'm Given
New Heights
Ode To Myself
Woman
Tides
Wine Drunk
Bleach
Flux
Brightest Blue
SIDE B: 'EG.0' Tracklisting:
Overture
Worry About Me (Ft. blackbear)
Slow Grenade (Ft. Lauv)
Close To Me (With Diplo) (Ft. Swae Lee)
Hate Me (With Juice WRLD)