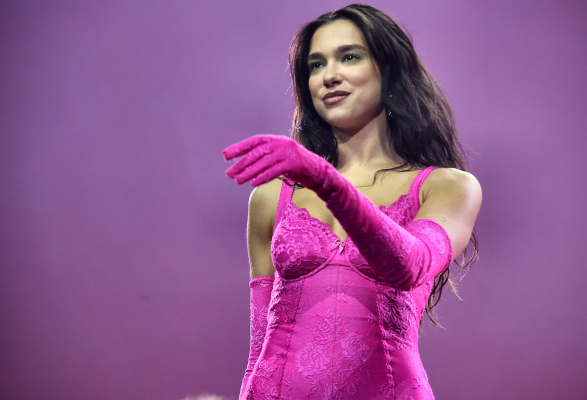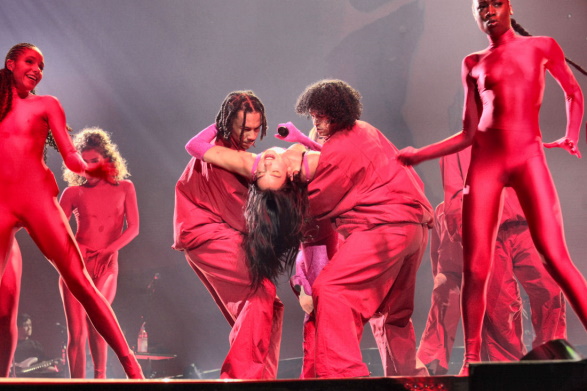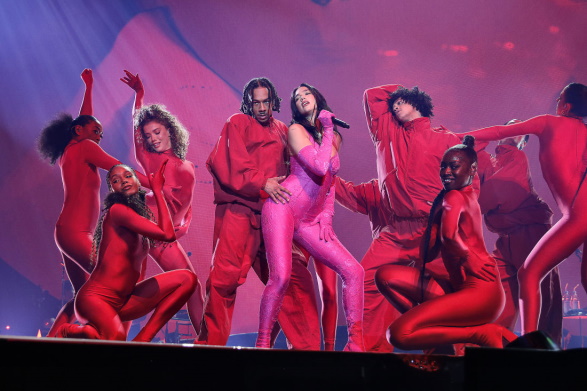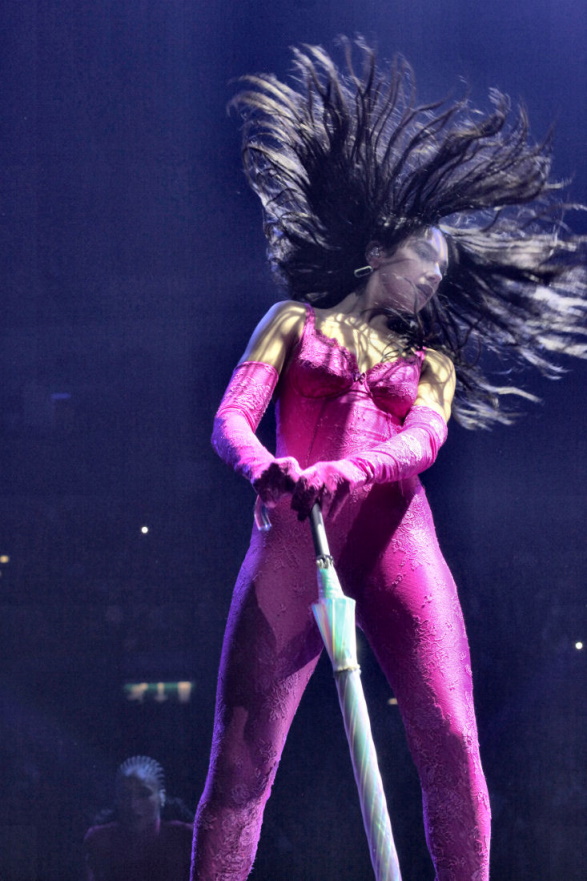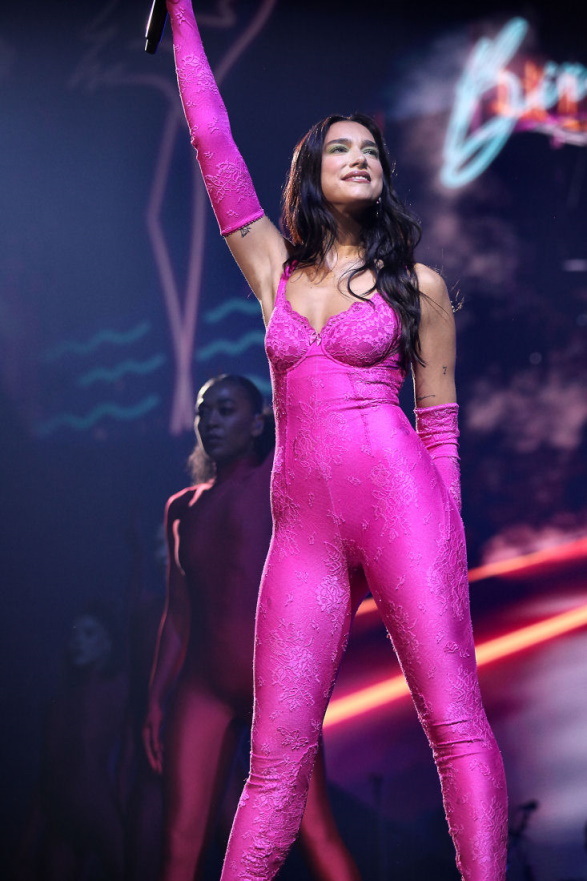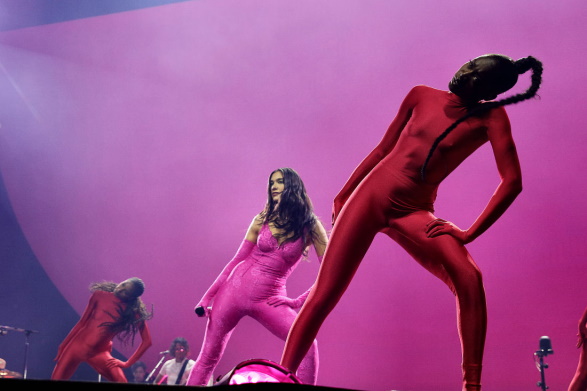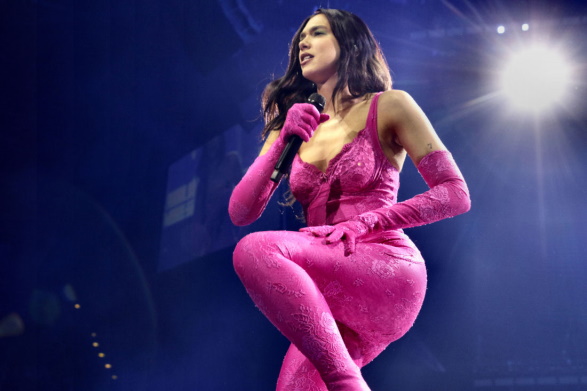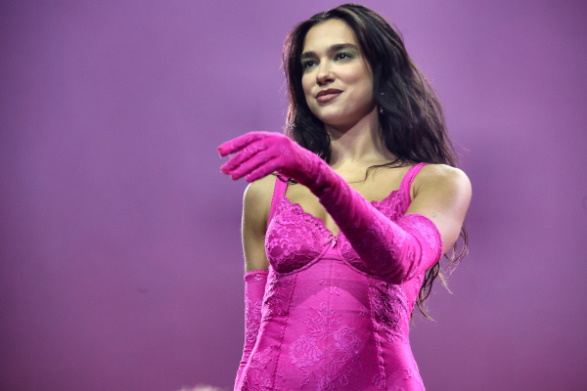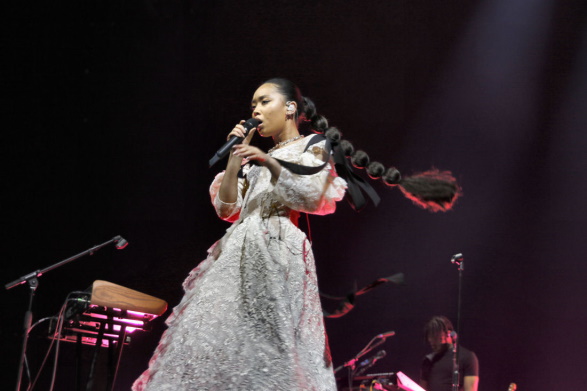 Most of the sold-out crowd tonight have been waiting over two years for tonight's concert by probably the biggest chart star at the moment and has been for the last 3-4 years. So, to say the atmosphere was electric would be a slight understatement. It was down to the up and coming, singer, songwriter, producer, Griff, no relation, to open up the show tonight, and she went down a storm. Entertaining with 'One Foot In Front Of The Other', 'Forgive Myself', 'Black Hole' and 'One Night', which morphed into 'I Wanna Dance With Somebody', and had the crowd singing their heads off. We shall be watching Griff's career closely, which is only heading one way, UP.
When the lights went down the volume went, let me say, hypersonic! And after a nice touch of a video on the large screen, naming her band and dancers, we were off and no slow start here. Bang into 'Physical', from there on in there was no let up. If it wasn't hit after hit, it was songs, mainly from her latest album, and tour name, 'Future Nostalgia', that would, by the reaction of the crowd be hits if released, such is the quality of the tunes. And with songs like 'New Rules', 'Love Again', 'Hallucinate', 'One Kiss' and 'Levitating', where she actually stepped onto a platform and hovered over the audience below, fantastic, and a great version of 'Cold Heart' with the help of a video of Sir Elton John, the volume never really died down. It was ear shattering, and that was just the crowd!
The staging was absolutely phenomenal, with special effects and cracking dancers, even roller-skating dancers with trays of drinks, and an extremely big lobster, I kid you not. The show was entertaining even when Dua Lipa went off to change costumes and that was four times, there was never a dull moment, and you can't say that at all concerts. This is how to do large scale arena events, before sending the exhausted crowd into the night with 'Don't Start Now', and it wasn't just the razzle dazzle that made the show. Dua Lipa, can sing, and connects with an audience, she is a talent to be reckoned with, no doubt, and she will be around for a long while yet.
Photos by Geoff Griffe
Review by Jennifer Griffe