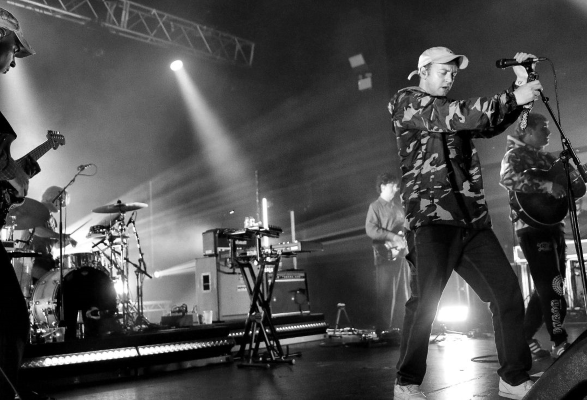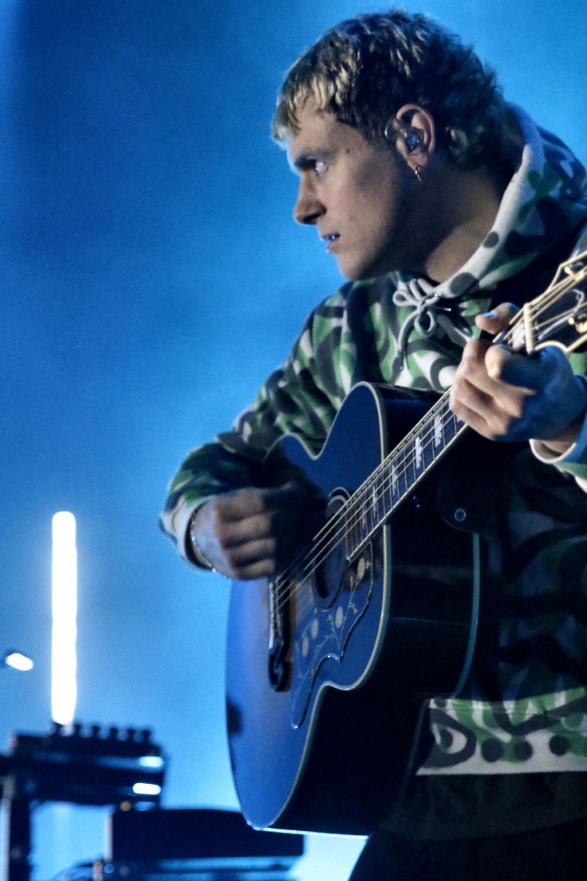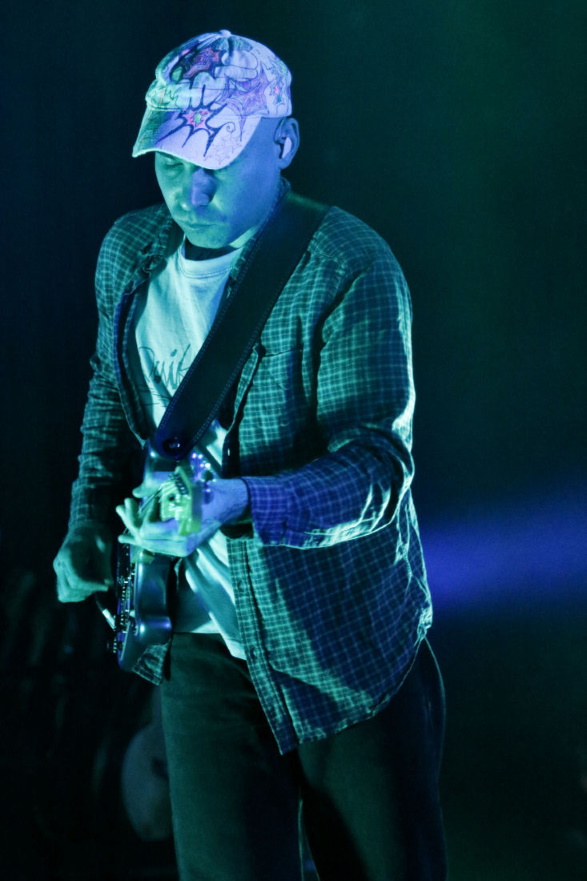 I have to be honest we have only just gotten into DMA's in the last year or so and love the albums, which are on in the car a lot. But what intrigued us is that how come a band who are, to be fair, not household names, (although they should be), and after only a couple of releases, had the confidence to release a live album. So, we went along to the Academy to see, and now we get it. What a night, it was electric! The crowd well up for it, they obviously have had the advantage of seeing them before, even before the band took to the stage there was chanting of "D, D, DMA's" like at a football match.
With anthemic tunes like 'Silver', 'Criminals', 'Lay Down' and the title track of their latest 'The Glow', it was basically a sing-off against the band! With the band sometimes loosing, no joke. It reminded me of a Liam Gallagher gig, it was that electric, with even some of the more mature gentlemen of the crowd, dancing and hugging their mates. The band themselves not taken to hysterical behaviour, they don't have to, just enough for vocalist Thomas O'Dell to raise his arms and the crowd go ballistic, an incredible sight.
We were fans of their music before but now we are fans of the band. Next on the list is to track down the live album and we suggest you do the same. We're counting the time until we can see this cracking Australian band again.
Photos by Geoff Griffe
Review by Jenny Griffe