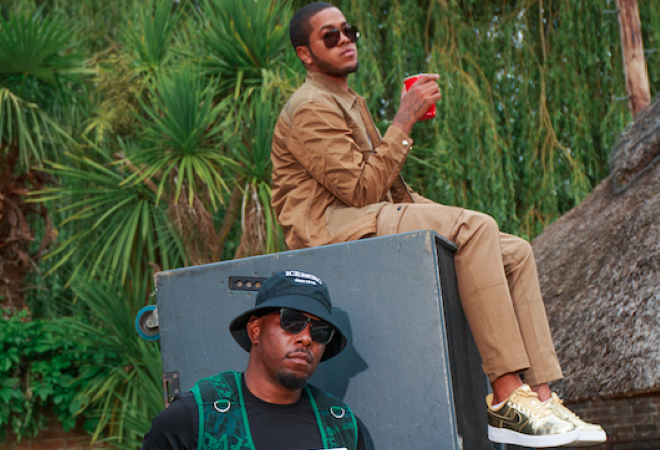 Dizzee Rascal has announcedD his seventh studio album entitled 'E3 AF', due out on 09 October 2020.
The boundary-breaking musical innovator has also shared first single 'L.L.L.L (Love Life Live Large)' featuring Tottenham born MC Chip.
LISTEN TO IT HERE:
The forthcoming record marks a new era for the East London-born MC legend and is the first album entirely written, recorded and produced in the UK in over a decade.
Featuring ten tracks, 'E3 AF's infectious grime sound and statement lyrics showcase forward-thinking UK rap. From the Smoke Boys-featuring 'Act Like You Know' to self-produced opener 'God Knows' with P Money and high-octane 'You Don't Know', the album is designed to take listeners on a journey through Black British musical excellence, with Dizzee sounding sharper, more confident and stronger than ever before.
The artist has continuously cemented his status as British rap royalty and inspired many for multiple generations. After dropping his debut Mercury Prize-winning studio album 'Boy In Da Corner', Dizzee Rascal has always pushed boundaries and defied expectations, with each album stacking up another marker of success.
Between 2004 and 2017 all of his album releases entered the Top 10 Official album chart as well as garnered awards, critical acclaim and amassed Dizzee a huge following of devoted fans.
With the release of 'E3 AF' on the horizon, 2020 looks set to be a big year for Dizzee who is still sitting comfortably at the top of his game.
'E3 AF' Album Tracklisting:
Happy Accident (Feat. P Money)
What's That (Feat. Frisco & D Double E)
Body Loose
Trappish (Feat. Chip)
You Don't Know
Niona (Feat. Steel Banglez & Alicai Harley)
Act Like U Know (Feat. Smoke Boys)
Eastside (Feat. Ghetts & Kano)
Dead Space (Feat. Ocean Wisdom)
Moon Ting