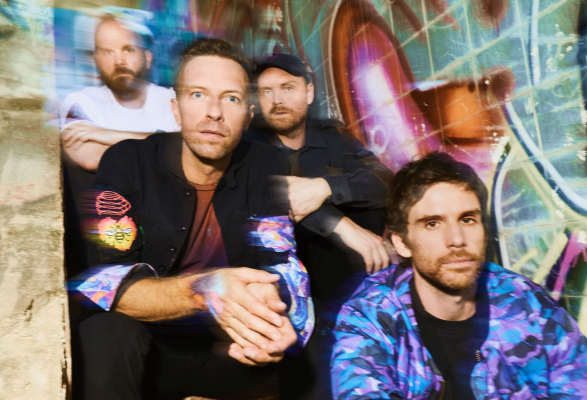 Coldplay have unveiled details of their highly-anticipated new album entitled 'Music Of The Spheres', due out on 15 October 2021.
The Max Martin-produced full-length will be the band's ninth LP to date and the follow-up to 2019s 'Everyday Life'.
The alternative pop group took to social media to make the announcement, sharing a handwritten note alongside the official album trailer. The visual combines an animated cosmic journey through the album's planetary artwork with short clips of the album's twelve tracks.
CHECK OUT THE POST HERE:
View this post on Instagram
WATCH THE OFFIAL ALBUM TRAILER HERE:
In May, the band released first single 'Higher Power', which they performed at the 2021 BRIT Awards as well as in the grounds of Whitby Abbey in North Yorkshire as part of Radio 1's Big Weekend. The song has since clocked up over 160 million streams.
Coldplay have also revealed follow-up track 'Coloratura'. The ten-and-a-half-minute cosmic number is accompanied by an animated lyric video.
WATCH IT HERE:
The band are set to reveal another new single this September.
In addition, they have shared the full tracklist for the record, including five of the 12 tracks represented by emojis.
Coldplay 'Music Of The Spheres' Full Album Tracklisting:
🪐 [Ringed Planet Emoji]
Higher Power
Humankind
✨
Let Somebody Go
❤️
People of the Pride
Biutyful
🌎
My Universe
♾
Coloratura
Image Credit: James Marcus Haney / PRESS