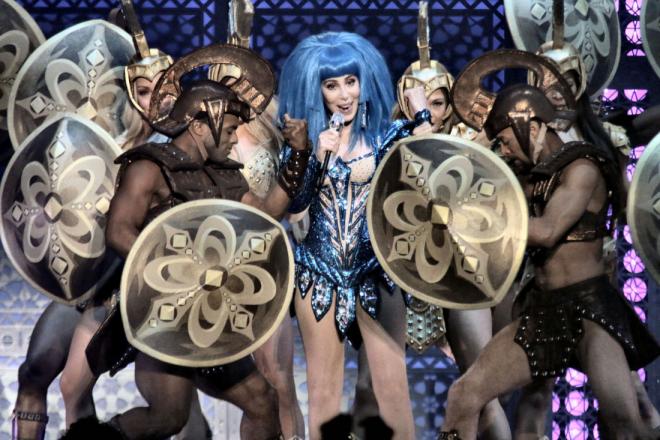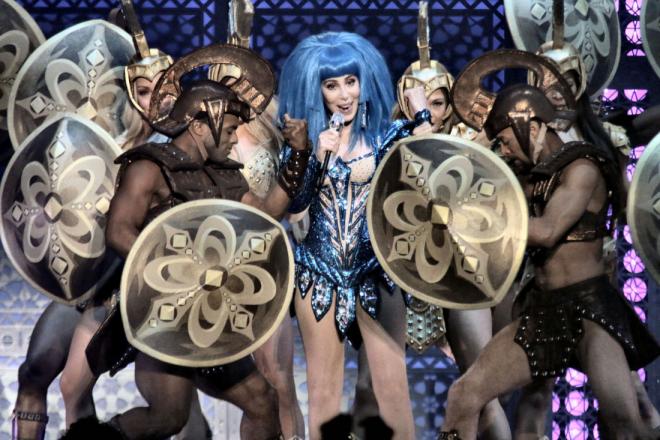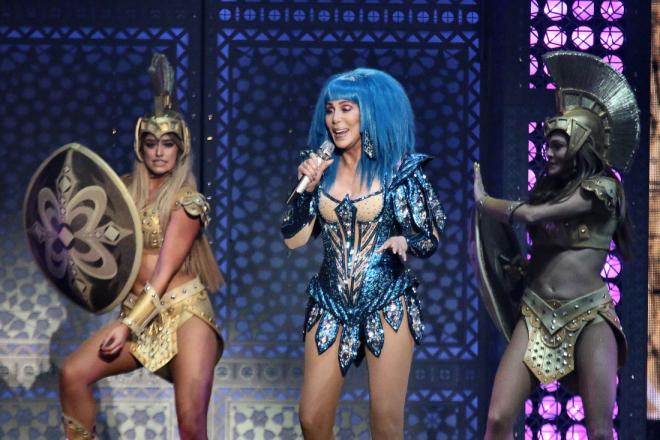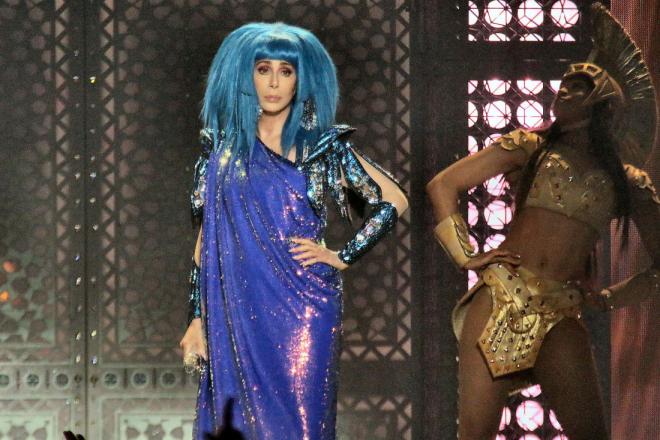 What can you say about the legend that is Cher? Having seen her a couple of times in the past, it was going to be interesting to see if she still has "IT". With a back catalogue as long as anyone out there, you know you're going to know the songs, with lots of costume changes too – and there were lots!
It was nice to see the types of music or eras were represented by their own costume and wig. When performing some of her and Sony's hits from the sixties, the suitably spangley hippy flares and a furry top in which she sang 'I've Got You Babe' synced to an old mono film of Sonny performing it, great! It was fascinating to watch on the large screen behind the stage, showing clips just how talented she is as an actress and singer.
A set full of hits including "'Believe', 'I Found Someone', 'Walking In Memphis' and 'If I Could Turn Back Time' kept the crowd singing and dancing. But songs off her latest album 'Dancing Queen', an album of Abba covers really took off. 'Waterloo', 'SOS' and 'Fernando', which is one of three or four songs off the album that in my opinion she sang better than Abba, with the latter raising the roof that Cher was difficult to hear over the crowd it was that loud.
I know she has "retired" before and even she admitted with a twinkle in her eyes and tongue firmly in her cheek that this is the final tour until the next farewell tour, even though she is, believe it or not, 73! She has enough left in the tank to go on for a long time yet and she has never been the kind of entertainer that jumped around, so age should not stop her. Her voice is still in fantastic shape and there would be a great interest in perhaps doing just a Dancing Queen/Abba tour, especially that I am led to believe she has another Abba album in the can. Would I be there? You bet your bottom dollar I would. Has she still got IT? Hell yes!
(Many thanks to all at Dawbell PR and Ben at Marshall Arts for all their help.)
Photos by Geoff Griffe
Review by Jennifer Griffe