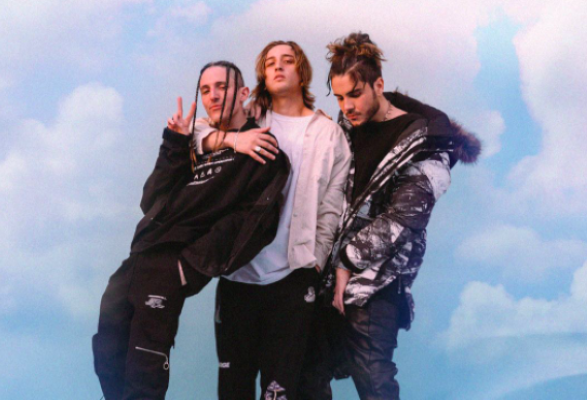 Chase Atlantic have announced their long-awaited new album 'Beauty In Death', due out on 05 March 2021.
In addition, the LA-based Australian-born trio have shared new single 'Slide' plus accompanying psychedelic music video.
The band commented, "Slide delves into a metaphoric, yet very personal realm filled with chaos, danger and brutal honesty. Living such a fast-paced, reckless lifestyle is bound to come with negative consequences, but nonetheless with the right amount of daring confidence and the ability to bounce back no matter the circumstance; it will always be just that for Chase Atlantic- a lifestyle."
WATCH THE VIDEO FOR SINGLE 'SLIDE' HERE:
Chase Atlantic have unleashed a string of Eps including 2014s 'Dalliance', 2015 'Nostalgia' and 2017s 'Paradise' followed by their self-titled debut full-length. Their 2019 sophomore album 'PHASES' was also released to widespread acclaim.
They have travelled across the globe, performing headline shows in the US, UK and Europe, and selling out legendary venues such as Webster Hall in New York, Kentish Town Forum in the UK and The Regent Theater in Los Angeles. Furthermore, they graced the stages of Bonnaroo, Lollapalooza, and Reading and Leeds Festivals.
The band's music has accumulated over 200 million streams to date. Some of their biggest tracks include 'Friends' (55.9 million Spotify streams), 'Swim' (41.8 million Spotify streams), 'Into It' (37.3 million Spotify streams) and 'Okay' (21.7 million Spotify streams).
Chase Atlantic is Mitchel Cave, Clinton Cave and Christian Anthony.
Watch this space to find out more about what they have in store for fans in 2021.