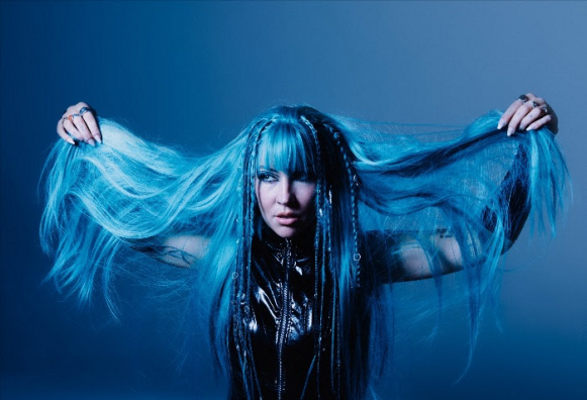 Charlotte Sands has announced her debut album 'can we start over?', due out for release on 24 January 2024.
The American singer-songwriter started 2023 with no specific plan to record a full-length project. After flying to Los Angeles in May for sessions with Jutes, Alex Nice and Keith Ten4, she wrote her favourite song of her career on their first day together – a process she went on to repeat on the following two days.
The tracks that emerged captured the varying facets of Charlotte's personality and vocal talents. Her creativity and voice were further amplified by collaborations with Kyle Reith (Jonas Brothers), Nick Furlong (Papa Roach), Michael Whitworth (Florida Georgia Line), Matthew Marino (Jacob Sartorious), kodeblooded (Sueco), Mike Pepe (Taking Back Sunday), lil aaron (Blackbear) and Daniel Geraghty (Bryce Vine).
She commented, "I hope this album conveys strength, confidence, and power within vulnerability. It feels like holding a mirror to myself and reflects exactly how I feel right now in this phase of my life. I feel more secure in who I am as a person and as an artist than I've ever been."
LISTEN TO LEAD SINGLE 'USE ME' HERE:
Earlier this year Charlotte Sands took home the award for Best Breakthrough Album at the Heavy Music Awards as well as released her 'Good Now' EP.
She has toured with the likes of My Chemical Romance, YUNGBLUD and PVRIS, and her music has accumulated over 200+ million streams.
PRE-ORDER THE NEW ALBUM HERE
Charlotte Sands will hit the road with The Band CAMINO for their North American tour before joining 5 Seconds of Summer throughout their European run, which includes a string of UK arena shows this October.
She has also been confirmed for next year's Emo's Not Dead Cruise, featuring Yellowcard, Mayday Parade, Story of the Year and many more.
Remaining tickets for 5 Seconds of Summer UK shows on sale now from Ticketmaster AXS See Tickets
Image Credit: PRESS