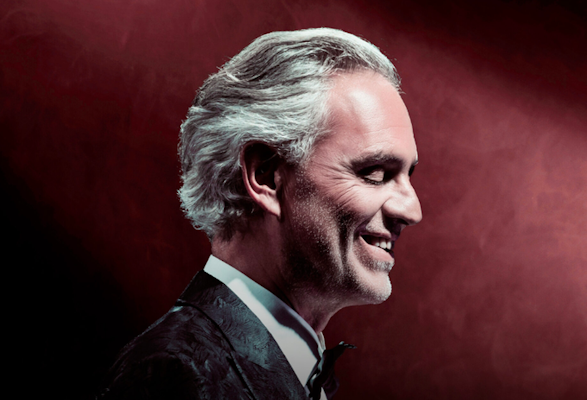 BST Hyde Park will be back in summer 2024 and it's time to get excited as the hugely popular event returns for another year of memorable music and some of the world's biggest stars! Scroll down for the line-up so far.
American Express presents BST Hyde Park: Andrea Bocelli
05 July 2024
Tickets on Presale Tuesday (14 November) at 10am from AXS
Tickets on sale Wednesday (15 November) at 10am from Ticketmaster AXS
The world's greatest classical star is coming to London! This special UK exclusive show comes at a milestone year for Bocelli, who celebrates 30 years of his career in 2024. He will also be the first classical artist to headline in BST Hyde Park's history.
Drawing millions in with his popular crossover appeal, Bocelli has collaborated with iconic opera singers such as Pavarotti as well as a host of A-list pop stars including Ed Sheeran, Ariana Grande, Céline Dion, Tony Bennett, Dua Lipa, and many more. He has sold an incredible 90 million records and has a Golden Globe, 7 Classical BRITs and 7 World Music Awards under his belt, as well as a star on the iconic Hollywood Walk of Fame.
"In and of itself, it should be a private celebration: a career spanning 30 years, 30 years – a lifetime! – spent on stages around the world, striving to brush with beauty and offer my voice to those who wish to hear it, as part of the soundtrack of their lives. I am delighted to see how today this anniversary has become a celebration for many: a collective way to celebrate three decades of music and excitement, of memories and feelings, that can bloom to life to the notes of a score each time. Hyde Park is the perfect place for coming together to celebrate my 30th anniversary and reimagine it as a springboard propelling us into the future, imbued with positivity and the power of good. Celebrating it here is sure to be unforgettable, in the vast green lung from which London has been drawing breath for hundreds of years, in this park that is the embodiment of a glorious chapter in the history of a nation, of a continent, of a civilization…and also of so much wonderful music that has rung out here, nourishing it in its wake." – Andrea Bocelli
Check back for more BST Hyde Park 2024 updates soon!