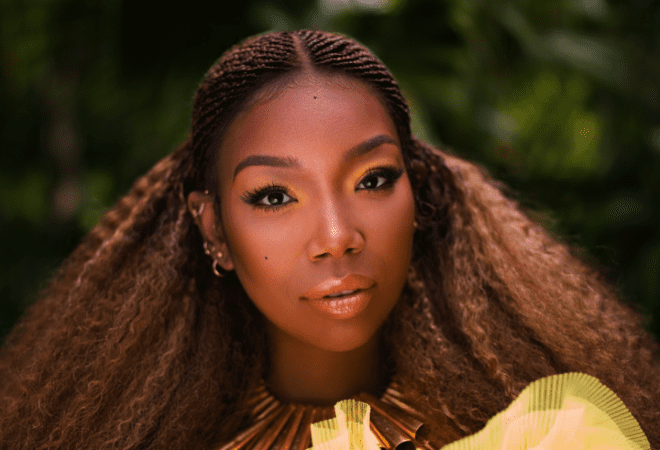 Brandy has shared new track 'Baby Mama' featuring Chance The Rapper.
The song, produced by Hit-Boy and Brandy, pays special tribute to all mothers across the globe and is also an ode to the singer's daughter Sy'rai.
Brandy commented, "My new single is about embracing the strength and fortitude needed not only in motherhood, but in life. I'm am thrilled that Chance joined me on this track, and I hope my fans find it as uplifting as I intended it to be!"
WATCH THE LYRIC VIDEO FOR 'BABY MAMA' HERE:
"It takes a village to raise em', we don't do it all by ourselves…This song ain't just for me, it's for every mama yeah…Every day I breathe it's for my little mama…I'm every woman and a baby mama."
The new tune is the follow-up to Brandy's Grammy-nominated No.1 hit single with Daniel Caesar 'Love Again' and will feature on her highly anticipated forthcoming album, due out later this year.
The multi-platinum, award-winning singer-songwriter has sold over 40 million albums worldwide as is ranked one of the best-selling female artists in American music history by the RIAA. Her previous studio releases include her 1994 4x-platinum self-titled debut album, 1998s 'Never Say Never', 2002s 'Full Moon', 2004s 'Afrodisiac', 2008s 'Human' and 2012s 'Two Eleven'.
Brandy's long list of impressive music accolades include a Grammy, an AMA, two Soul Train Music Awards, two NAACP Image Awards, three Billboard Awards, four MTV Awards, six Soul Train Lady of Soul Awards, two Nickelodeon Kids' Choice Awards and four BMI Awards.