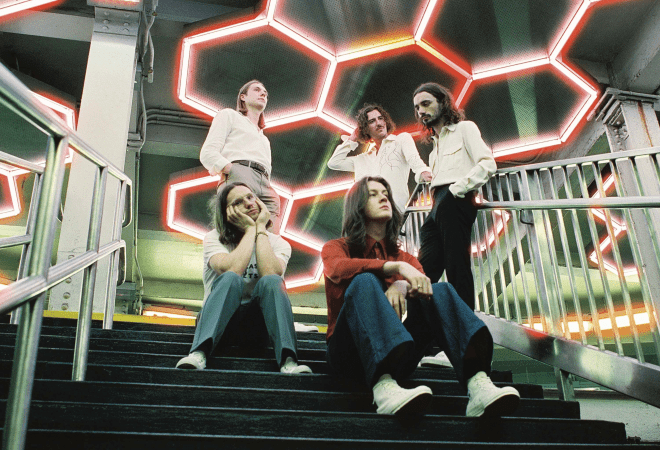 Blossoms have announced new album entitled 'Blossoms In Isolation', featuring several song covers alongside re-workings of their own tracks.
The album was recorded remotely by the band members at their homes during the current isolation. The first track to be shared is a cover of Frank Ocean's 'Lost'.
LISTEN TO IT HERE:
Over the coming weeks the Blossoms will be unveiling more music, including their version of 'Paperback Writer' by The Beatles, Tame Impala's 'The Less I Know The Better' with Miles Kane and The Coral's 'Dreaming Of You' with James Skelly. Further isolation collabs will be revealed soon.
The band will also feature versions of their own tracks 'My Swimming Brain', 'There's A Reason Why (I Never Returned Your Calls)' and 'If You Think This Is Real Life'.
After forming in 2013, the English quintet burst onto the scene with their debut full length release in 2016. The album topped the charts for two consecutive weeks and earned them BRIT Award and Mercury Prize nominations. 'Cool Like You' followed in 2018, charting at No.4 on the UK Album Chart with hit singles 'I Can't Stand It', 'There's A Reason Why (I Never Returned Your Calls)' and 'How Long Will This Last?'
The band's latest album 'Foolish Loving Spaces' officially dropped in January this year and reached to top spot on the UK Album Charts. It features singles 'The Keeper', 'If You Think This Is Real Life' and 'Your Girlfriend'.
Furthermore, Blossoms have revealed that they will be releasing a live album on 03 June 2020. 'Live From The Plaza Theatre, Stockport' will follow the order of the set list from their gig, which took place at the venue on 11 February this year.
The new album release date and full tracklisting are due to be announced soon.