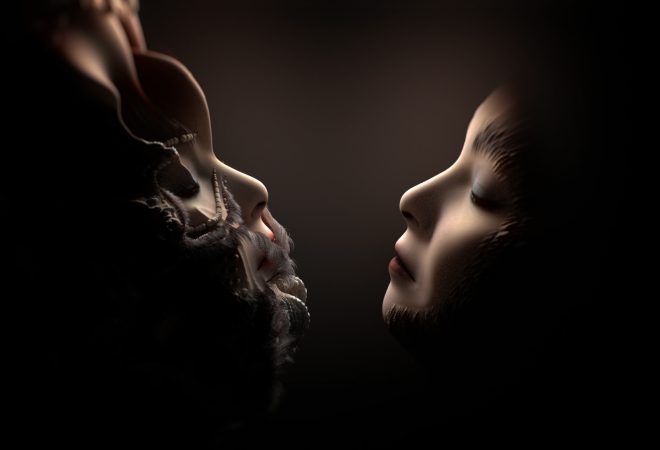 Björk is celebrating the announcement of her Cornucopia European tour dates by sharing the brand new video for her track 'Losss'.
The song is lifted from her 2017 album 'Utopia' with the visuals directed by digital artist Tobias Gremmler.
WATCH IT HERE:
Björk's commented, 'No one captures digital sensuality like him, elegant and expressive!!!! This is made for the multiple screens of cornucopia and we share it all here on 1 for your laptop screen … we based the visuals on the conversations between our inner optimist and pessimist , when I recorded this I tried to sing in a deeper tone for one of them in the left speaker and a higher optimist in the right . and if you listen on headphones it will match the imagery…'
Tobias also forms part of the creative team behind the Icelandic star's digital theatre crafted production Cornucopia, which premiered at The Shed in New York as well as held a residency at the Parque Bicentenario in Mexico City. The show is created and produced by Björk, with music co-produced by Arca, stage direction by film director Lucrecia Martel and costumes by Balmain and Iris Van Herpen.
The New York show featured a whopping 19-track setlist and marked the first time in over a decade that the singer has performed songs 'Venus As A Boy', 'Hidden Place' and 'Show Me Forgiveness'.
Don't miss the chance to experience the immersive theatrical Cornucopia tour as it makes its way to London, Glasgow and Dublin this November – tickets on sale Friday (09 August) at 10am from Gigantic AXS Ticketmaster See Tickets