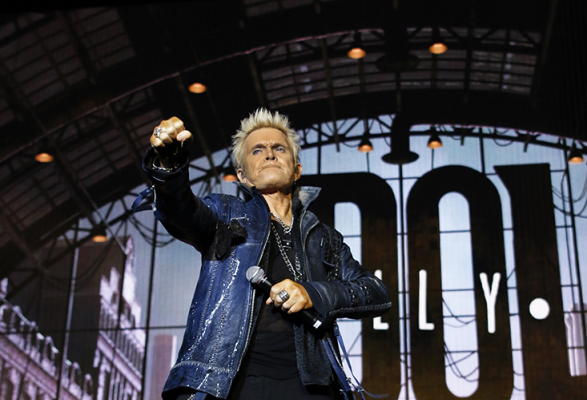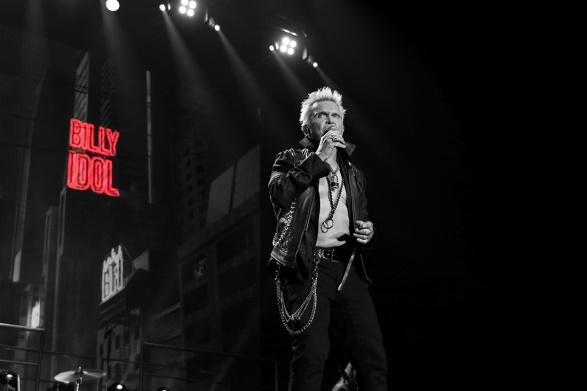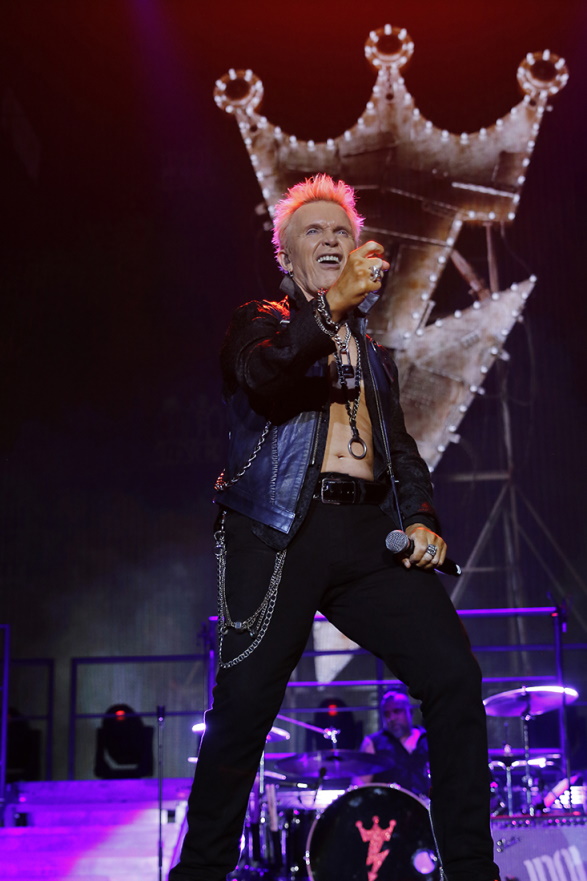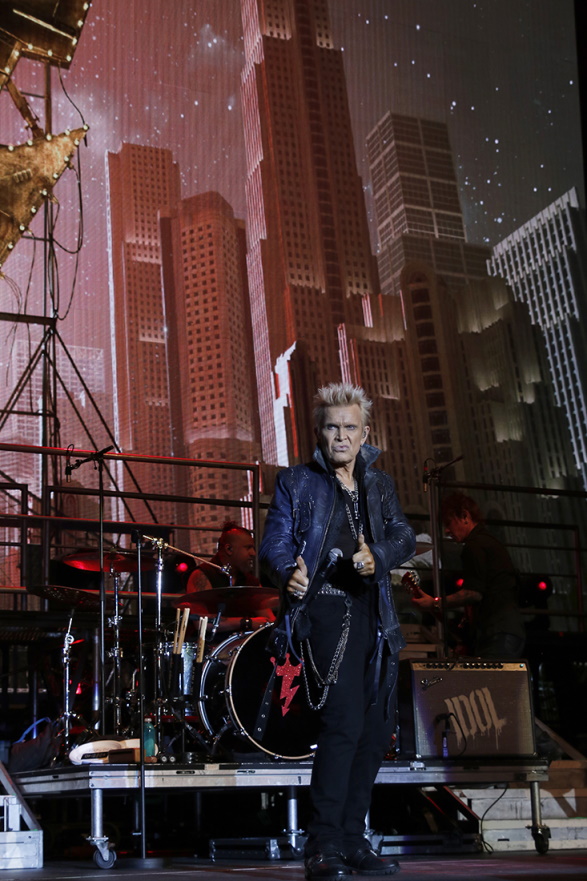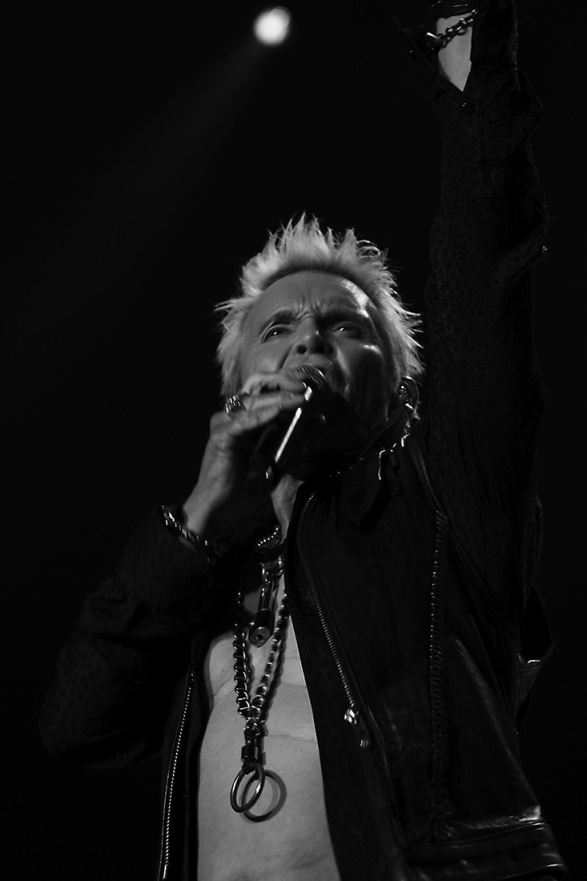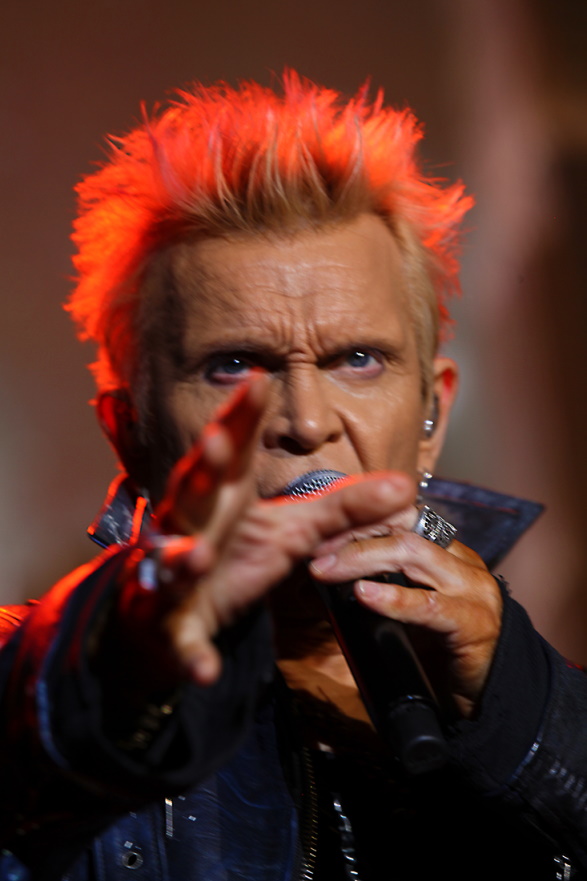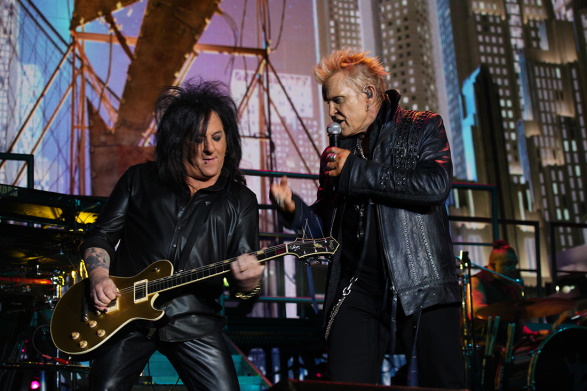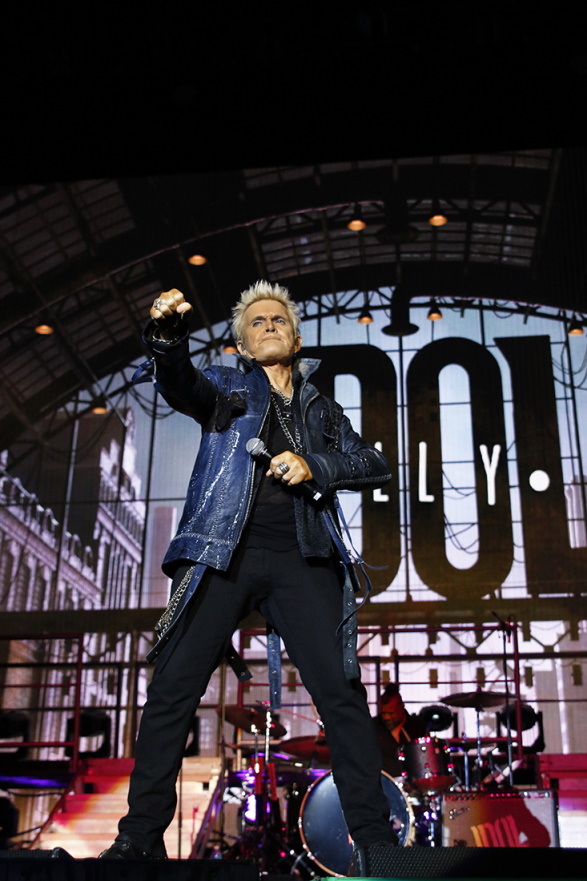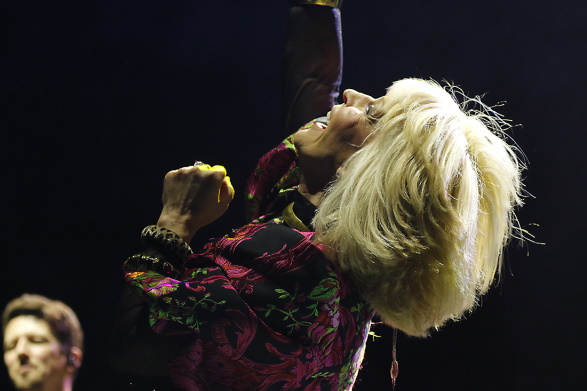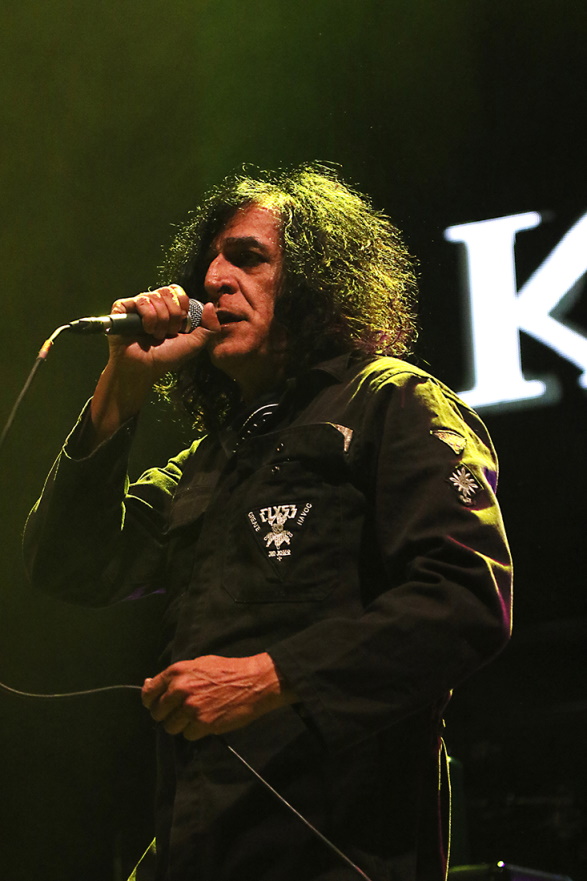 Billy Idol plus support from Toyah & Killing Joke
Here we are tonight at the World Resorts, and first on is Toyah. Although the arena has a lot of spaces due to the early spot, she throws herself into the performance like it was full, all credit to her. No messing about straight into 'Thunder In The Mountains', with only 30 minutes to play, she doesn't waste much time and delivers an energetic set that most people of her age would love to be able to do. Banging out quite a few hits, 'Good Morning Universe', 'Echo Beach' and 'Its A Mystery', before finishing with the anthemic 'I Want To Be Free'. Despite being pegged in due to a lot of equipment on stage, she was jumping and waving her arms with great abandonment and getting a great response from the audience.
Next on are Killing Joke, a band that we have to admit we don't know anything about, as they are one of those bands that slip past you. Often cited as a big influence on bands like Metallica, Sound Garden, etc., and I know there will be people saying, "What?" But I don't know whether it was our lack of knowledge of the band's lyrics or it's just not our cup of tea, although we liked the bands cracking guitar sound, albeit very loud for a support. We couldn't really hear the lyrics of the songs, and didn't quite get it, but by now, the larger crowd gave them an excellent reception, sorry.
As for Billy Idol, we can't say we were massive fans, but well aware of his back catalogue of hits that have lasted the years, and straight from the off, you know you were in for a cracking night. Kicking off with 'Dancing With Myself', what was apparent was that he was enjoying this as much as the audience, and seems to have a fantastic relationship with his excellent band, regularly looking and either smiling or laughing with them. And his connection with the near sold out World Resorts is something special, talking candidly about his previous drink and drug habit, and why he had to change, and his motorcycle accident, which nearly cost him a leg and inspired during lockdown, the song 'Running From The Ghost', released on an EP The Cage. It is an excellent song, as good as his earlier stuff. He has done a few EPs recently and intimated he would put them all out on an album soon.
He didn't rely solely on his hits and there was a big variety on show, including Generation X song 'One Hundred Punks', but of course it was the big guns like 'yes Without A Face', followed by a brilliant guitar solo from the legend that is Steve Stevens – the only time I have seen a T-shirt on sale for the guitarist in a band! 'Mony Mony' and 'Rebel Yell', which really got the audience up and dancing and singing, and they were loving it, before finishing with of course 'White Wedding'. He is still looking good physically and, on this showing, has many more tours left in him. Great showmanship.
Photos by Geoff Griffe
Review by Jennifer Griffe