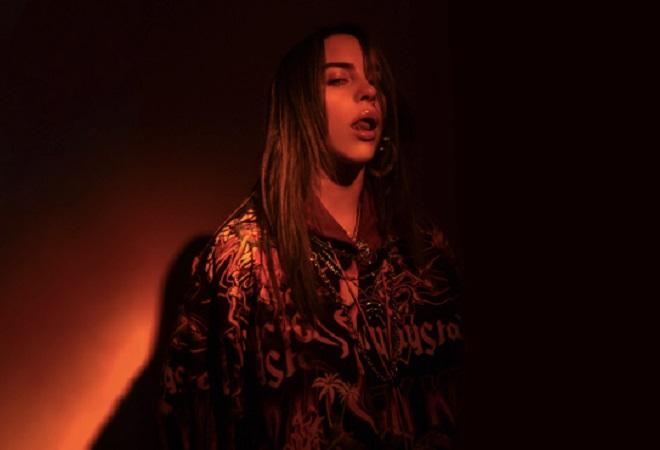 Billie Eilish has announced her highly anticipated debut album as well as shared brand new single 'Bury Your Friend' with accompanying music video.
Since dropping her debut EP 'Don't Smile At Me' featuring hugely popular tracks like 'Ocean Eyes', 'Bellyache' and 'Idontwanttobewithyouanymore', Billie Eilish has continued her rise to global stardom with the help of her loyal fanbase and worldwide sold out tours. She is now preparing to release her debut album 'When We All Fall Asleep, Where Do We Go' on 29 March 2019.
Her new single 'Bury A Friend' was written and produced by Billie alongside her chief collaborator and elder brother Finneas O'Connel, with the eerie music video directed by Michael Chaves.
WATCH IT HERE:

The 17-year-old singer commented, "When we made 'bury a friend,' the whole album clicked in my head. I immediately knew what it was going to be about, what the visuals were going to be, and everything in terms of how I wanted it to be perceived. It inspired what the album is about. 'bury a friend' is literally from the perspective of the monster under my bed. If you put yourself in that mindset, what is this creature doing or feeling? I also confess that I'm this monster, because I'm my own worst enemy. I might be the monster under your bed too."
The album was written, produced and recorded by Billie and her brother in their childhood LA home with the pair spending most of last year writing songs on the road. Check out the full tracklisting for 'When We All Fall Asleep, Where Do We Go' below:
!!!!!!!
bad guy
xanny
you should see me in a crown
all the good girls go to hell
wish you were gay
when the party's over
8
my strange addiction
bury a friend
ilomilo
listen before i go
i love you
goodbye