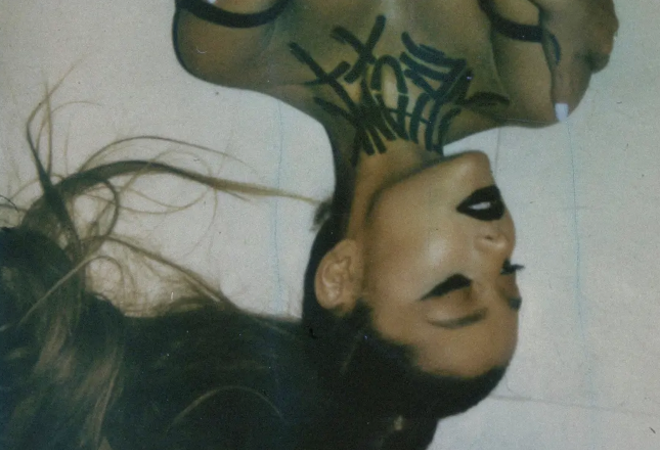 Ariana Grande has dropped her much anticipated fifth album 'Thank U, Next' as well as premiered the brand new music video for track 'Break Up With Your Girlfriend, I'm Bored'.
The album has already broken iTunes records in the US after reaching the No.1 spot in just five minutes. The R&B laden pop song 'Break Up With Your Girlfriend, I'm Bored' sees the songstress sporting blonde locks and determined to break up a couple. The video was directed by Hannah Lux Davis, who also worked on the visuals for 'Thank U, Next' and '7 Rings', and stars Riverdale actor Charles Melton alongside model and Ari lookalike Ariel Yasmine.
WATCH IT HERE:
Grande has also been making headlines after pulling out of this weekend's Grammy Awards following a disagreement with producers. The singer reportedly wanted to perform her new single '7 Rings', however the Grammys suggested that she instead perform a medley of songs.
The singer took to her social media to clarify matters saying, "i've kept my mouth shut but now you're lying about me. i can pull together a performance over night and you know that, Ken. it was when my creativity & self expression was stifled by you, that i decided not to attend. i hope the show is exactly what you want it to be and more. ?"
She continued, "i offered 3 different songs. it's about collaboration. it's about feeling supported. it's about art and honesty. not politics. not doing favors or playing games. it's just a game y'all.. and i'm sorry but that's not what music is to me."
With fans clearly more excited about the popstar's new music videos than seeing her at the awards, it's safe to say that by the time the ceremony airs, 'Thank U, Next' next will be sitting pretty at the top of the music charts.
Ariana Grande will be bringing her Sweetener World Tour to the UK & Ireland in August/September this year. Tickets for all dates are on sale now from AXS Ticketmaster The Ticket Factory
Thank U, Next Tracklisting:
imagine
needy
NASA
bloodline
fake smile
bad idea
make up
ghostin
in my head
7 rings
thank u, next
break up with your girlfriend, i'm bored