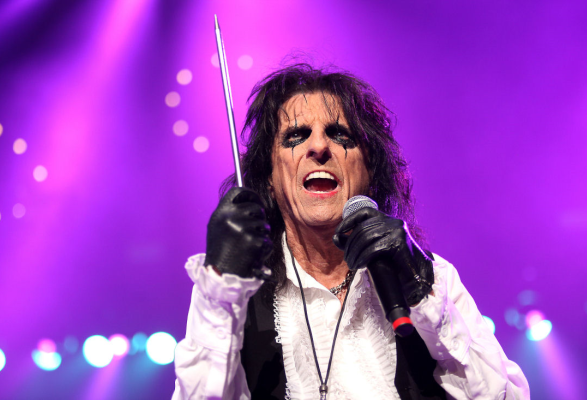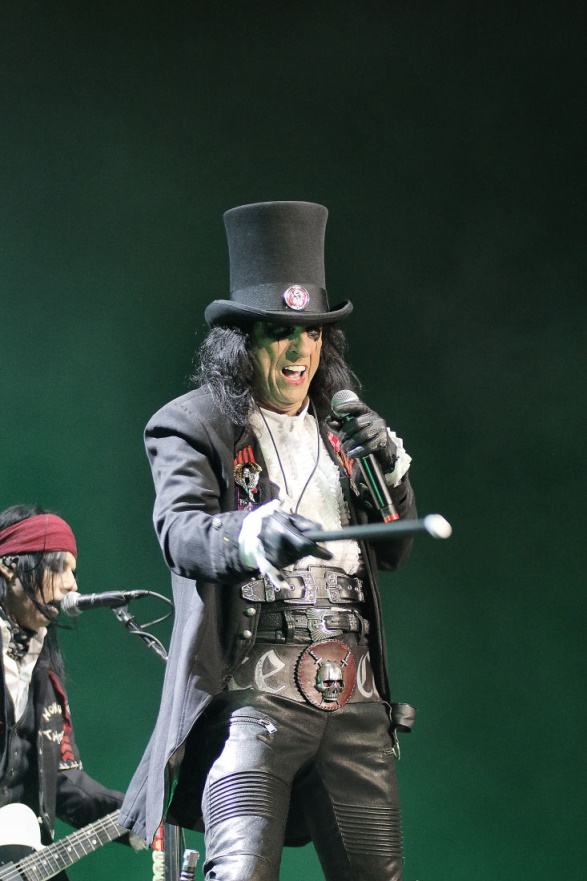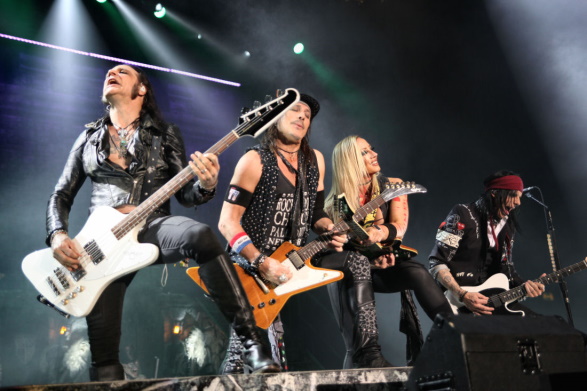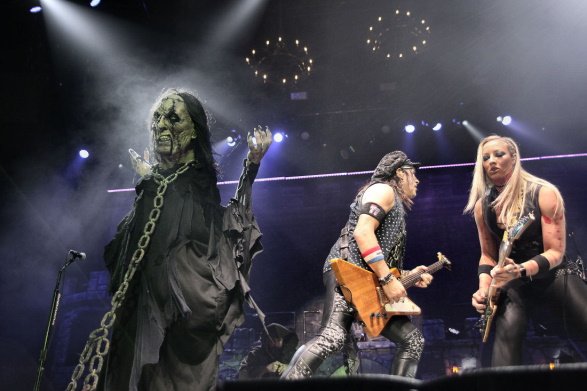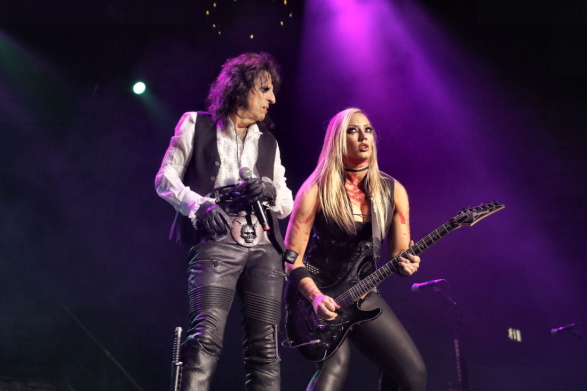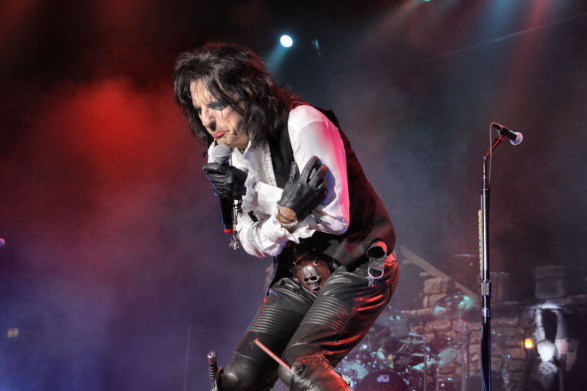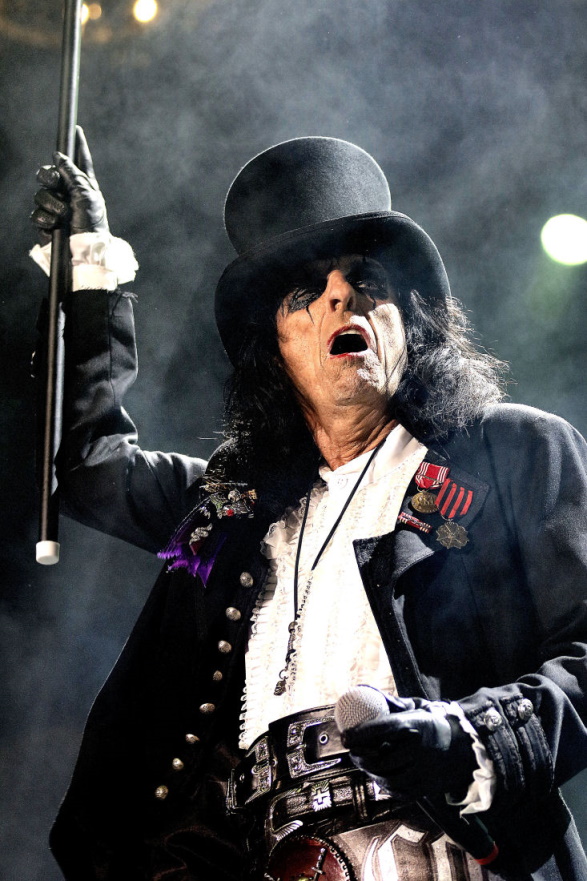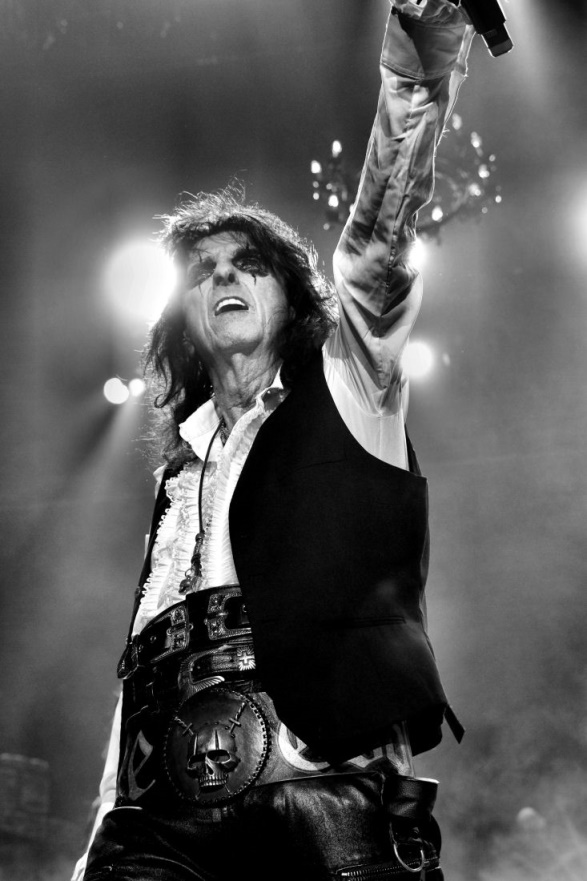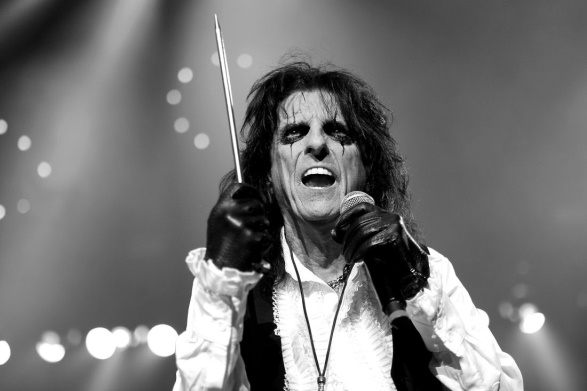 Co-headlining on this tour, first up was the Cult, and arriving late due to a bit of a bang on the M6, missing the start, it seemed like singer Ian Astbury was a little out of sorts. Not vocally, but a little on edge. But with classic Cult tunes like 'Automatic Blues', 'Revolution', 'Sweet Soul Sister' and 'Fire Woman', he pulled out a nice warm-up set and seemed a little more relaxed towards the end.
And now for the shock rock king, who straight off, kicks off the night with 'Feed My Frankenstein', with a brief glimpse of a big monster, who made a bigger appearance later. A lot of the earlier tunes like 'No More Mr Nice Guy' and 'Hey Stoopid' were performed without much theatrics, this didn't last too long. We now have to admit this is our first time seeing Mr. Cooper live, and we know what he's well-known for, but when you actually see it, it's a bit mind-blowing, as you never know what's going to happen next. Like 'Billion Dollar Babies' and accompanying human sized demonic Chucky, 'Roses On White Lace', blood spattered bride and guillotine, then Cooper in a straitjacket, it was all there and more. But apart from the theatrics the music holds up, and even the lesser-known tunes like 'I Am Eighteen' and 'Fallen In Love' highlights that Cooper is not just visuals. But when you bring out big guns like 'Poison', it's like hell yes!
Before finishing with Cooper in white jacket and bubbles, yes bubbles, its 'Schools Out', morphing into 'Another Brick In The Wall', sublime. The band were astonishing and added to the overhaul effect both visually and musically in making this a real fun night.
Photos by Geoff Griffe
Review by Jenny Griffe