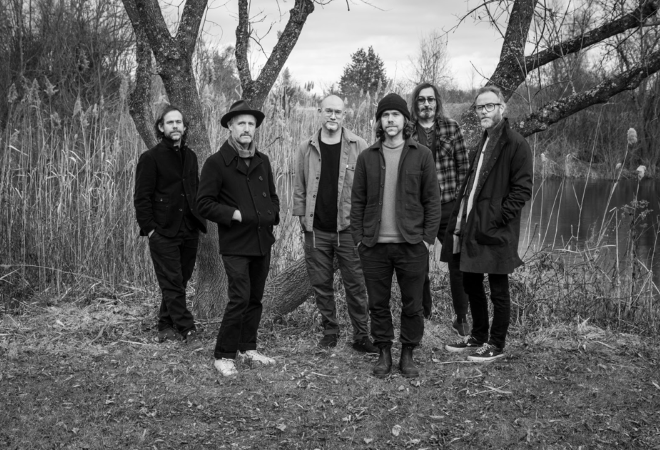 The National have shared the opening track to their new album I Am Easy To Find, due out on 17 May 2019.
'You Had Your Soul With You' features vocals from long-time David Bowie collaborator Gail Ann Dorsey. In addition to the song, a companion short film by the same name is also set to be released with music by The National and inspired by the album.
The film was directed by Academy Award-nominated director Mike Mills and stars Academy Award winner Alicia Vikander. Mills co-produced the album alongside the band, with vocal contributions form Sharon Van Etten, Brooklyn Youth Chorus, Lisa Hannigan, Mina Tindle and more.
Matt Berninger commented, "Yes, there are a lot of women singing on this, but it wasn't because, 'Oh, let's have more women's voices. It was more, 'Let's have more of a fabric of people's identities.' It would have been better to have had other male singers, but my ego wouldn't let that happen."
LISTEN TO 'YOU HAD YOUR SOUL WITH YOU' HERE:
CHECK OUT THE FILM TRAILER HERE:
The National have confirmed five A Special Evening With shows for this April in Paris, New York, London, Toronto and LA. Tickets for their London show at the Royal Festival Hall, London on 18 April 2019 are on sale now from Ticketmaster
I Am Easy To Find Tracklisting:
You Had Your Soul With You
Quiet Light
Roman Holiday
Oblivions
The Pull Of You
Hey Rosey
I Am Easy To Find
Her Father In The Pool
Where Is Her Head
Not In Kansas
So Far So Fast
Dust Swirls In Strange Light
Hairpin Turns
Rylan
Underwater
Light Years