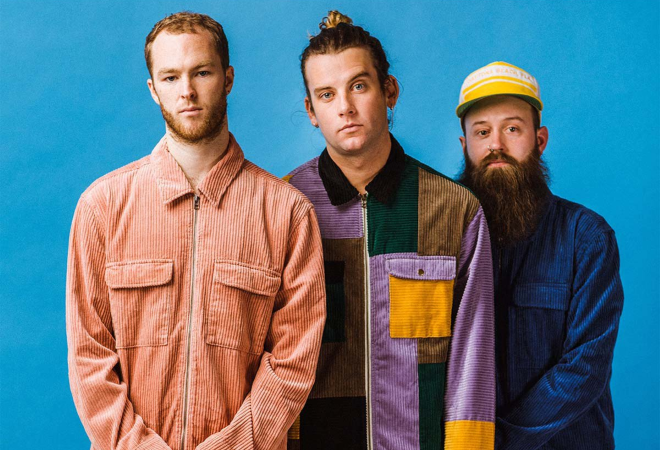 Judah & The Lion have announced a brand new album and their biggest headlining tour yet for this year.
The award-winning Nashville trio have also shared new track 'Why Did We Run?', lifted from their upcoming new album Pep Talks, due out on 03 May 2019.
Vocalist Judah Akers commented, "The first verse is about me getting a call from my mom when she was in jail but I didn't know what to do or say. And, of course, right after I called my dad but he didn't answer and it felt like a very lonely moment. It was like, 'Oh, I'm in the world alone.' I imagined how hard it'd be to be a 13-year-old kid dealing with a divorce, because here I am, a 25-year-old, and it just rocked me."
LISTEN TO IT HERE:
The song follows recent singles 'Pep Talk', 'Quarter-Life Crisis' and 'Over My Head', which reached the Top 10 on the US Alternative Radio Chart and clocked up more than two million streams. In addition, the album is set to feature the critically-acclaimed single 'Pictures' with Kacey Musgraves – scroll down for the full tracklist!
Judah & The Lion is made up of band members Judah Akers, Nate Zuercher and Brian Macdonald. The genre-bending trio will head out on the Pep Talks Worldwide Tour in 2019, with UK & Ireland show dates scheduled for this summer in Glasgow, Dublin and London.
Tickets on sale Friday (08 March) at 10am from Gigantic Ticketmaster Ticketweb
Pep Talks Tracklisting:
Pep Talk
Quarter-Life Crisis
Why Did You Run?
I'm ok.
Pictures (feat. Kacey Musgraves)
Over my head
Queen Songs / Human.
Don't Mess with My Mama
7000x
Alright (frickit!)
Goof Ballerz
JOYBOY
Passion Fashion (feat.Jon Bellion)
Dance With Ya
Family / Best Is Yet To Come
Sportz
17