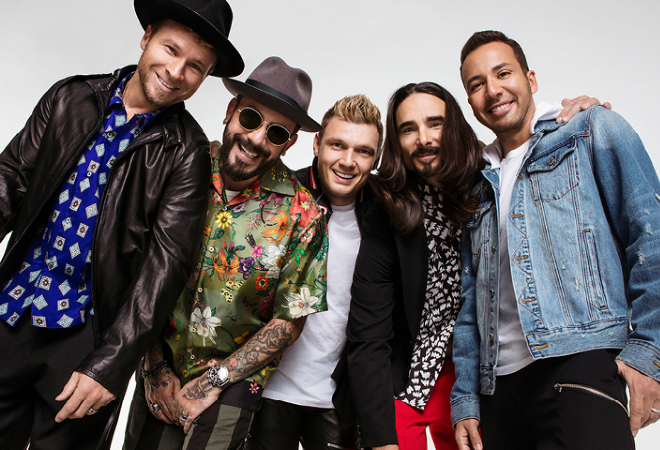 Backstreet Boys – Larger Then Life
Apparently, the song wasn't the only thing larger than life when it came to the boyband's out of this world, futuristic 1999 video. The track was lifted from their 'Millennium' album, which earned them an impressive five Grammy nominations.
Reported Cost: $2.1 million
Michael Jackson – Bad
The King of Pop was no stranger to ground-breaking music videos. 'Bad' was shot in Brooklyn, New York in 1986 and was released alongside an 18 minute short film, both directed by Martin Scorsese. Shamone!
Reported Cost: $2.2 million.
Celine Dion – It's All Coming Back To Me
Set in a dramatic gothic mansion, the video for the powerful ballad is filled with all the drama and belting one would expect from writer and producer Jim Steinman, who is a long-time songwriter for Meatloaf.
Reported Cost: $2.3 million
Mariah Carey – Heartbreaker
Mimi's 'Heartbreaker' featuring Jay-Z went to No.1 on the Billboard Hot 100. The video sees the hitmaker track down her cheating boyfriend and the cinema before pulling some serious martial arts moves in a bid to take on the girl he's on a date with, who is also played by Mariah.
Reported Cost: $2.5 million
MC Hammer – Too Legit to Quit
Following on from their hugely successful single 'U Can't Touch This', MC Hammer were dominating the rap music scene back in the early 90s. Video highlights include various cameo appearances by the likes of James Brown, John Belushi and the Wahlberg's.
Reported Cost: $2.5 million
Puff Daddy – Victory
The video featuring Puff Daddy (as he was known at the time), Notorious B.I.G. and Busta Rhymes. The eight-minute long also includes appearances by Dennis Hopper and Danny DeVito, topped off with plenty of stunts and explosions.
Reported Cost: $2.7 million
Gwen Stefani – Make Me Like You
Gwen made music history when she filmed her live performance at the 2016 Grammy Awards to create the music video for her single 'Make Me Like You'. Queue multiple sets, costume changes and back-up dancers!
Reported Cost: $4 million
Guns N' Roses – Estranged
'Estranged' is one of the Californian rockers longest running songs, with the video following on from 'Don't Cry' and 'November Rain' to become the final part of the unofficial trilogy.
Reported Cost: $4 million
Michael Jackson: Black or White
The ground-breaking music video starred MJ starred Macaulay Culkin, Tess Harper, and George Wendt. It made its big premier simultaneously in 27 different countries, with an estimated audience of 500 million people.
Reported Cost: $4 million
Madonna – Express Yourself
The female empowering video was the material girl's first collaboration with director David Fincher and was, at the time, the most expensive video ever made.
Reported Cost: $5 million
Madonna – Bedtime Story
The avant-garde video was directed by Mark Romanek and was premiered at movie theatres in New York, Chicago and Santa Monica.
Reported Cost: $5 million
Madonna – Die Another Day
Madge's James Bond theme was accompanied by the Grammy-nominated video and was one of the best-selling dance tracks of 2002 and 2003.
Michael and Janet Jackson – Scream
The iconic black and white video for Scream was released in 1995 and sees the brother-sister duo sing and dance their way around different spaceship compartments as they escape earth.
Reported Cost: $7 million