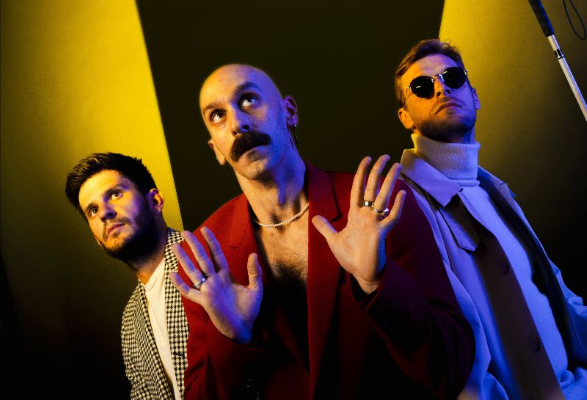 X Ambassadors have unveiled brand new single 'My Own Monster', lifted from their highly awaited third album due out later this year.
The multi-platinum-selling rockers teamed up with producer Andrew Wells for the track, which is their first new music since their collaborative project (Eg). Released in early 2021, it saw the band collaborate with a series of rising artists, including Earl St. Clair, Terrell Hines and Jensen McRae.
Discussing 'My Own Monster' frontman Sam Nelson commented, "It's a song about someone who has a voice inside their head…There's something evil about the voice, but the person is attracted to that and ultimately decides, 'I'm going to embrace this awful thing, let it be my best friend and let it protect me. What could possibly happen?'"
LISTEN TO IT HERE:
X Ambassadors made their full-length debut back in 2015 with platinum selling album 'VHS', featuring genre-defying hits 'Unsteady' and 'Renegades'. Their sophomore album 'ORION' dropped in 2019, followed by the '60s and '70s soul and R&B inspired 'Belong' EP in March 2020.
More recently, the American rock trio confirmed that they will return to the UK in February 2022 to play new two live shows in London & Manchester – full details below:
London EartH, 22 Feb
Manchester Club Academy, 23
Tickets on sale Friday (18 June) at 10am from Gigantic Ticketmaster See Tickets
Image Credit: Nikolas Ray