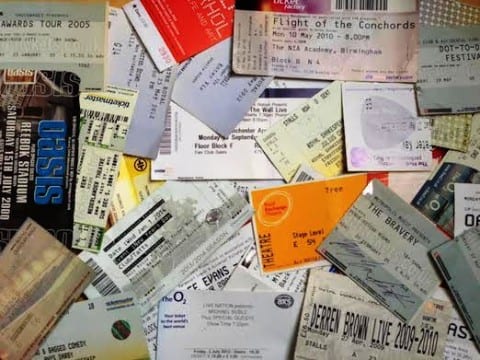 Attention music lovers! Looking to snap up some hot gig tickets? We've compiled some useful tips to help you get them in the bag.
Tip 1
Check out GetToTheFront! Not only do we share all the latest gig announcements and tour news as it happens, but on sale links too to make sure you'll fully equipped with all the details you need to get your hands on those tickets!
Tip 2
Keep an eye out for presales! This will help ensure you have more than one opportunity to buy tickets for gigs that are going to be in high demand when they go on sale.
Tip 3
Be prepared! On the day the tickets go on sale, head to your chosen ticket seller's website and log into your account to keep the booking process as quick and smooth as possible. Also double-check that your delivery and payment details are up to date to prevent any last-minute changes.
Tip 4
Think ahead! When it comes to big gigs, although there may be plenty of tickets up for grabs it is not always guaranteed that you'll be able to secure the exact tickets or seats that you want. Having Plan B, which may involve choosing different seats or even heading to a different venue, may help ensure you don't miss out on seeing your favourite band or artist live.
Tip 5
Look out for extra ticket announcements! Gig sold out in seconds? Keep an eye out for new ticket releases in the run up to the big show.
Find more free ticket buying advice here
Got any tips of your own? We'd love to hear it! Share them with us on Twitter or Facebook.