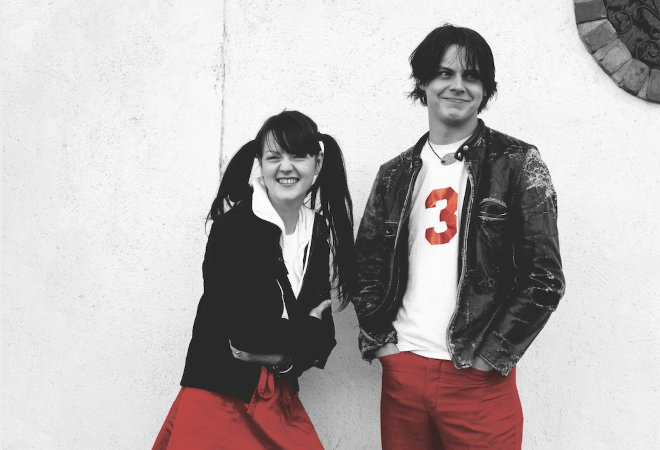 The White Stripes have announced a Greatest Hits album, due out on 04 December 2020.
The release will be the first-ever official anthology of recordings from the iconic rock duo made up of Jack and Meg White. It will feature an essential career-spanning collection of 26 previously released songs, ranging from the late Nineties through to early 2000s and beyond for an extensive compilation of tunes.
In true White Stripes fashion however, the band has so far only revealed one of the songs to make the official tracklist, 'Ball and Biscuit'. More details due to be announced at a later date.
WATCH THE WHITE STRIPES NEVER-BEFORE-SEEN 'BALL AND BISCUIT' SHIBUYA-AX 2003 PERFORMANCE HERE:
In addition, it has been announced that all of The White Stripes official music videos will be re-released in High Definition and available to watch on the band's YouTube channel and new Instagram account HERE.
The new album will come in a deluxe triple vinyl set from frontman Jack White's Third Man Records as well as in standard 2-LP and CD versions. Additionally, there will be an expanded collection available with an added bonus third LP of "largely overlooked, previously scattered b-sides."
The White Stripes Greatest Hits is the first record to be released under an historic new agreement between Sony Music Entertainment, Jack White and Third Man Records, which also covers White's solo releases as well his work with the Raconteurs and the Dead Weather.
The White Stripes will be eligible for the Rock and Roll Hall of Fame in 2024, 25 years after the release of their 1999 self-titled debut album.
Photo Credit: Pieter M. van Hattem