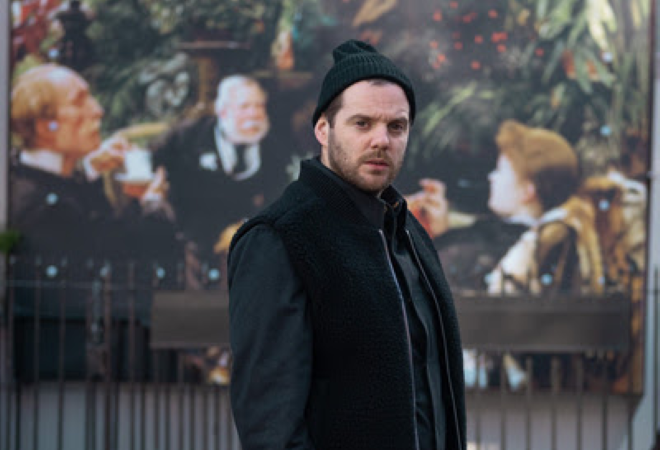 Mike Skinner AKA The Streets has dropped his highly anticipated new mixtape entitled 'None Of Us Are Getting Out Of This Life Alive'.
The collaborative project features singles 'Call My Phone Thinking I'm Doing Nothing Better (ft. Tame Impala)', 'I Wish You Loved You As Much As You Love Him (ft. Donae'O & Greentea Peng)' and 'Falling Down (ft. Hak Baker)'. There are also further appearances from the likes of Mercury Prize nominated punk group IDLES, teenage wünderkind Jimothy Lacoste and Birmingham legend Dapz On The Map, who have teamed up with Mike for what he as called an album of "rap duets".
Scroll down for the mixtape's full tracklisting and list of featured artists.
In addition to the arrival of new music, The Streets have been confirmed for the summer line-up of shows as part of the Utilita Live From The Drive-In concert series.
CLICK HERE FOR THE CHANCE TO WIN TICKETS TO THE STREETS IN LONDON!
LISTEN TO THE MIXTAPE HERE:
The Streets 'None Of Us Are Getting Out Of This Life Alive' Full Tracklisting:
Call My Phone Thinking I'm Doing Nothing Better (ft. Tame Impala)
None Of Us Are Getting Out Of This Life Alive (ft. IDLES)
I Wish You Loved You As Much As You Love Him (ft. Donae'o and Greentea Peng)
You Can't Afford Me (ft. Ms Banks)
I Know Something You Did (ft. Jesse James Solomon)
Eskimo Ice (ft. Kasien)
Phone Is Always In My Hand (ft. Dapz on the Map)
The Poison I Take Hoping You Will Suffer (ft. Oscar #Worldpeace)
Same Direction (ft. Jimothy Lacoste)
Falling Down (ft. Hak Baker)
Conspiracy Theory Freestyle (ft. Rob Harvey)
Take Me As I Am (with Chris Lorenzo)