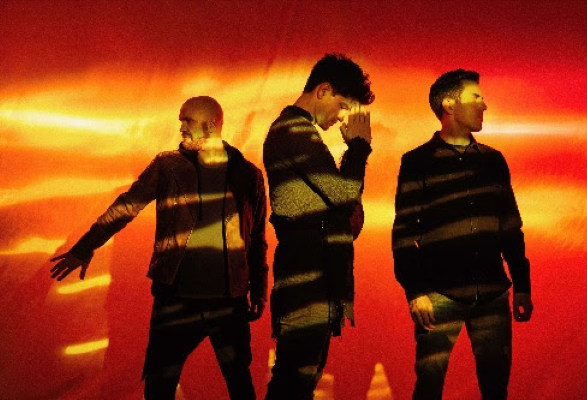 The Script have announced their brand new 'The Acoustic Sessions 2' EP, due out on 17 March 2021.
The EP follows their hugely successful 2019 album 'Sunsets & Full Moons' and is the second instalment of their fan favourite 'Acoustic Sessions' series, after the first EP released back in 2018.
'The Acoustic Sessions 2' will feature four tracks, including a new version of single 'For The First Time' and much-loved track 'Breakeven'. The latter is lifted from the Irish rock band's self-titled debut album and recently became their latest song to exceed a billion streams.
Danny O'Donoghue, Mark Sheehan and Glen Power commented, "Last year we cut short our Sunsets & Full Moons Tour due to the pandemic and found ourselves reflecting on the songs we had put in the set. A couple of them we put in because of the love they were getting from The Script Family both on streaming platforms and messages we were getting to play them live. It didn't take much to channel our energy into giving back to The Script Family again with another acoustic EP, including 'Millionaires' and 'For The First Time'."
LISTEN TO THE NEW VERSION OF 'FOR THE FIRST TIME' HERE:
The band have an impressive 13.1 million monthly listeners on Spotify and their YouTube channel is now closing in on a grand total of two billion views.
'Sunsets & Full Moons' went straight to the top of the UK's Official Album Chart to become the group's fifth record to reach No.1 as well as their third in a row. All six of their albums have hit No.1 in Ireland, where they were also honoured with the title Irish Act of the Decade 2010-2019 by the Official Irish Charts.
'The Acoustic Sessions 2' Full EP Tracklisting:
'Breakeven'
'For The First Time'
'Millionaires'
'Nothing'