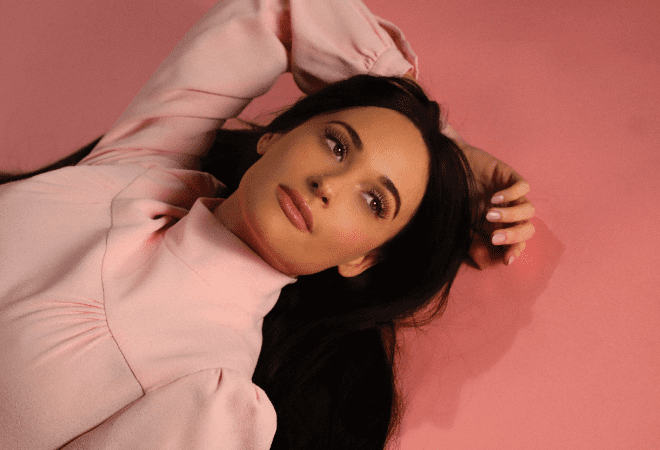 Amazon Prime Video are joining forces with award-winning singer-songwriter Kacey Musgraves for a Christmas themed special.
The Kacey Musgraves Christmas Show, produced by Fulwell 73 Productions, will make its global premiere on 29 November 2019.
Narrated by Dan Levy, fans will be invited to join Kacey as she prepares for a joyful, festive gathering. The show will feature an all-star cast of guest appearances and performances by the likes of Fred Armisen, Leon Bridges, Camila Cabello, James Corden, Lana Del Rey, Zooey Deschanel, Kendall Jenner, Troye Sivan and The Radio City Rockettes.
CHECK OUT THE OFFICIAL TRAILER HERE:
Musgraves commented, "What started as the small seed of an idea one night over a year ago has turned into something I'm so proud of. Some truly brilliant comedic and musical guests are featured in the show – as well as my own Grandma. My vision was to bring my old Christmas album to life visually and create a modern and fashionable, fresh take on a classic format. It's a nostalgic, Wes Anderson-inspired reimagining of the holidays. It's heartfelt, funny, and most of all, real. I can't wait to finally share."
It has been a whirlwind year for the singer, who took home four Grammy Awards, including Album of the Year and Best Country Album, for her No.1 third studio album 'Golden Hour'. As well as touring extensively across the globe, she made history as the first-ever female country artist to play Coachella and has gone on to play further festivals such as Lollapalooza, the Governors Ball, Austin City Limits, Bonnaroo and Global Citizen Festival: Mandela 100 in South Africa.
The Kacey Musgraves Christmas Show will be accompanied by an official soundtrack – check out the full tracklisting below:
Let It Snow Featuring James Corden
Countdown – Dialogue
Have Yourself A Merry Little Christmas
Getting Ready – Dialogue
Present Without A Bow Featuring Leon Bridges
Making A List – Dialogue
Rockin' Around The Christmas Tree Featuring Camila Cabello
(Not So) Silent Night Featuring Fred Armisen
Christmas Makes Me Cry
Amp It Up, Dan – Dialogue
Christmas Fail – Dialogue
Mele Kalikimaka Featuring Zooey Deschanel
Cookies – Dialogue
Glittery Featuring Troye Sivan
I'll Be Home Intro – Dialogue
I'll Be Home For Christmas Featuring Lana Del Rey
NANA! – Dialogue
Ribbons And Bows Featuring The Radio City Rockettes