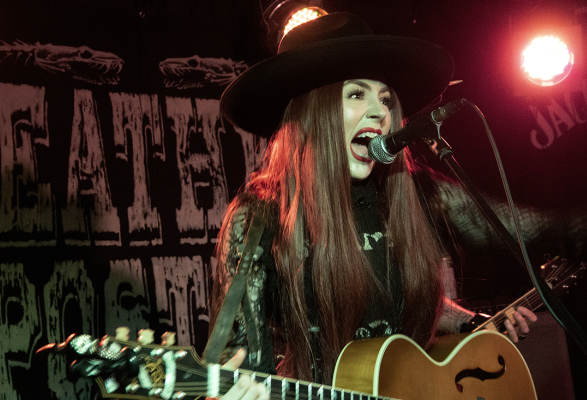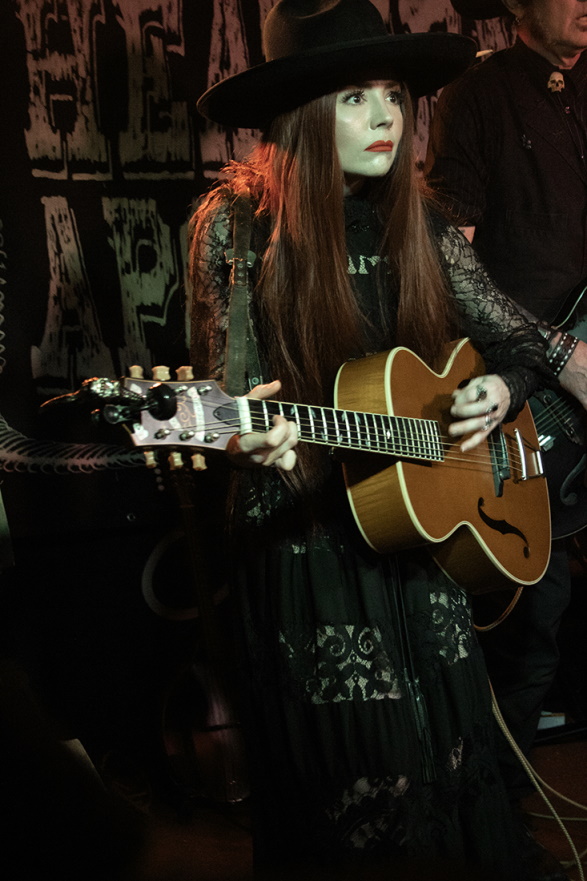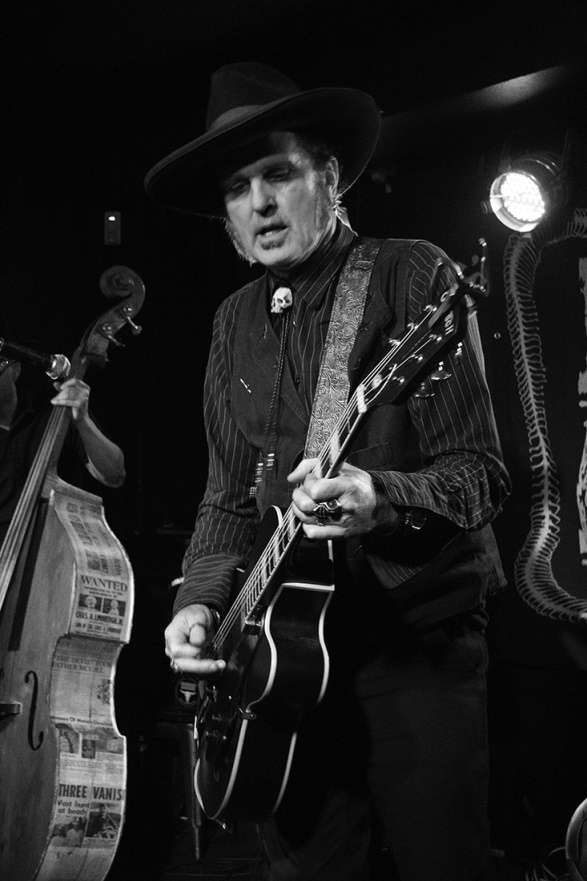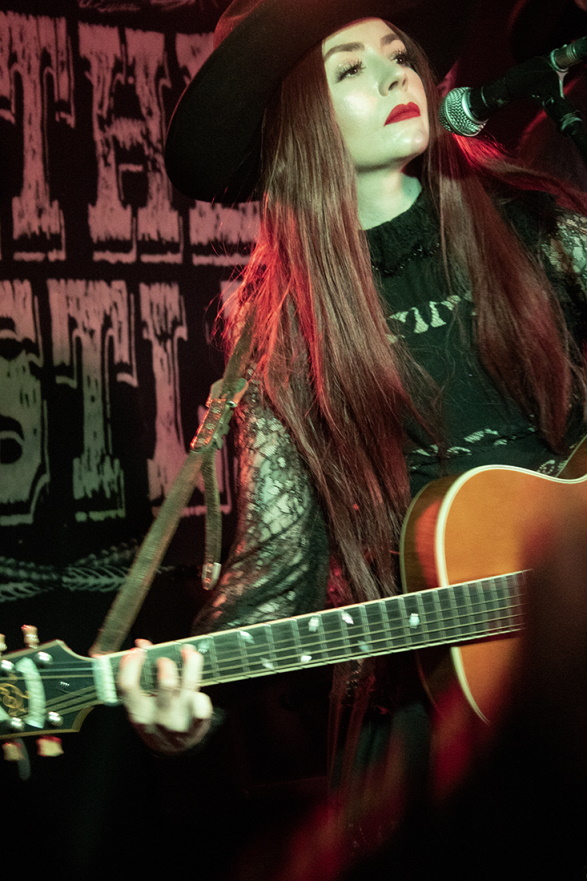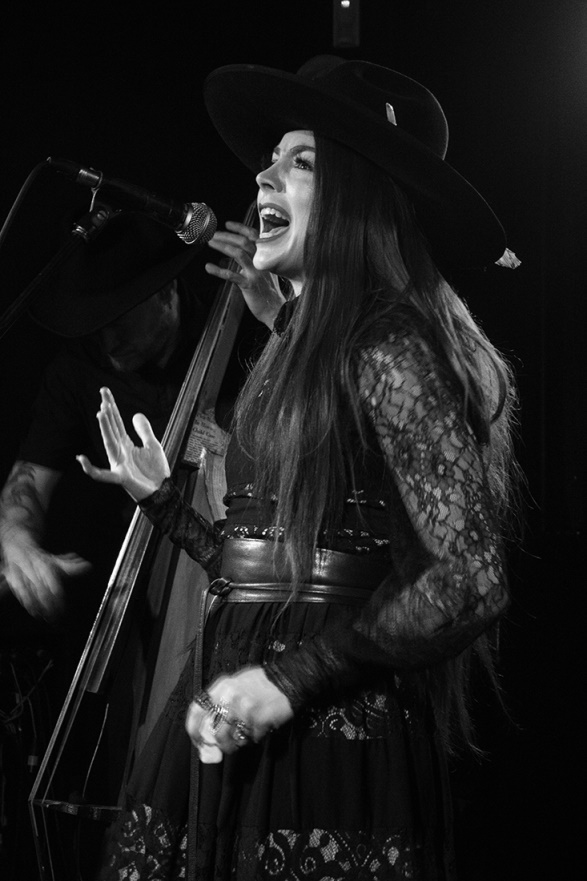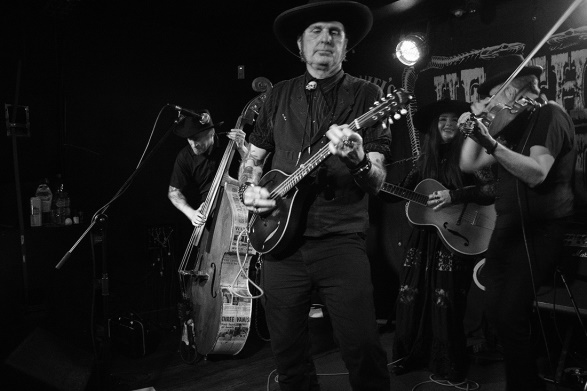 The Heathen Apostles – Birmingham Sunflower Lounge – 25 July
Having never heard of the Gothic or Dark Americana until recently, we came across this American band and liked what we heard, so we went along to the Sunflower to see what they're like live. The answer is excellent, although they drop into the afore mentioned Dark Americana label, it's not that dark. Their music is easily assessable and relevant to anyone who likes "normal" Americana. In fact, in tonight's set, they actually included two Hank Williams numbers. Yes, they did one their way, but the other kept it original. They are far from early Black Sabbath, and they have a style with vocalist Mather Louth looking like a red-haired Morticia, but she also has a cracking voice, especially when she sometimes uses the growl in her vocal.
Their output is quite substantial, having released a mix of EPs and at least two of their albums being included in "Best Of Year" in the Folk and Rock magazine. In the nearly sold-out Sunflower, which was very warm, they showed why, and had the crowd dancing and moving all night. With titles like 'Deaths Head', 'Gravediggers Song', 'Get Outta Dodge', and one of my faves, 'The Reckoning', performed by a very classy band – god knows how Luis Mascaro on violin doesn't get his beard caught up in the strings – but by heck he can play, as they all can. This was a cracking night, enjoyed by all and by the amount of purchases at the merch desk after, we all look forward to a return visit sometime soon. There is more to this Dark Americana than meets the eye and we will now search out more of the same.
Photos & Review Geoff Griffe