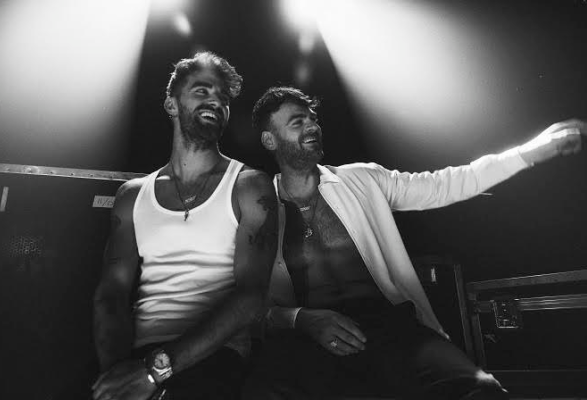 The Chainsmokers have announced upcoming album 'So Far So Good'.
The 13-track release will arrive on 13 May 2022 and feature recently unveiled tracks 'iPad' and 'High'.
WATCH THE ALBUM TRAILER HERE:
The American electronic duo recently dropped their second single of the year 'iPad', alongside an official music video, directed by Kid Studio.
Drew commented, "Sometimes you let go just to know where to start…We wrote this song when I felt like I didn't have anyone to talk to. It wasn't that I didn't have anyone that would listen, but I had reached a level of cognitive dissonance that I felt was unexplainable. I don't keep a journal so writing this song and the others on this album (and past albums) is my opportunity to organize my thoughts. If you listened to 'Sick Boy' you know what I mean. 😉 We feel really lucky we get to do it in song form and that you are willing to listen. It's helped us a lot, so thank you. The next bit of the story is called 'iPad' and it's out now. Thanks for being here."
CHECK OUT THE MUSIC VIDEO HERE:
'iPad' was the follow-up to first single 'High', which marked the end of a two-year break for The Chainsmokers and launched a new musical era for the band.
The Chainsmokers 'So Far So Good' Full Album Tracklisting:
Riptide
High
iPad
Maradona
Solo Mission
Something Different
I Love U
If You're Serious
Channel 1
Testing
In Too Deep
I Hope You Change Your Mind
Cyanide
Image Credit: PRESS