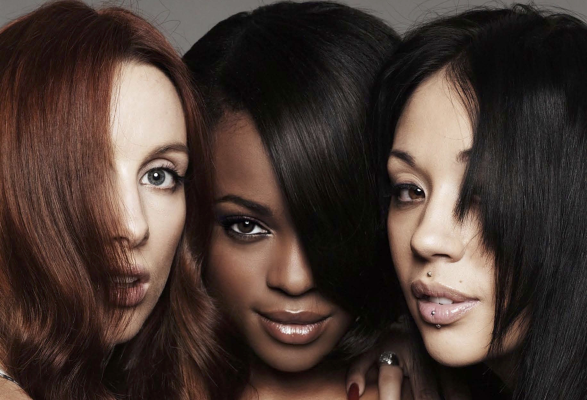 Sugababes announce a special 20th anniversary reissue of their iconic debut album 'One Touch', due out on 01 October 2021.
The remastered album will feature rarities and brand new remixes from the likes of MNEK, Metronomy and more.
LISTEN TO THE 'RUN FOR COVER (MNEK REMIX)' HERE:
Following its original release back in November 2020, the album reached gold status and garnered widespread critical acclaim. Spawning hit singles 'Overload', 'New Year', 'Run For Cover' and 'Soul Sound', the record climbed the charts across the globe and transformed Sugababes into the UK's most successful girl band of the 21st century.
'One Touch' has since taken on a life of its own and remains a blueprint for genre-hopping mainstream music and the epitome of effortlessly stylish British pop.
Founding member of the group Siobhán Donaghy commented, "It was a magical thing to be a part of…We knew at the time, too. It was so special. It felt like the centre of the universe."
Sugababes 'One Touch' 20th Anniversary Edition Full Album Tracklisting:
V1 – Remastered Album & Bonus Tracks
Overload
One Foot In
Same Old Story
Just Let It Go
Look at Me
Soul Sound
One Touch
Lush Life
Real Thing
New Year
Promises
Run for Cover
+ bonus tracks
Don't Wanna Wait
Sugababes on the Run
Forever
Little Lady Love [Original Mix]
Sometimes
This Is What You Need [Demo]
Girls' Nite Out [Demo]
V2 Remixes & Alternative Versions
Always Be the One [Demo]
Run for Cover [MNEK Remix]
Overload [Majestic Remix]
Same Old Story [Blood Orange Remix]
Overload [Metronomy vs Tatyana Remix]
Just Let It Go [2001 Version]
Look at Me [Alternative Mix]
Real Thing [Original Mix]
Soul Sound [Alternative Version]
One Touch [C.R.E.A.M. Remix]
New Year [Non Christmas Version] [a.k.a. 2001 Edit]
Promises [Acoustic Mix]
Little Lady Love [About 2 Remix]
Overload [Ed Case Remix]
Run for Cover [G4orce All Things Nice Dub]
Real Thing [2-Step Radio Mix]
Tracklisting Vinyl:
(Plus download of bonus material)
A1 Overload
A2 One Foot In
A3 Same Old Story
A4 Just Let It Go
A5 Look at Me
A6 Soul Sound
B1 One Touch
B2 Lush Life
B3 Real Thing
B4 New Year
B5 Promises
B6 Run for Cover
Image Credit: PRESS