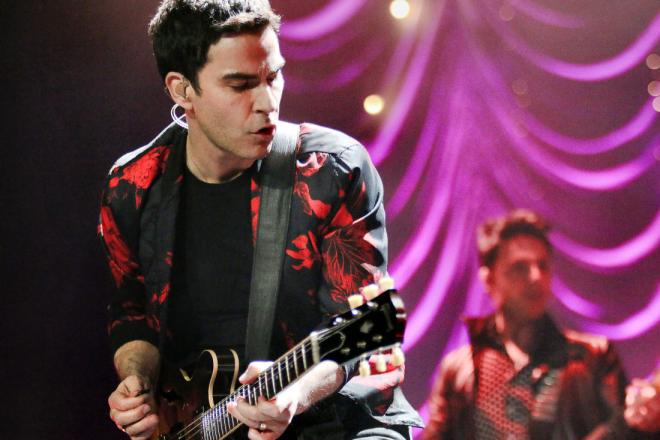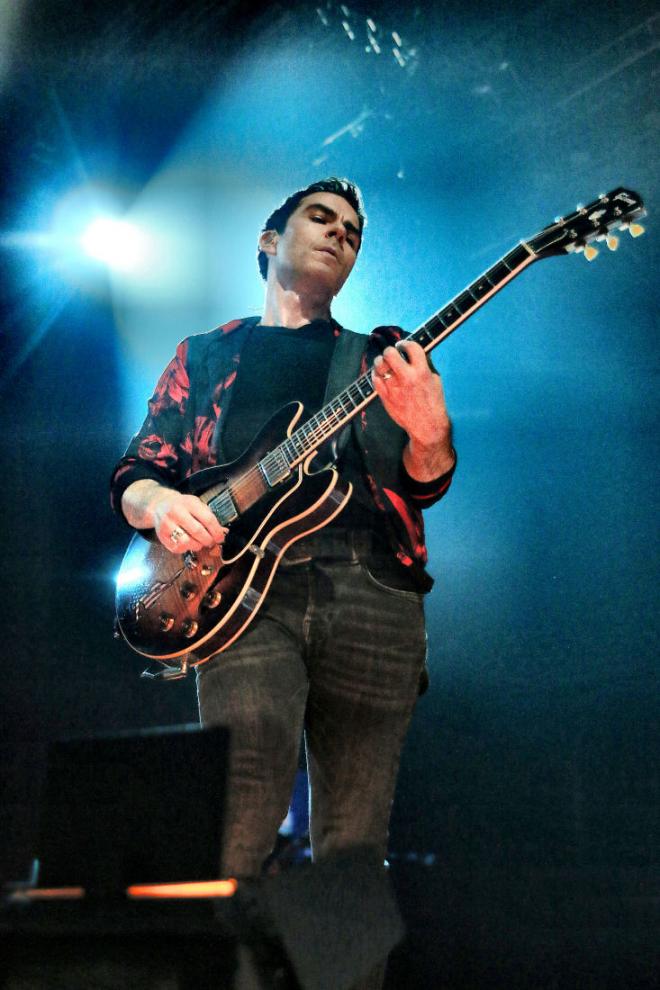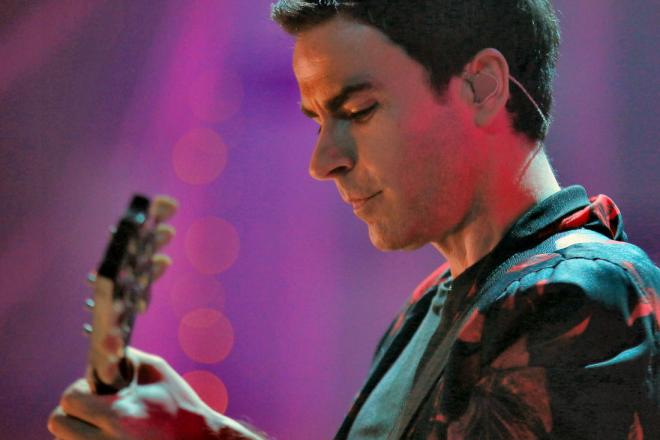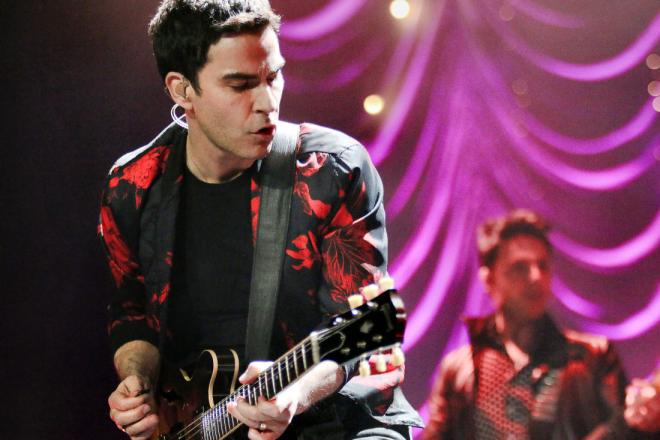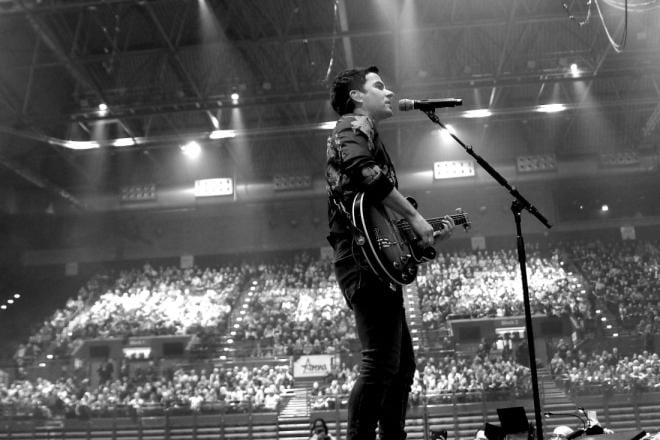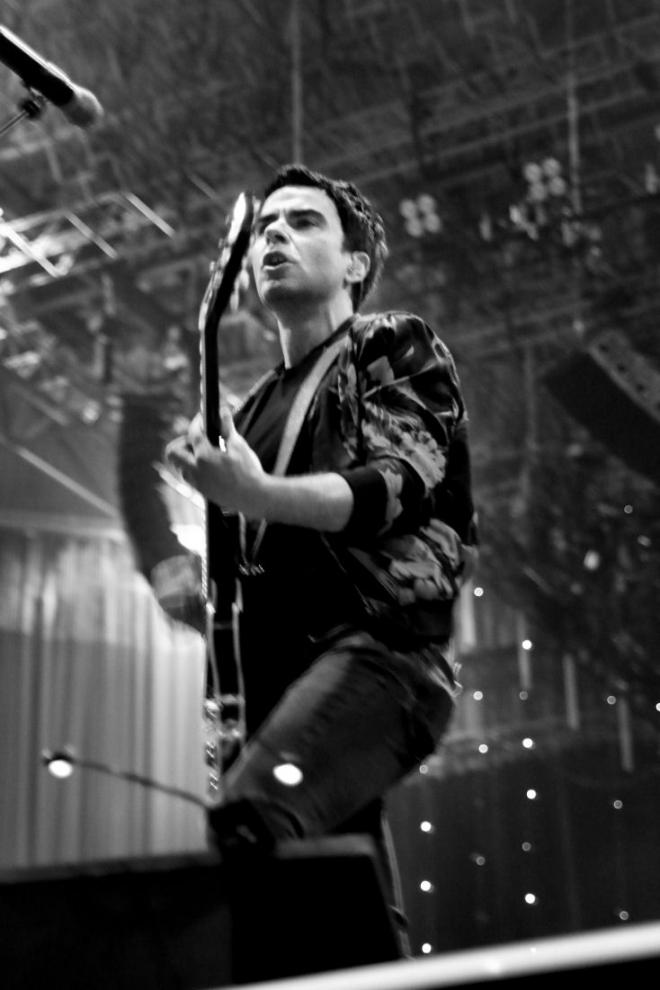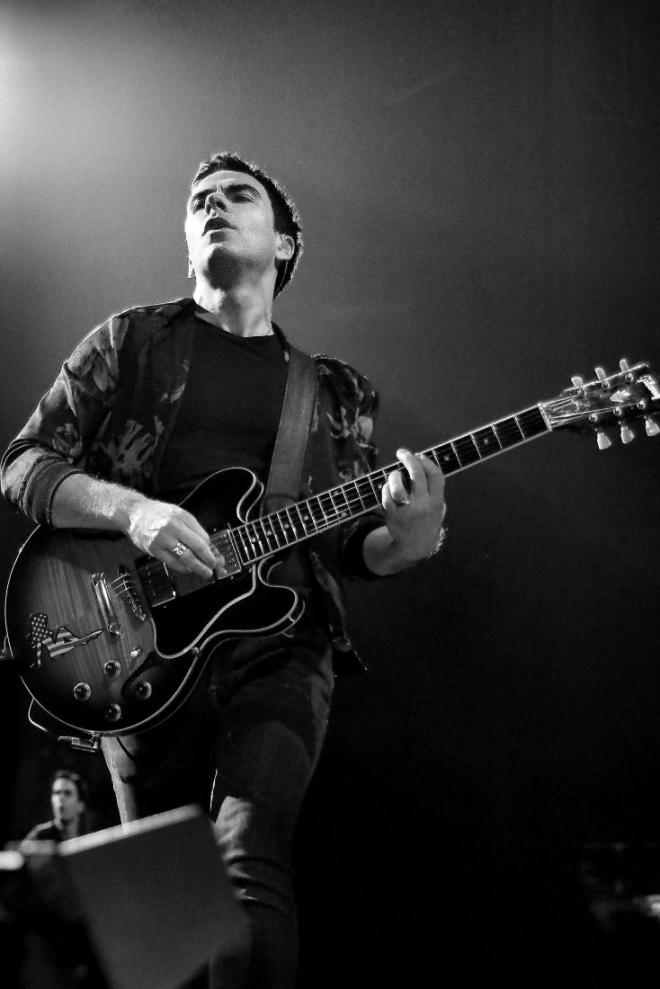 The Stereophonics blew into Birmingham just like the wind outside, and my god did they blow. Playing to a sold out Arena, which is nothing new to them to be honest, and this the first time we have got to see the Welsh wizards in action. Yes, we have heard all the hits and about how good they are live, and how right these people were. Touring in support of their 11th album 'Kind', which is their seventh number one album, in an arena decorated like an enormous ballroom complete with string lights across the arena roof and a long elevated walkway with a small stage at the end.
They opened with 'Cest la Vie' and from then on there was no let up. Although promoting 'Kind' it was more like a greatest hits show, but then again most of the songs so far on 'Kind' have been hits! On and on the hits came, 'Local Boy In The Photograph', 'Maybe Tomorrow', 'Graffiti On A Train' and the roof raising sing a long of 'Handbags And Gladrags'. Only now and then dropping the pace where Kelly Jones, who was in a very communicative mood, regaling the crowd with stories from the Phonics past with a touch of humour, before again picking up the pace with 'Mr & Mrs Smith', 'Maybe Tomorrow', 'Mr. Writer' and 'Have A Nice Day'.
A very poignant moment came when Kelly, sitting at the shabby chic piano in a spotlight, paid a tribute to Stuart Cable who died in 2010 with a story of how they started as lads before singing 'Before Anyone Knew Our Name'. He then ended the 25 song set with 'The Bartender And The Thief' (with a hint of Motorhead's Ace Of Spades) in the middle, 'Just Looking' and a blistering 'Dakota'. There can't be many bands with such a back catalogue that can perform live like these Welsh wizards. In a word, BRILLIANT.
Photos by Geoff Griffe
Review by Jennifer Griffe