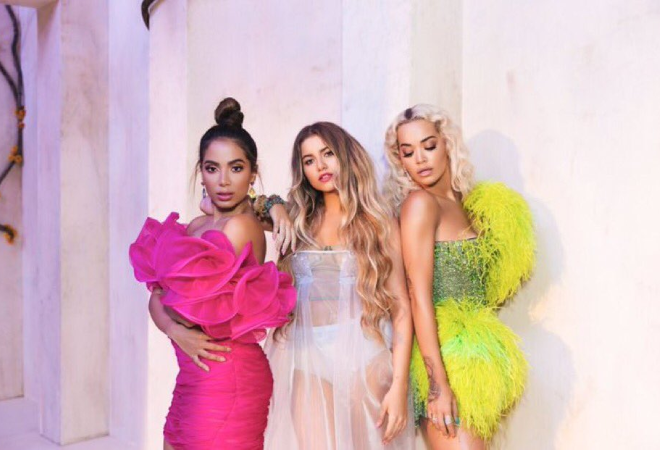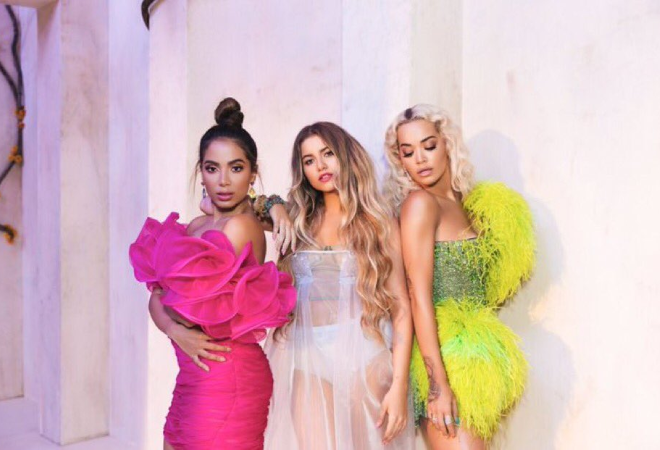 Sofia Reyes has teamed up with international chart-toppers Rita Ora and Anitta on new anthemic single 'R.I.P.'
'R.I.P.' is the follow-up to the Monterrey-born artist's 2018 global smash hit '1,2,3' featuring Jason DeRulo and De La Ghetto. The fierce bop is loaded with Latin influences and catchy pop riffs as the trio of powerful females call for an end to the forces draining our world of hope, compassion and joy.
The track was penned by Reyes along with her go-to team of powerhouse songwriters Shari Short, Omar Tavarez, Chaz Mishan, and artist Thomas Augusto. The Fliptones and producer/artist Tainy gave further life to the track, with Rita Ora and Anitta also adding their pens.
Check out the official music video directed by Eif Rivera HERE:
Sofia Reyes commented, "'R.I.P.,' it's not only a song, but a message that we all need to hear. We all need to be encouraged to walk away from all the bull++++ that's holding us back. It was also incredibly empowering for me to work with these two super women. I loved that we got to mix all of our cultures up with one message that we can all agree on."
Reyes is the artist of the week on Spotify's ¡VIVA LATINO! Flagship playlist. Her debut album Louder! entered the Current Latin Albums chart at No. 1 in 2017 and features hit tracks 'Muévelo' featuring Wisin, 'Conmigo (Rest of Your Life)' and 'Sólo yo' with Prince Royce.
She was included by Billboard in their "Next Up New Artists" program as one of their "20 Hot Latin Acts in Their 20's" list and has also appeared in campaigns with Pepsi, Garnier and Spectrum. And if that's anything to go by, 'R.I.P.' is sure to be one of many big music moments to come for Sofia in 2019.
Photo Credit: Niel Favila