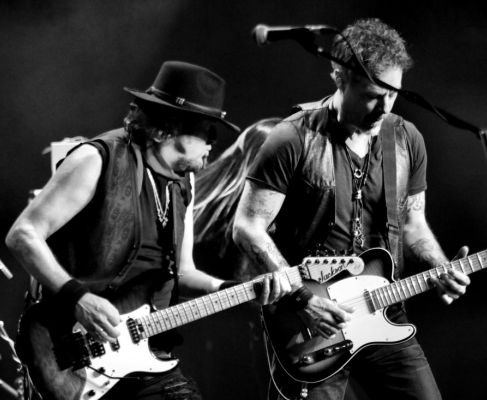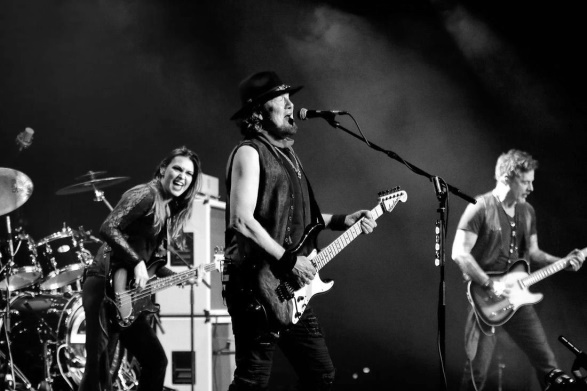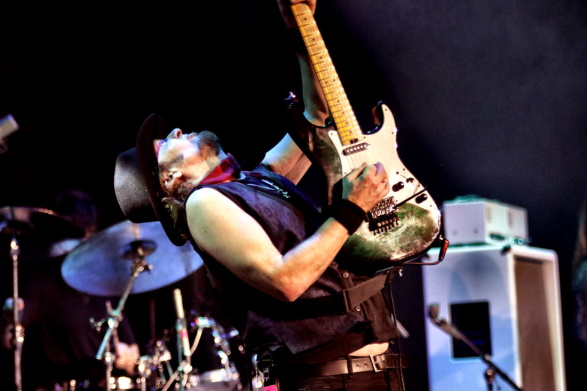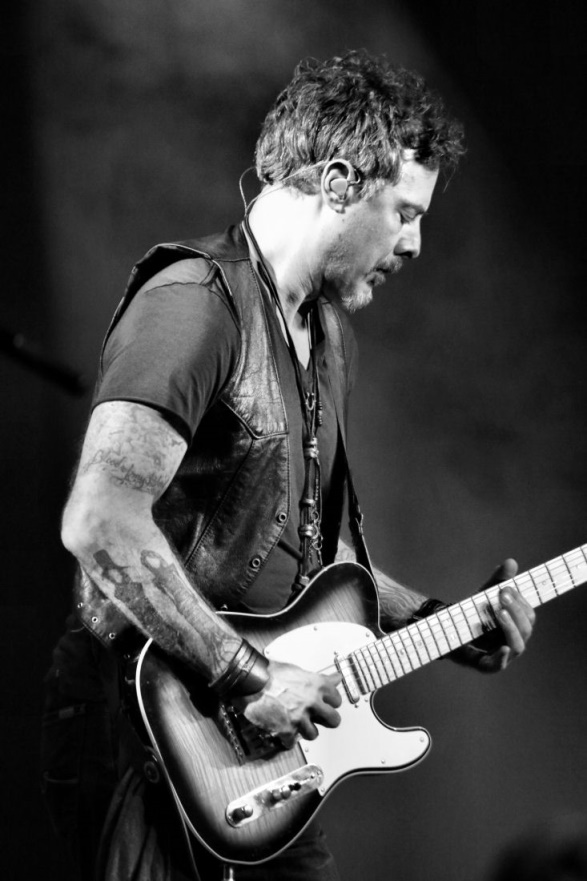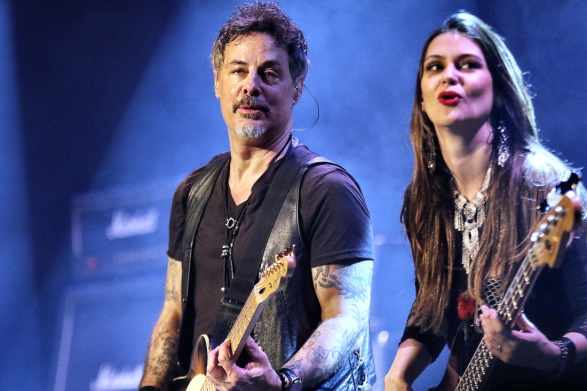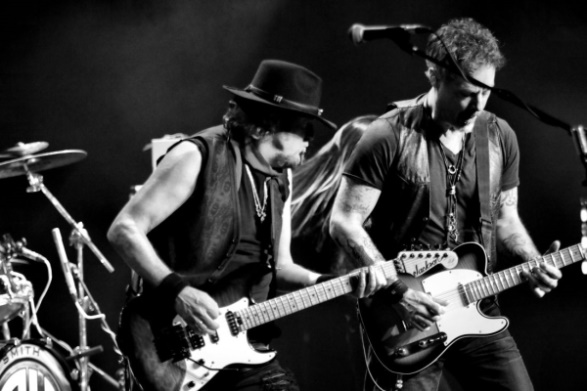 We must admit that we are going to see rock combo Smith & Kotzen tonight at the excellent KK's Steel Mill venue not really knowing what to expect. After only having the chance of seeing a couple YouTube videos, well, we have been busy in our defence, but when you are asked if you want to cover a gig with two people with such a pedigree you just have to. Firstly, Adrian Smith plays in a little band you may have heard of Iron Maiden, and Richie Kotzen with over 20 albums released and former bands including glam legends Poison, the very successful Mr. Big and recently a band we do know, supergroup The Winery Dogs, check them out.
Smith & Kotzen debut self-titled album sees them share vocals, guitar and bass, very unusual I know. But on tour they are joined by Julia Lage on bass, who just happens to be Mrs Kotzen, but with quite a resume herself. As soon as we arrived, we knew we must have missed the memo re S/K as there was a large crowd already in KK's. My guess about 500, which on a very cold mid-week gig is pretty impressive to be honest. Basically, playing all the album plus a couple of tracks off an EP release, 'Better Days', trading the vocal duties and guitar solos, the KK's crowd lapping it up, and rightly so.
Apart from the couple of songs we had already heard, 'Better Days' and 'Taking My Chances', the rest of the set was excellent, and it was great to see two extremely talented and successful frontmen get together and create a cracking hard rock/Blues album, and it will be interesting where they take it from here.
Photos by Geoff Griffe
Review by Jennifer Griffe