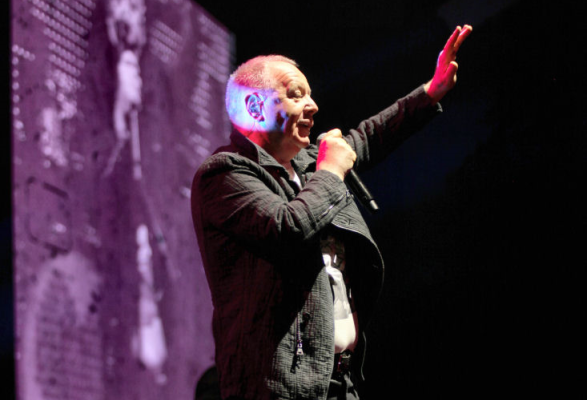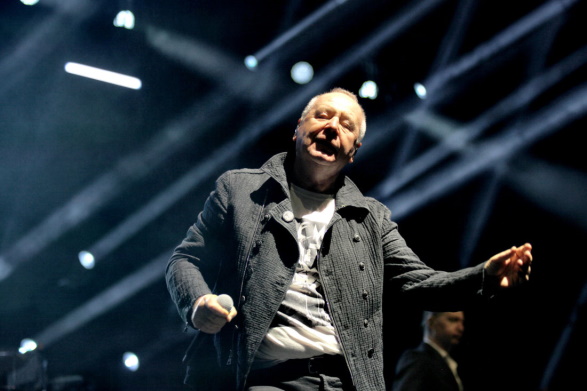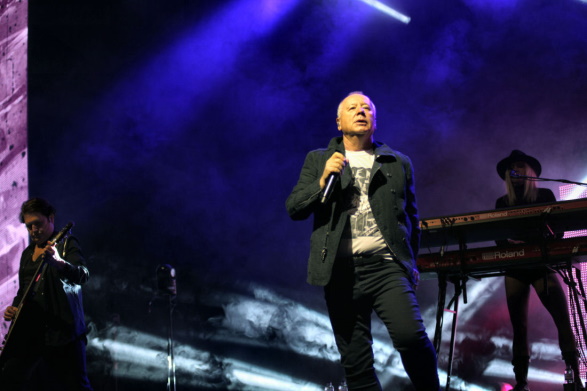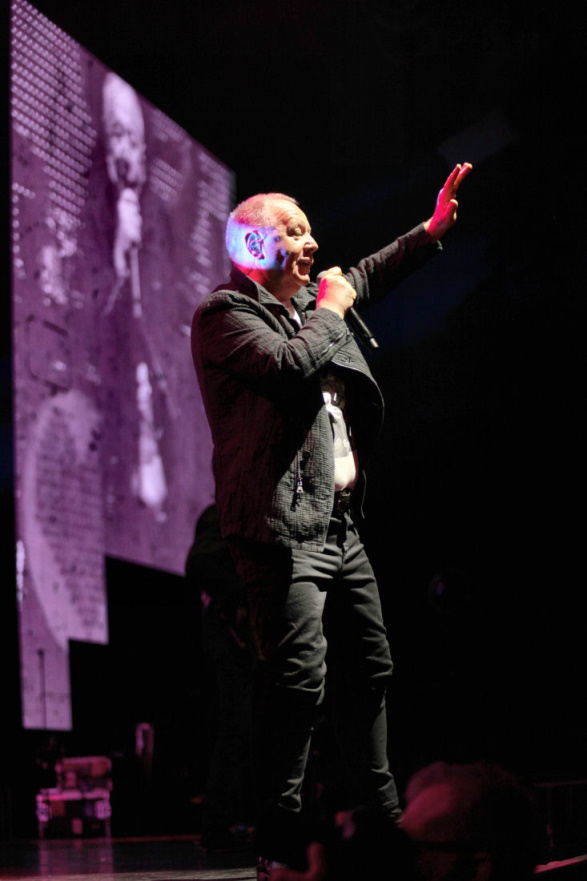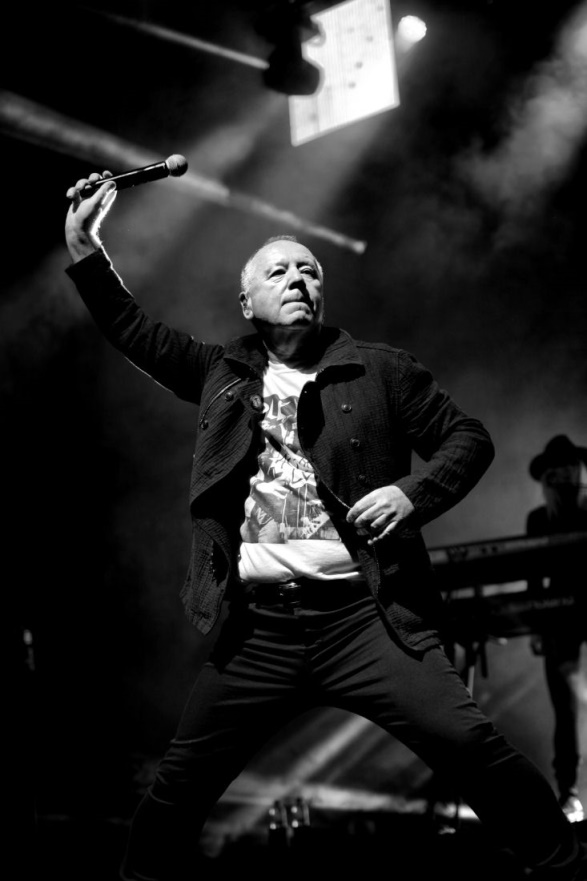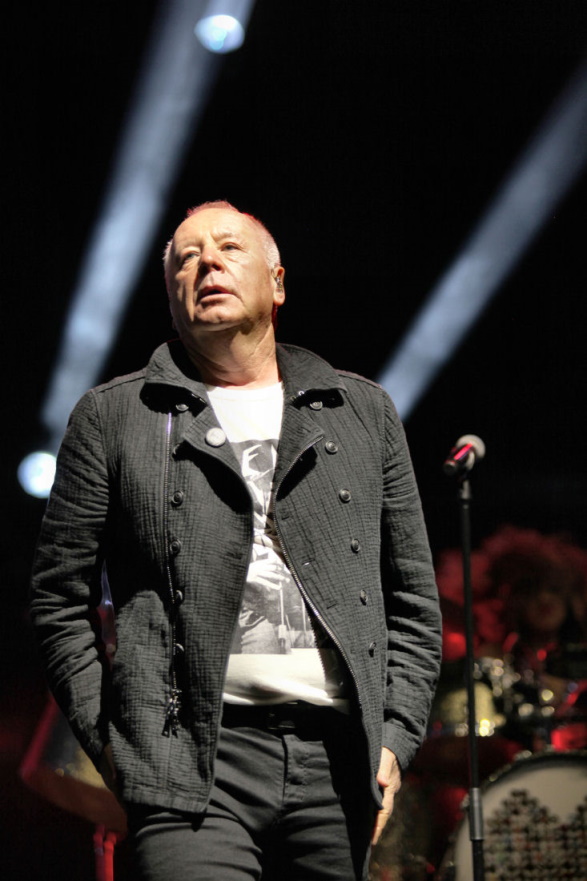 After the enforced break, Simple Minds play tonight to a nearly full Resorts World Arena. Not too shabby for a band who have been going 35 years, but then again you don't stick around for that length of time unless you are an excellent band, and have loyal fans, which they have in droves. Vocalist Jim Kerr has with guitarist, Charlie Burchill, built and kept a very loyal fan base, and although most are, as the band themselves, more mature now, it doesn't seem to have dulled the excitement in the arena tonight with many sporting Simple Minds t-shirts, old and new.
Jim Kerr is an excellent frontman who seems to still love performing live and is focused on the crowd having a great time, asking out several times, "Are You All Right Out There?". Playing a two-set gig, with no support opening with 'Act Of Love', which apparently was the first song played by them at their first gig, but never released until recently. Knocking out ten songs, including 'Glittering Prize', 'Up On The Catwalk' and 'Promised You A Miracle', before ending the first set with an emotional 'Belfast Child', Kerr pointing out the relevance to what is happening today, greatly appreciated by all here.
On their return they piled on the class, including 'Waterfront', 'She's A River', 'Someone Somewhere In Summertime', 'All The Things She Said' and 'Don't You Forget About Me', Kerr, ably assisted by some top notch guitar playing by, Burchill, who is greatly underrated in our opinion, didn't let the crowd lapse until finishing. And not for long, before returning for an encore, including 'Alive And Kicking' and 'Sanctify Yourself', I don't know what plans Simple Minds have for the future, but on this showing we can see they could be around for a while yet. We knew they would be good, but not this good.
Photos by Geoff Griffe
Review by Jenny Griffe