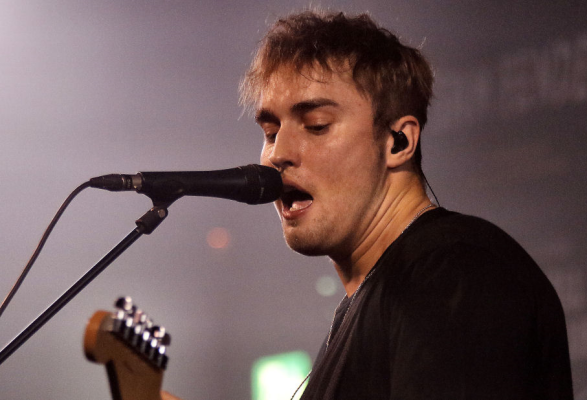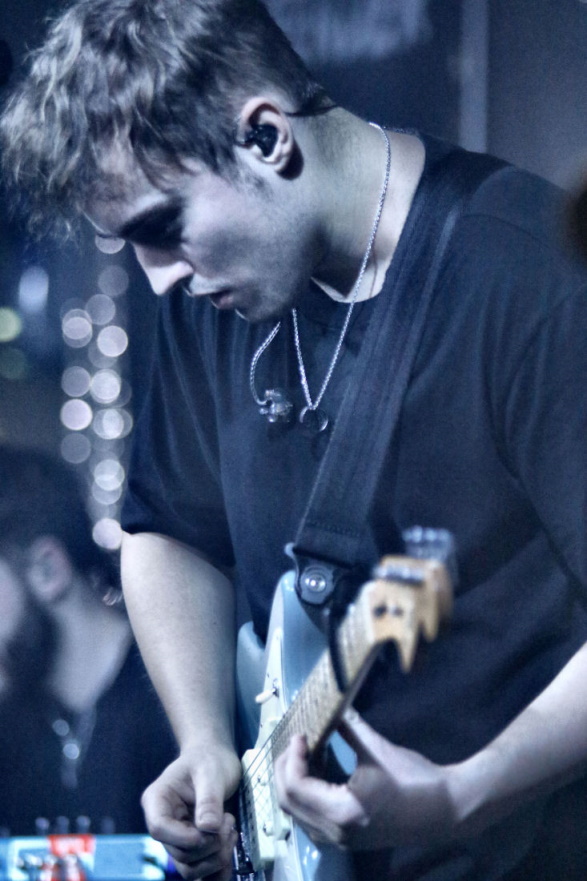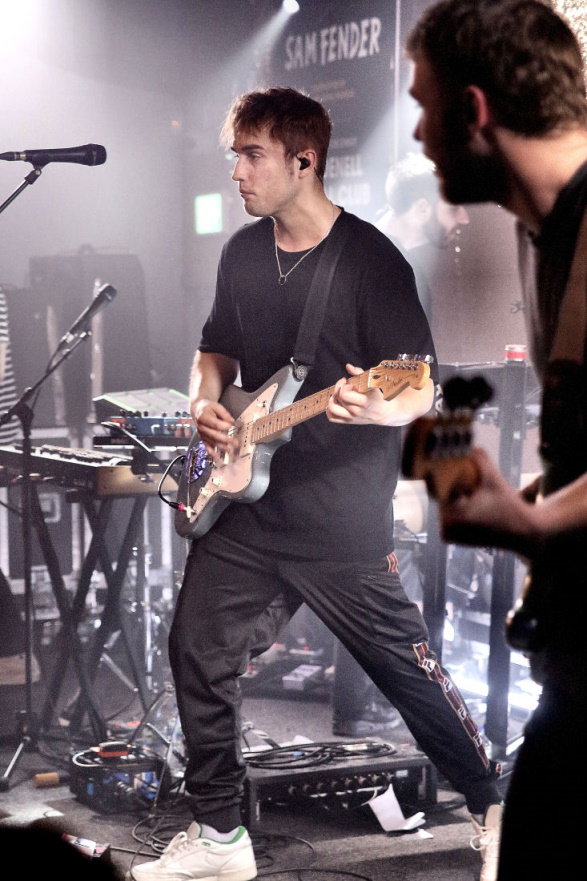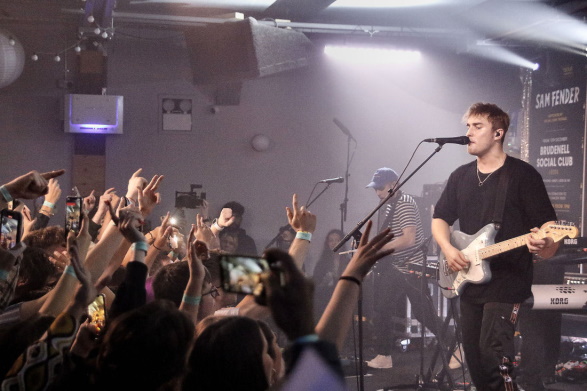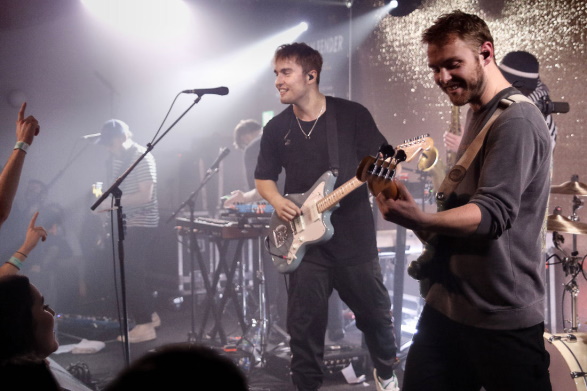 Yes, if you are reading this review, your eyes are not deceiving you. Tonight, appearing at the Brudenell Club, the one and only Sam Fender, and to be invited to such an event is a privilege. And although the Brudenell is getting a reputation for attracting some well-known names, I am guessing Sam Fender is one of the hottest at moment to do it, having his first two albums going to number one! He is now playing arenas like the one down the road, which he is playing in a few weeks to 13,000, and here he is getting on stage with a crowd of 400! Obviously, there is a good reason in him and full band in doing this and this is one of series of gigs supported by men's wear specialists Scott's and Rock n Roll tastemakers The Feeling, in aid of charity.
Sam Fender took to the stage and commented on the mental year they have had, and that it was great to play this size venue as this is the type of place they started in and loved the closeness. Thanking them for buying the album and taking it to number one, he kicked off his set with a couple of slowish numbers, 'Last To Make It Home', asking them if they knew the words to sing along laughing "You should do, you bought enough copies of the @$&@%£& thing!", continuing with 'All Is On My Side'. He didn't take long to up the pace with 'Getting Started', slowly driving the crowd into a frenzy, followed by the new single from the album 'Seventeen Going Under', 'Spit Of You' he was having a ball, and the banter with the crowd flowed, they were loving this, and although there was a curfew he didn't seem to mind even throwing in a tune that was very punky in feel, the name I didn't catch and as it wasn't on the set list. But all I can say is that by now he could have sung a nursery rhyme and the room would have gone ape – it even had its own little mosh pit in the middle I kid you not!
With no intention to go off and do the old encore thing, blitzing what was left of the crowds' energy with the title track off the album 'Seventeen Going Under', finishing with 'Borders', 'Dead Boys' and finally 'Hypersonic Missile', well what can you say a fantastic night. You just can't beat these sort of gigs, hot, sweaty and full. And let's be honest, unless it's a similar cause, you won't get to see Sam Fender in this size venue again, as his star appears to be growing and growing. It was a privilege indeed to witness this event.
Photos by Geoff Griffe
Review by Jenny Griffe