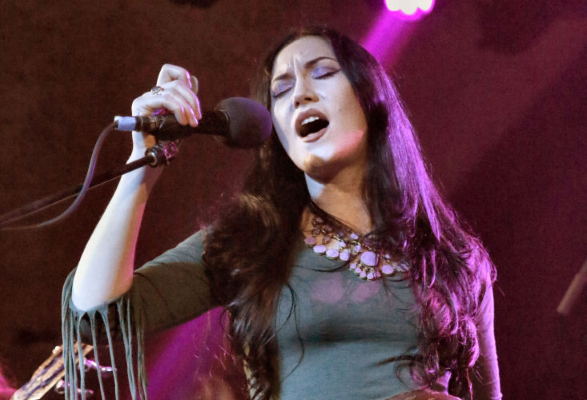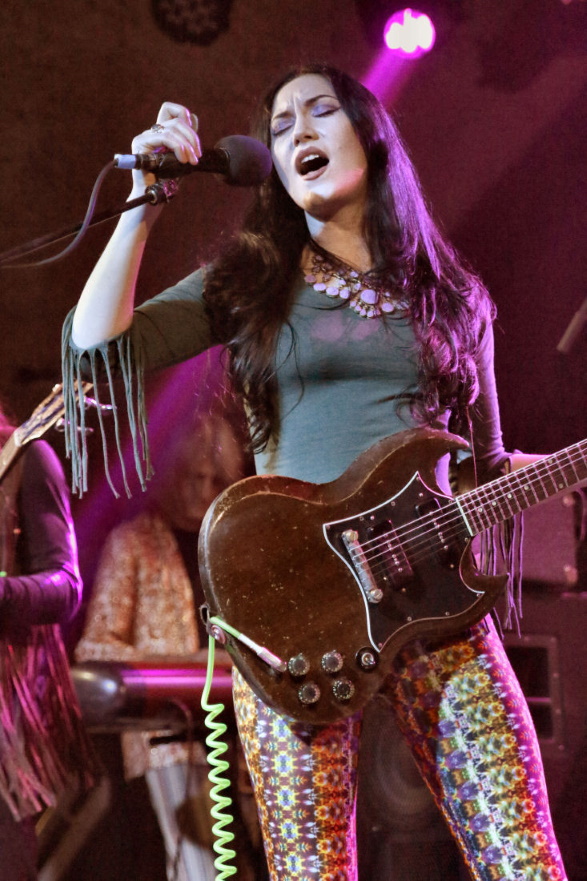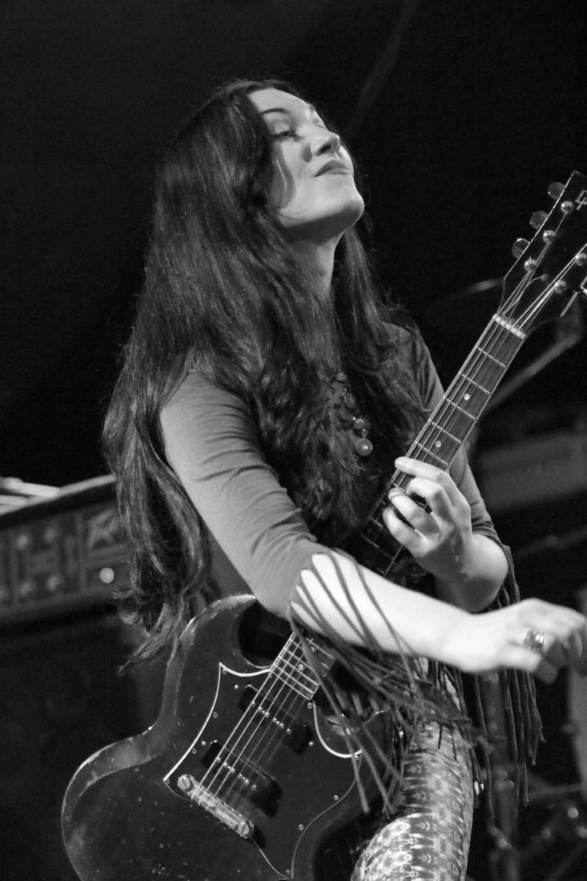 The psychedelic queen Rosalie Cunningham returns tonight to the Robin 2 after the enforced break, and how great was it to hear something different.
Psychedelic with very dream like lyrics, performed with a class band and Rosalie's impressive vocals soaring throughout. Obviously, the set was predominately from her debut self-titled album, and with songs like '**** Sex', 'Ride On My Bike' and 'Butterflies', she enchants the audience from the get go. Apart from a misbehaving acoustic guitar, it was a faultless performance from the very cool and confident Ms Cunningham. Always dressed like the rock star she is, no plain t-shirt here. And before leaving the very appreciative audience, she gave a nod to her former band, Purson, by playing the epic single 'Electric Landlady' with great approval from all here.
Her second album is rumoured to be released later next year and it will be interesting to see what her imaginative mind will bring forth. She will be playing some festival dates before that, so do yourself a favour go and check her out, especially if you have an interest in all thing's sixties with prog and early Pink Floyd influences.
Photos by Geoff Griffe
Review by Jenny Griffe