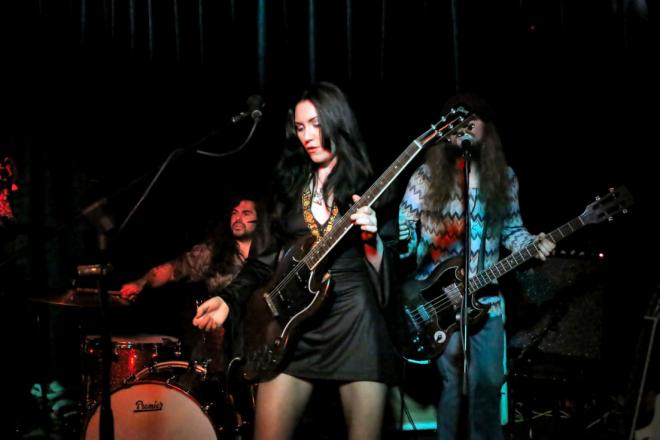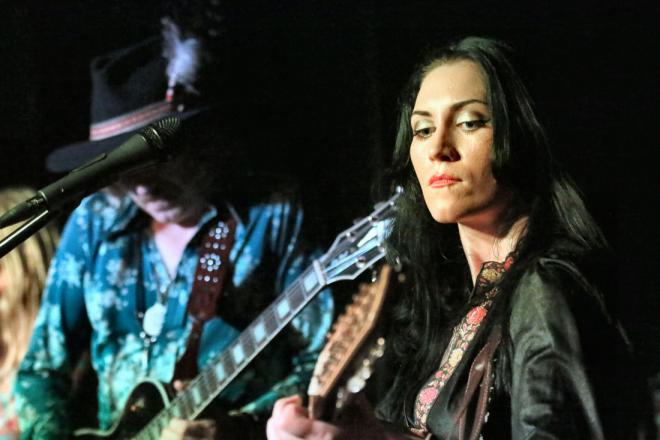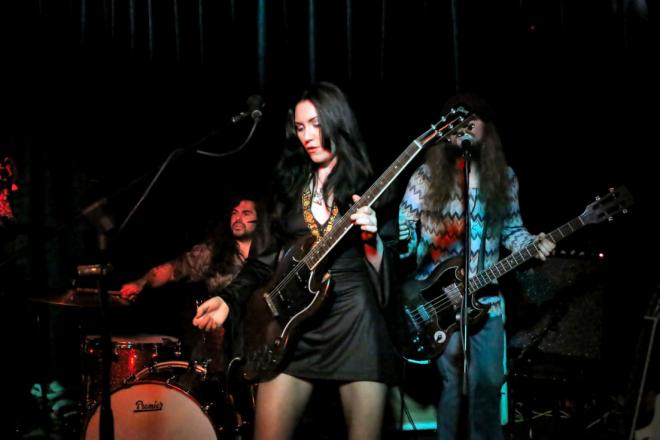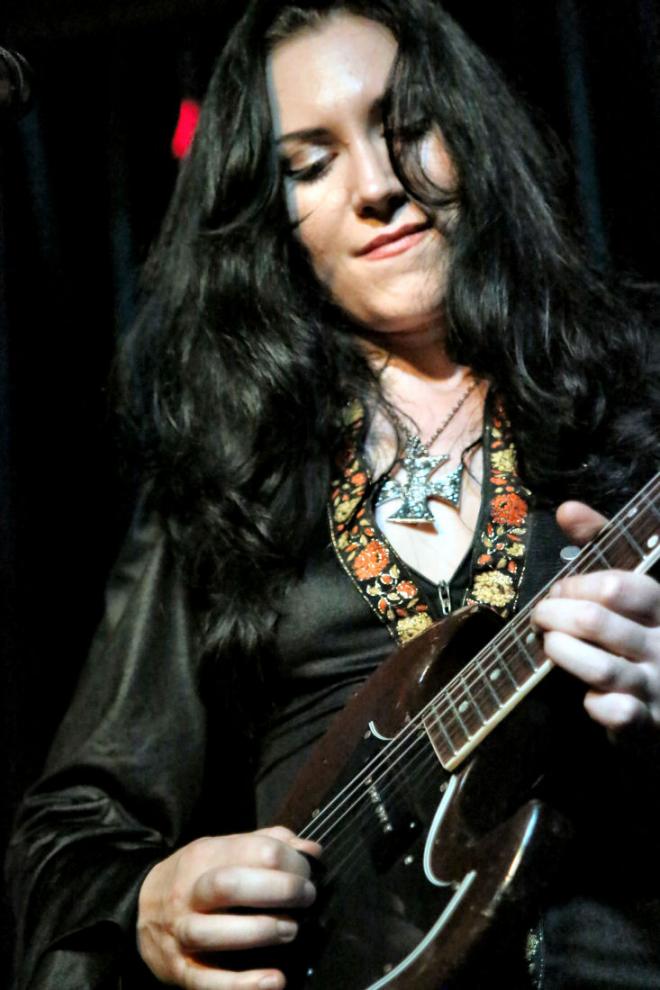 Tonight we have Rosalie Cunningham, ex of the psychedelic/60s influenced band Purson, who after a couple of albums and on the way up suddenly disbanded. A year or so later Rosalie announced not only new music coming but also this her debut solo tour. So here she is albeit at a lot smaller venue that she played with Purson, but I am sure she knows that this is the way she has to do it. Although obviously fans of Purson will either turn out or be interested in or both.
This is my first time at the Giffard despite it being only four miles from home and to be honest, I liked it. The sound was very good, which helps because the songs on the new, self-titled album are typical of her style. Intricate, somewhat surreal, but ultimately intriguing lyrically. It isn't a million miles from Purson, no surprise because let's face it Rosalie was Purson. The music on the album walks a line between psychedelic and prog, with fantastic mind image making lyrics. My personal favourite on the album is 'Nobody Hears'.
Rosalie certainly has a star quality about her. The way she looks, and her performance just lets you know it. I will be watching closely the progress she will undoubtedly make in the future. What was impressive to see was that nearly all at the packed Gifford bought a CD (I did!) or in some cases a vinyl and CD. A cracking small room gig.
Photos & Review by Geoff Griffe