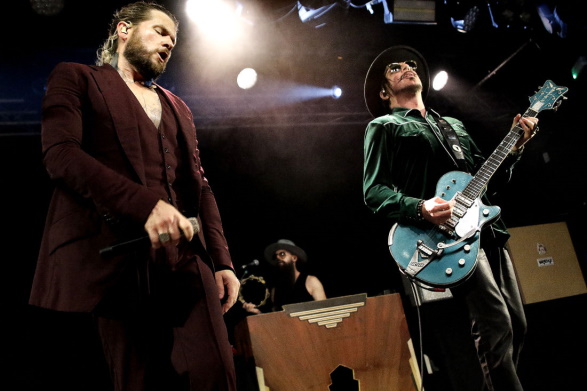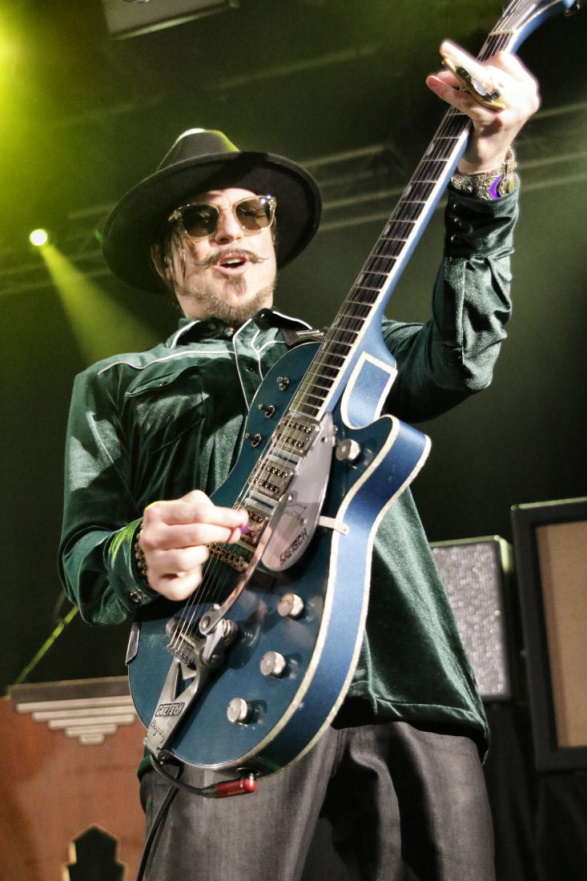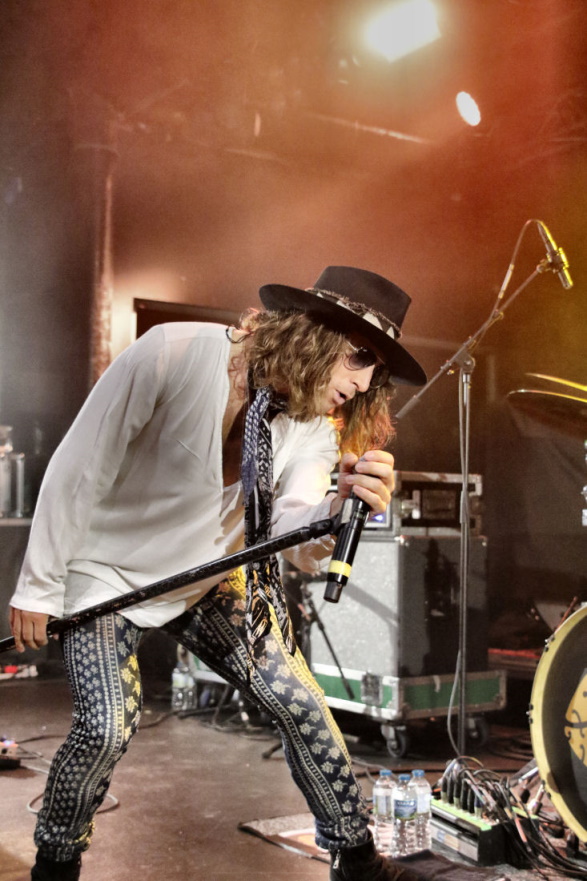 How good it was to be in Rock City for the first time in nearly four years. It means we have an hour and a half drive, but it's a great venue and as long as the band is right, well worth it. Well tonight we make an extra effort in getting here early as we are very interested in the support Dirty Honey and have heard excellent reports of them live, having heard their first release, it seemed a great fit with the fantastic Rival Sons. Dirty Honey took to the stage and seemed quite at ease in the packed Rock City, well they have supported several big names, The Who, Guns N Roses, Kiss, so they should be and related to the audience straight away. In a set of nine songs there wasn't much time for many slow numbers, as a support you need to impress quick, which they did, with staple Honey numbers like 'Heartbreaker' and 'Another Last Time', making a positive impression on the crowd, and us. We look forward to seeing them again on a larger stage.
As for Rival Sons, tonight marks the return of one of the best live bands out there, with as I have said many times, one of the best voices in rock with Jay Buchanan. Jay doesn't spend too much time talking between songs but tonight, he seemed genuinely humbled that the crowd had turned out to see them, after the layoff, thanking them for sticking by them. To be honest I would be amazed if they had lost any of the following they had built-up with incessant touring before Covid, they're too good.
As this is the tenth anniversary of their album 'Pressure And Time', a lot of the album was included in the set, along with crowd faves like 'White Noise', 'Too Bad', 'Open My Eyes', 'Electric Man', 'Feral Roots', and an acoustic version of the brilliant crowd sing along 'Shooting Stars', which sent shivers down the spine, after Jay had said it was in support of Ukraine's battle with Russia. It seems that the enforced rest has done no harm to Rival Sons and although this is probably the sixth time of seeing this fine band, we look forward to the next time, like I'm guessing that all here feel the same. One question I would like answering is, what about a new album, please?
Photos by Geoff Griffe
Review by Jennifer Griffe