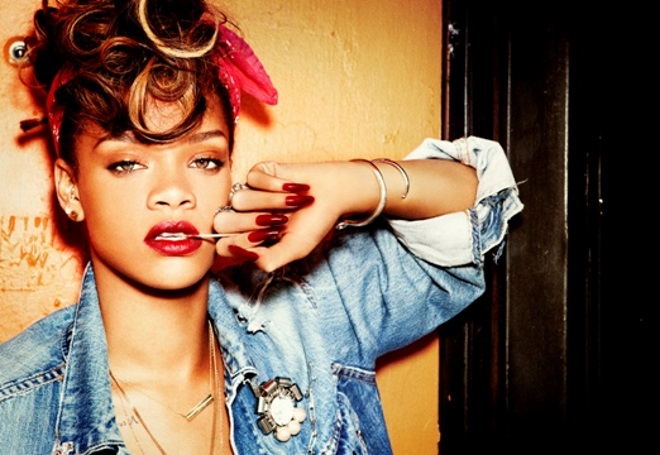 One of the last times we saw Rihanna at the top of the charts was when she teamed up with DJ Khaled and Bryson Tiller for huge summer anthem 'Wild Thoughts' back in 2017.
To celebrate our love for Riri and her distinct signature vocals, we're looking back at our favourite tunes by the Barbadian songstress, which also happen to be her some of her top selling singles. How many are you guilty of playing Rih-peat?
We Found Love
Rihanna fell in love in a hopeless place in the music video for 'We Found Love'. The single racked up 1.41 million sales and 26 million streams, making it her most successful chart topper to date! The track was written and produced by Calvin Harris and went straight to number one before taking a two-week break from the top, only to snap it up once again for three more weeks.
Love The Way You Lie
Her Eminem collaboration was one of the biggest selling singles of 2010. The tumultuous relationship played out in the music video sparked a lot of controversy, which was only heightened by the personal histories of both artists. The single peaked at number two on the official charts, selling over 1.25 million copies and 26 million streams.
Only Girl (In The World)
Whilst SOS and Please Don't Stop The Music had gave us a taste of what Rihanna was capable of when taking on a dance track, Only Girl (In The World) turned things up a notch, with 1.16 million sales and 11.4 million streams. Although the song was beaten to the number one spot on the UK singles chart by Cheryl Cole's 'Promise This', Riri's club banger still managed to sell an impressive 126,000 copies in its debut week alone.
Diamonds
Written by Sia, Rihanna's 'Diamonds' currently stands as her fourth record-breaking chart topper. The track spent 14 weeks in the Top 40, with 1.1 million sales and 23.5 million streams. The song was a personal one to the star, who told MTV News, "I think a lot of people are afraid of being happy because of what others might think of it. They're afraid to embrace that and embrace themselves and love themselves and do what they love and do what makes them happy. My story is definitely going to be a happily ever after, no matter what."
Umbrella
If there's one song that springs to mind when you hear the singer's name, 'Umbrella' is most likely to be it! Released in 2007, not only did it make the world stop and take notice of her musical talents, the song spent ten weeks at number one, was the biggest selling single of the year AND her first number one with 876,000 sales and 15 million streams.
The Monster
'The Monster' makes an appearance at the number 10 spot on Rihanna's top ten singles and is another one of her successful collaborations with Eminem. Whilst the pair were sure to deliver another hit, one thing no one could've predicted was that a parrot would be responsible for a viral cover of the song – we hope you'll forgive us for sharing this video instead! 🙂
Let's face it, there can only be one Rihanna.