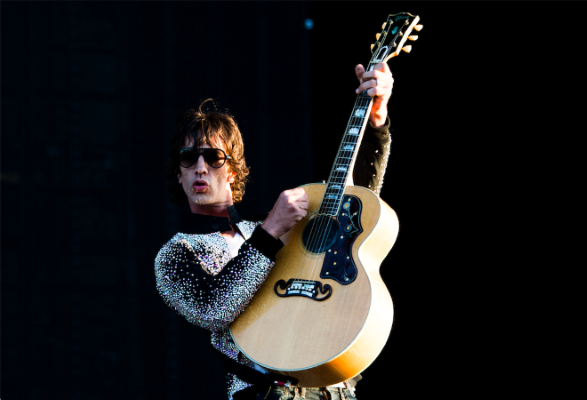 Richard Ashcroft has unveiled his hugely anticipated comeback single in the form of his version of John Lennon track 'Bring On The Lucie (FREDA PEEPLE)'.
The Verve frontman first teased the track on his social media alongside the release date – CHECK OUT THE POST BELOW:
— Richard Ashcroft (@richardashcroft) February 17, 2021
The original song appears on Lennon's 1973 album 'Mind Games'. Ashcroft recorded the single during sessions at Abbey Road Studios and Redtone Studios in East Palo Alto, California. 'Bring On The Lucie (FREDA PEEPLE)' was produced by the artist himself alongside frequent collaborators Steve Wyreman and Chris Potter.
Wyreman, who regularly plays live with the singer, also featured on his 2018 fifth solo studio album 'Natural Rebel, whilst Potter has co-produced every Ashcroft album from The Verve's legendary 'Urban Hymns' to the 2016 solo record 'These People'.
The accompanying music video shows Ashcroft recording and performing the song at Abbey Road.
WATCH IT HERE:
Last year Ashcroft revealed his plans of releasing an acoustic album compiled of some of his greatest hits.
He is currently set to headline two shows at the London Palladium on 21-22 May 2021 – both shows have sold-out.
Two date, the two-time Ivor Novello winner has released five Top 5 solo albums, including the No.1 debut 'Alone With Everybody'. During his time with The Verve, the band released one of the biggest albums of the era 'Urban Hymns', featuring iconic anthems such as 'The Drugs Don't Work', 'Bitter Sweet Symphony', 'Lucky Man' and 'Sonnet'.
Image Credit: Robin Pope