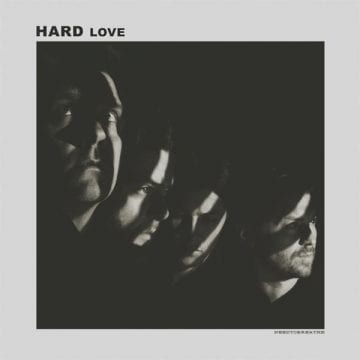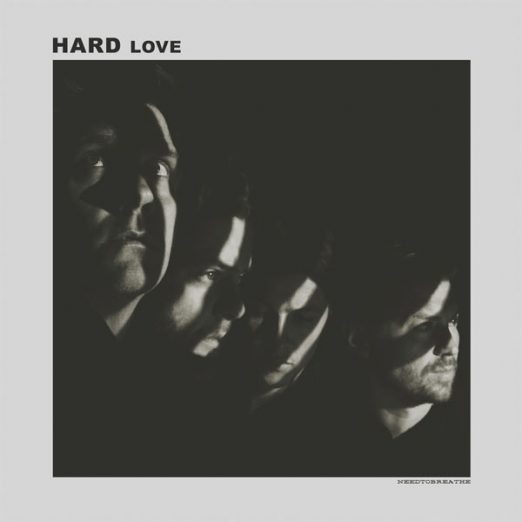 In an interview, NEEDTOBREATHE have stated that their new album, 'H A R D L O V E' is a story of what the band went through and came through. They advise that this album is really different from their last one. It is.
'H A R D L O V E' begins with a synthesized almost haunting sound with delicate piano keys promising perhaps a jazz element to come through the album. However, this is short-lived.
The title comes through a minute in. The track's lyrics are a lesson, 'What don't kill you makes you stronger', although a somewhat clichéd one. The sound is very 80's with a somewhat stressed vocal. It is the last minute of this song that it really comes alive, the rawness comes out and Bear Rinehart's gritty voice marries well with the instrument crescendo. Despite this, the song doesn't appear to know where it's going all the time and it is hard define what genre it belongs to.
'Money and Fame' starts and continues with a far grittier sound. It is reminiscent of what we are used to from this band, and personally, I prefer it. Using a saxophone works well with Rinehart's voice, along with a more gutsy sound from the instruments. It's a catchy song and would do well commercially.
'No Excuses', although a much slower song, gives us the same gritty gutsy sound.
Rinehart's voice, very similar to Kings of Leon's Caleb Followill (notably at the start of 'Testify'), blends well with a dirty sexy rock sound. This album does not always offer that. At times it is too eighties and offers a very 'vanilla' type of rock.
There are some great songs on this album but it seems to lack what they have previously offered.
The genres change, moving from a gospel rock sound, to a dirty rock sound, to a country rock sound. All of these work well. 'Happiness', 'Great Night' (feat Shovels & Rope), and 'Don't bring that Trouble With You' are a real tribute to how talented this band is.
However, there are a couple of songs in there that fall flat; too eighties, too whiney, not raw enough, too poppy… it seems a shame to have such a great lead vocal and clearly talented musicians writing and playing music lacking in a strength clearly shown through previous albums and some songs on this album.
No doubt this will do well, there are songs on here strong enough to carry it. The band have evidently taken some risks, which they should be applauded for, however, not all of them pay off.
Review by: Ciannait Fitzpatrick
Take a listen to new single 'HAPPINESS'…