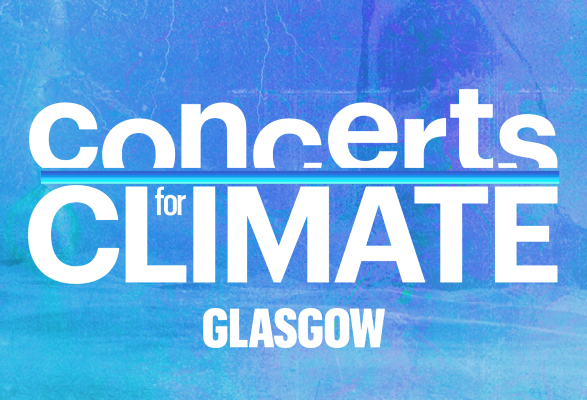 New event series 'Concerts For Climate' will kick-off this November with a show in Glasgow alongside the UN Climate Conference COP26.
Project Zero & DF Concerts announced the night of live music, which will feature some of Scotland's finest artists from across genres, who have come together to support our biggest weapon in the fight against the climate crisis, the ocean.
Twin Atlantic, Admiral Fallow, The Ninth Wave, Rachel Sermanni, Blue Rose Code, Tamzene and The National Youth Pipe Band are all confirmed to perform at King Tuts Wah Wah Hut, Glasgow on 11 November 2021.
Tickets cost £30 and will go on sale Friday (22 October) at 10am from Ticketweb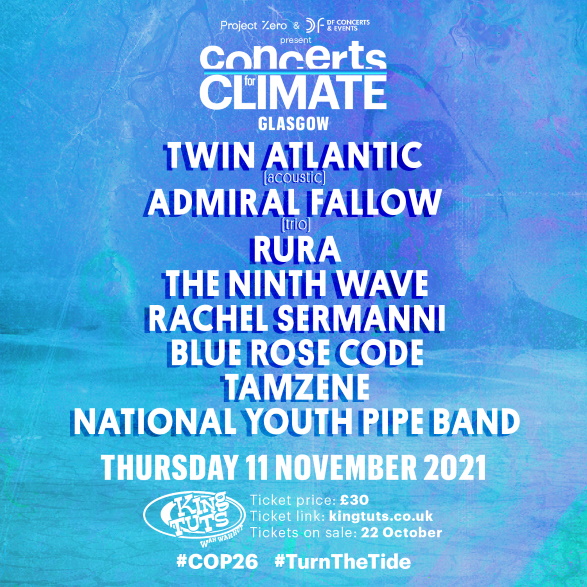 "We are honoured to host the very first Project Zero Concert at King Tut's, in the host city of COP26, Glasgow. It is so important that we tackle climate change now and, this concert series will help draw attention to the fact our oceans are our biggest weapon in fighting the climate emergency." – Susan Kerr, King Tut's.
"We're enormously grateful to DF Concerts and these incredible Scottish bands who are lending their exceptional voices to help us restore the ocean and turn the tide on the climate crisis. The ocean is our planet's biggest carbon sink. It is estimated that 93% of the earth's CO2 is stored or cycled through the ocean. The ocean holds 97% of Earth's water, and supports a great abundance of life on the planet. Today the ocean is sick. We need to restore the ocean to health to save our planet. We can reverse the damage, but we must act now." – Michele Clarke, CEO/Founder, Project Zero
All proceeds from the "Concerts for Climate" series will fund a global network of projects that protect and restore the ocean and blue carbon ecosystems (mangroves, seagrass meadows and tidal marshes). Learn more about these projects here.