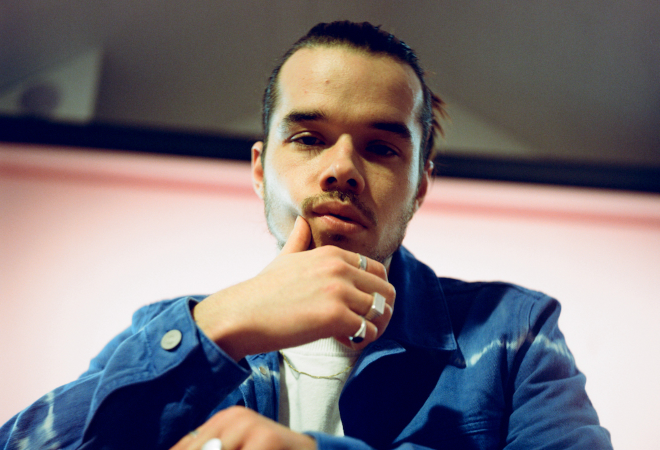 Oscar Jerome has shared new Lianne La Havas duet 'Timeless', taken from his long-awaited debut album 'Breath Deep, due out on 14 August 2020.
The track also features smooth jazz-tinged instrumentation by friends in Ezra Collective, Sons on Kemet and Oscar's other band Kokoroko.
The South London artist commented on the song saying, "I wrote this song for my Dad. It's about viewing someone you love as a constant through your whole life, not just who they are now. I was privileged enough to have the legendary Lianne La Havas jump on this tune. She made it everything I hoped for and more. She has been really good to me over the last couple of years and I appreciate her greatly."
LISTEN TO IT HERE:
'Timeless' follows previous releases 'Sun For Someone' ft. Joe Armon-Jones, 'Your Saint' ft. Brother Portrait, 'Give Back What U Stole From Me' and 'Joy Is You.
On the album, the Trinity Laban Conservatoire jazz-guitar graduate pays tribute to guitar greats like George Benson, Grant Green and Kenny Burrell as well as draws inspiration and sounds from afrobeat, West African funk, broken-beat and 60s Latin American soul jazz.
He commented, "'Breathe Deep' is a pretty broad presentation of who I am musically and my journey to get to this point. On a personal level, it's a reflection of the effort put in during that path of self-bettering, both emotionally and in life more broadly. It's about preparing oneself for failure and growing from that. Taking a moment to step back and see where things are going and where one has been. It also addresses the resilience of people, which is reflected in the more political moments on the album. The world is a messed up place but people still find ways of preparing themselves for it."
To celebrate the release of 'Breath Deep', Oscar Jerome has announced a virtual full-band live album launch show on 18 August. Filmed at South London community space The Room, the ticketed event will also feature special guests, a Q&A as well as raffle prizes in support of Fairbeats music charity.
Tickets on sale now from Ticketmaster
Photo by Denisha Anderson