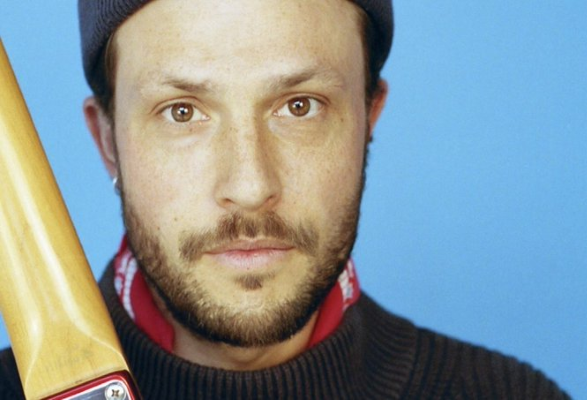 Orlando Weeks is set to release his highly anticipated sophomore solo album 'Hop Up' on 14 January 2022.
Furthermore, the former Maccabees frontman has announced a series of intimate underplay dates for this November ahead of his 2022 UK headline tour.
The shows will be his first live performances since the release of his critically acclaimed debut solo album 'A Quickening'. The stripped back set-up of Orlando and his long-time live collaborator Sami El-Enany on keys will also be the first chance for fans to hear new material from the forthcoming album, including recently released tracks 'Big Skies Silly Faces' with Katy J Pearson, 'Deep Down Way Out' and 'Look Who's Talking Now'.
Weeks discussed the record saying, "It started with the idea of wanting to fill in some of the blanks that I felt I had left with 'A Quickening', but quite quickly it turned into something broader. The choice was always to take the more positive and uplifting sounding step. Perhaps it shouldn't have, but as an approach it felt surprisingly novel to me."
Orlando Weeks November Live Dates:
Tunbridge Wells The Forum, 14 Nov
Ramsgate Music Hall, 18
Southampton Heartbreakers, 20
London The Social, 21
Margate Tom Thumb Theatre, 25
Bedford Esquires, 26
Bath Moles, 27
Tickets on sale Friday (15 October) at 10am from Ticketmaster See Tickets
Orlando Weeks 'Hop Up' Full Album Tracklisting:
Deep Down Way Out
Look Who's Talking Now
Bigger
Yup Yup Yup Yup
High Kicking (featuring Willie J Healey)
No End To Love
Hey You Hop Up
Make You Happy
Big Skies Silly Faces (featuring Katy J Pearson)
Silver
Way To Go
Image Credit: PRESS