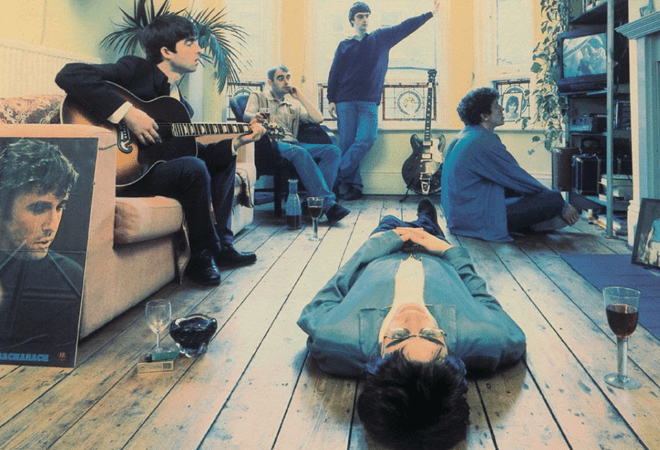 To mark the 25th anniversary of the iconic seminal debut Oasis album 'Definitely Maybe', a brand new four-part podcast series has been launched.
'Listen Up' will feature first-hand accounts of the remarkable events leading up to the release of the supersonic album that transformed Oasis into a cultural phenomenon. Created by Matt Everitt's production company Cup & Nuzzle with Big Brother Recordings, it will include contributions from fans, friends and fellow musicians as well as those from the band's inner circle such as producer Owen Morris and engineer Anjali Dutt.
FIRST EPISODE AVAILABLE NOW – LISTEN HERE:
A quarter of a century after its release and the album's songs still sound as fresh and relevant as they did in 1994. Check out the full 'Definitely Maybe' tracklisting below:
Rock 'n' Roll Star
Shakermaker
Live Forever
Up In The Sky
Columbia
Supersonic
Bring It On Down
Cigarettes & Alcohol
Digsy's Dinner
Slide Away
Married With Children
Two limited edition vinyl formats will be released to mark the anniversary of the album – order here
FIVE FAST ALBUM FACTS:
'Definitely Maybe' was the fastest-ever selling debut album in the UK at the time of release.

It went seven times platinum in the UK and sold over five million copies worldwide.

The album's four major singles 'Supersonic', 'Shakermaker', 'Live Forever' and 'Cigarettes And Alcohol' are established band classics.

'Definitely Maybe' frequently appears on 'best album of all time' polls.

It is widely considered to be the best debut album ever made.