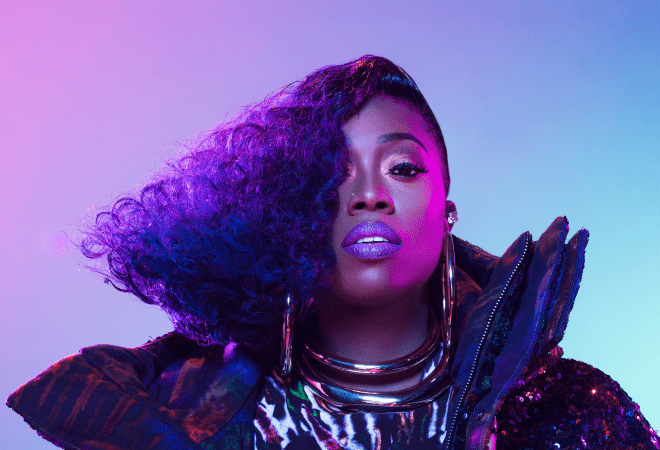 Missy Elliott has dropped surprise EP 'ICONOLOGY', featuring new single 'Throw It Back'.
The track is accompanied by an official music video co-starring Teyana Taylor – CHECK IT OUT HERE:
'ICONOLOGY' was produced by Missy alongside Timbaland and Wili Hendrex. The EP includes five brand new tracks – check out the full tracklisting below.
The five-time Grammy Award winner made history this week when she became the first female rapper ever to receive the prestigious Michael Jackson Video Vanguard Award at the 2019 MTV Video Music Awards.
Missy was also the first female hip-hop artist and third-ever rapper to be inducted into the Songwriters Hall of Fame. Her six studio albums have each been RIAA platinum certified or better, making her the only female rapper to achieve that remarkable accomplishment. More recently, she became the first female rapper to receive an honorary doctorate from the prestigious Berklee College of Music.
In addition to her solo work, Missy Elliott has penned and produced some of pop music's most inventive and catchy songs. She has helped create a score of hits for the likes of SWV, Destiny's Child, Whitney Houston and Aaliyah, as well as collaborated with Beyoncé, Janet Jackson, Katy Perry, Ciara, Monica, K. Michelle, Faith Evans, Ginuwine, Fantasia, Jazmine Sullivan and Justin Timberlake – to name just a few!
'ICONOLOGY' Tracklisting:
Throw It Back
Cool Off
DripDemeanor (Feat. Sum 1)
Why I Still Love You?
Why I Still Love You? (Acapella)