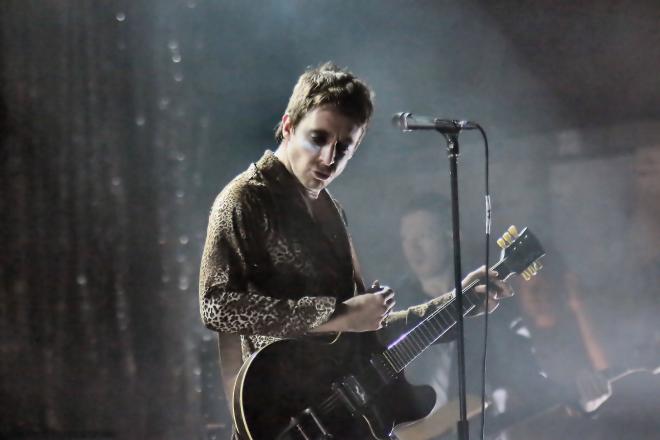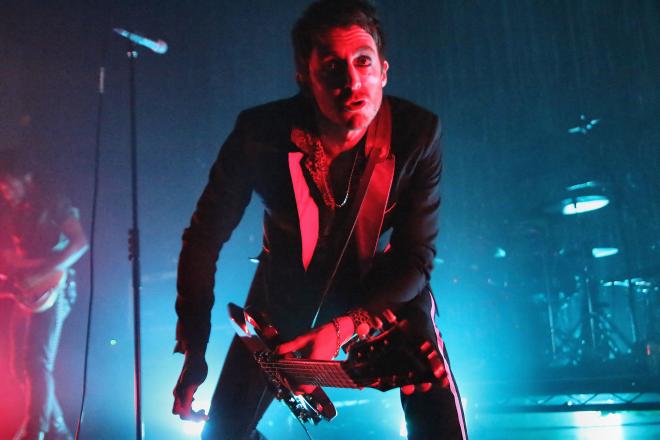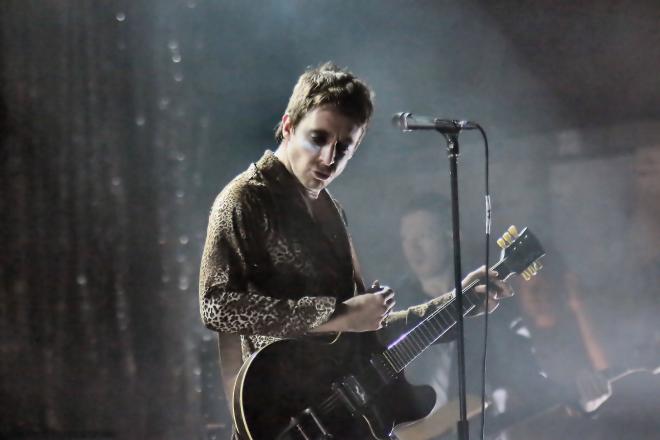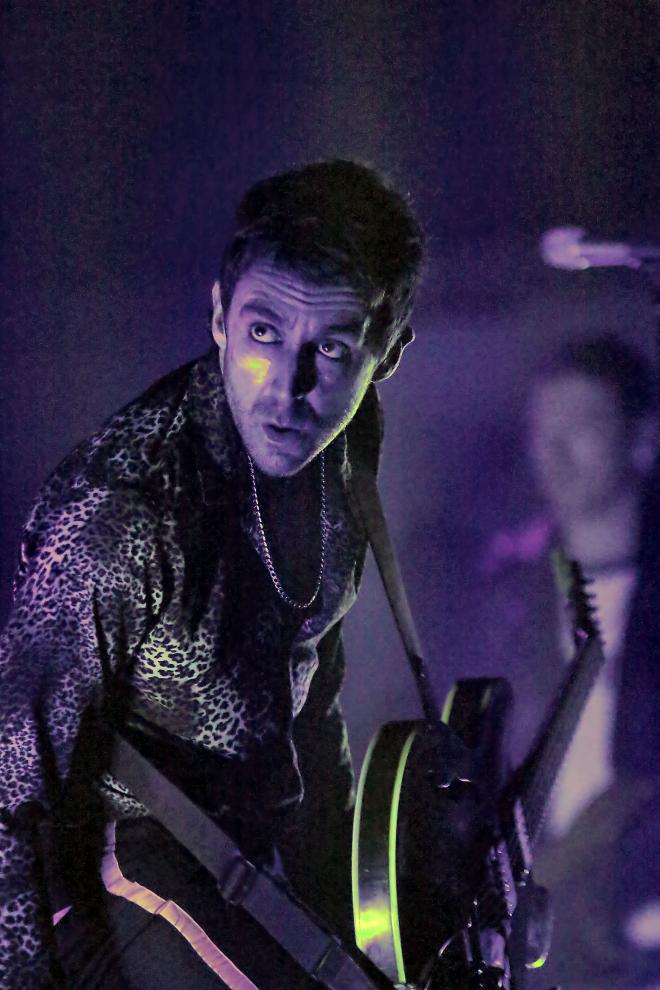 Taking a break from his day job in the band The Last Shadow Puppets and promoting his second solo effort 'Coup De Grace', Miles Kane took to the Institute stage complete with coloured cheek stripes akin to war paint, and it was clear that he wasn't going to take any prisoners.
Going full throttle, he sings and moves with attitude, true to his indie-rock mod god image and first album, but with 'Coup De Grace' he has plugged into his funkier side. Although the set was made up of a big slice from the new album, the older gems like 'Inhaler' had a little of their edges taken off, making them gel seamlessly with the new songs. Everything was played with an undeniable energy, battering the crowd into total submission with big guitar riffs and sing along choruses, and even a great cover of Donna Summer's 'Hot Stuff' thrown in, before Kane climbed into the crowd with a massive smile on his face.
By the time he played 'Don't Forget Who You Are', the packed Institute crowd were in awe of what they were witnessing, but still with enough strength left to lift the roof off. On this showing Miles Kane is emerging as tour de force to be reckoned with, and I will be interested to see what direction he goes in the future. One thing is for certainty is that it will be energy and swagger.
Photos by Geoff Griffe
Review by Jennifer Griffe