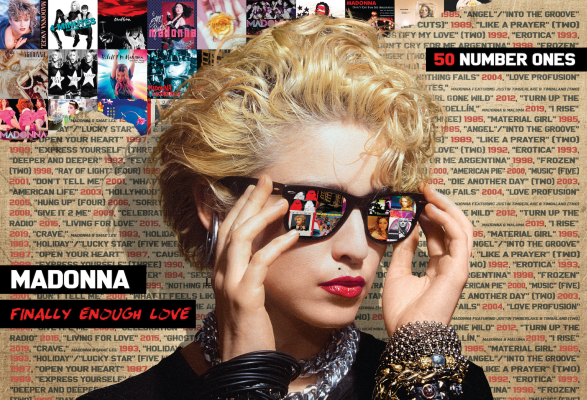 Madonna made history once again when she topped the Dance Club Songs chart for the 50th time, making her the first and only recording artist to have 50 No.1 hits on any single Billboard chart.
To celebrate the historic milestone, the pop music icon has curated two brand new collections. 'FINALLY ENOUGH LOVE: 50 NUMBER ONES', a new 50-track collection featuring her favourite remixes of those chart-topping dance hits, and an abridged 16-track version entitled 'FINALLY ENOUGH LOVE'.
Each remix has been newly remastered for the collection by Mike Dean, who produced the artist's two most-recent studio albums, 2015s Rebel Heart and 2019s Madame X.
Both new compilations will highlight 'You Can Dance', Madge's first ever remix collection. Celebrating 35 years this year, the release has sold more than five million copies worldwide and is still the second best-selling remix album of all time.
In addition, the collections will pay homage to the singer's first single 'Everybody', which celebrates its 40th Anniversary this year on 06 October.
The new compilations will also mark the first album releases to be part of the newly announced partnership between Madonna and Warner Music Group, boasting an extensive series of catalog releases across her ground-breaking career.
Fans can look forward to more surprise reveals later this year to mark Madonna's momentous 40 years in music.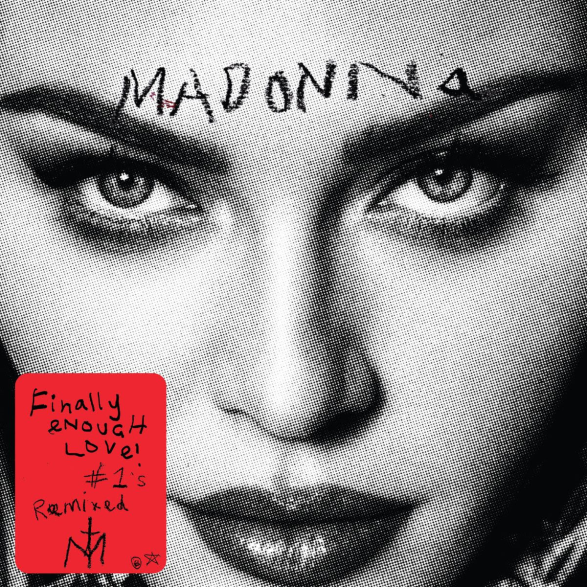 'FINALLY ENOUGH LOVE' Tracklisting:
"Everybody" (You Can Dance Remix Edit) +#
"Into The Groove" (You Can Dance Remix Edit) +#
"Like A Prayer" (Remix/Edit)
"Express Yourself" (Remix/Edit)
"Vogue" (Single Version) +
"Deeper And Deeper" (David's Radio Edit) +#
"Secret" (Junior's Luscious Single Mix)
"Frozen" (Extended Club Mix Edit)
"Music" (Deep Dish Dot Com Radio Edit)
"Hollywood" (Calderone & Quayle Edit) +#
"Hung Up" (SDP Extended Vocal Edit)
"Give It 2 Me" (Eddie Amador Club 5 Edit) °+
"Girl Gone Wild" (Avicii's UMF Mix)
"Living For Love" (Offer Nissim Promo Mix) *+
"Medellín" (Offer Nissim Madame X In The Sphinx Mix) – Madonna and Maluma
"I Don't Search I Find" (Honey Dijon Radio Mix)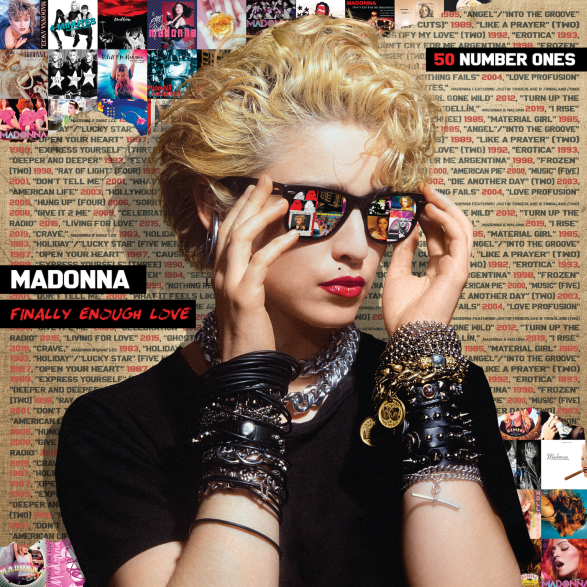 'FINALLY ENOUGH LOVE: 50 NUMBER ONES' Tracklisting:
"Holiday" (7" Version) +
"Like A Virgin" (7" Version)
"Material Girl" (7" Version)
"Into The Groove" (You Can Dance Remix Edit) +#
"Open Your Heart" (Video Version) +
"Physical Attraction" (You Can Dance Remix Edit) +#
"Everybody" (You Can Dance Remix Edit) +#
"Like A Prayer" (Remix/Edit)
"Express Yourself" (Remix/Edit)
"Keep It Together" (Alternate Single Remix) *+
"Vogue" (Single Version) +
"Justify My Love" (Orbit Edit)
"Erotica" (Underground Club Mix)
"Deeper And Deeper" (David's Radio Edit) +#
"Fever" (Radio Edit) +
"Secret" (Junior's Luscious Single Mix)
"Bedtime Story" (Junior's Single Mix)
"Don't Cry For Me Argentina" (Miami Mix Edit)
"Frozen" (Extended Club Mix Edit)
"Ray Of Light" (Sasha Ultra Violet Mix Edit) +#
"Nothing Really Matters" (Club 69 Radio Mix) +
"Beautiful Stranger" (Calderone Radio Mix)
"American Pie" (Richard 'Humpty' Vission Radio Mix)
"Music" (Deep Dish Dot Com Radio Edit)
"Don't Tell Me" (Thunderpuss Video Remix) +#
"What It Feels Like For A Girl" (Above And Beyond Club Radio Edit)
"Impressive Instant" (Peter Rauhofer's Universal Radio Mixshow Mix) +#
"Die Another Day" (Deepsky Radio Edit) +#
"American Life" (Felix Da Housecat's Devin Dazzle Edit) *+
"Hollywood" (Calderone & Quayle Edit) +#
"Me Against The Music" (Peter Rauhofer Radio Mix) + – Britney Spears feat. Madonna
"Nothing Fails" (Tracy Young's Underground Radio Edit) *+
"Love Profusion" (Ralphi Rosario House Vocal Edit) +#
"Hung Up" (SDP Extended Vocal Edit)
"Sorry" (PSB Maxi Mix Edit) +#
"Get Together" (Jacques Lu Cont Vocal Edit) +
"Jump" (Axwell Remix Edit)
"4 Minutes" (Bob Sinclar Space Funk Edit) + – feat. Justin Timberlake & Timbaland
"Give It 2 Me" (Eddie Amador Club 5 Edit) +#
"Celebration" (Benny Benassi Remix Edit)
"Give Me All Your Luvin'" (Party Rock Remix) – feat. LMFAO & Nicki Minaj
"Girl Gone Wild" (Avicii's UMF Mix)
"Turn Up The Radio" (Offer Nissim Remix Edit) *+#
"Living For Love" (Offer Nissim Promo Mix) *+
"Ghosttown" (Dirty Pop Intro Remix)
"Bitch I'm Madonna" (Sander Kleinenberg Video Edit) +# – feat. Nicki Minaj
"Medellín" (Offer Nissim Madame X In The Sphinx Mix) – Madonna and Maluma
"I Rise" (Tracy Young's Pride Intro Radio Remix)
"Crave" (Tracy Young Dangerous Remix) – feat. Swae Lee
"I Don't Search I Find" (Honey Dijon Radio Mix)
* Previously unreleased
+ Available digitally for the first time
# Available commercially for the first time
Image Credit: PRESS