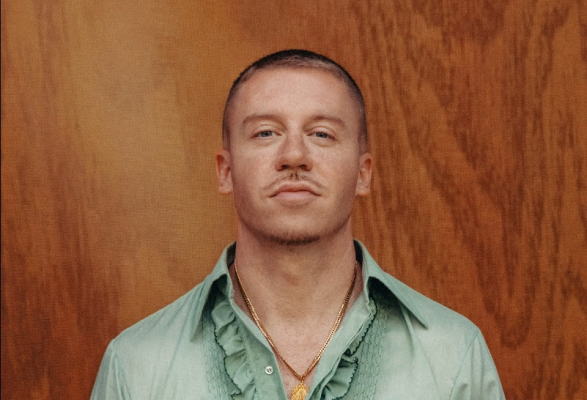 Macklemore is back with brand new single 'Maniac' ft. Windser.
The up-tempo track was produced by Ryan Lewis and Budo and is accompanied by an official music video.
Macklemore commented, "The first time I heard Windser singing the hook on Maniac I fell in love with it. It's infectious and relatable and I couldn't get it out of my head. Maniac is about the euphoria of a relationship that isn't perfect, but an addictive journey of the ups and downs that make you both who you are."
The Jake Magraw-directed video is an ode to the classic 1960's American entertainment shows and stars the Grammy Award-winning, multi-platinum artist alongside a brief cameo by Nardwuar.
WATCH HERE:
'Maniac' follows recently released uplifting comeback track 'Chant' ft. Tones And I. The accompanying music video was co-directed by Macklemore alongside Jake Magraw.
WATCH HERE:
2022 marks 10 years since the release of Macklemore's multiple Grammy Award-winning, chart topping, critically acclaimed album 'The Heist', which included No.1 hit singles 'Thrift Shop' and 'Can't Hold Us'.
Following his hiatus as a duo with Ryan Lewis, he dropped first solo effort in 12 years 'Gemini' in 2017, featuring Platinum-certified singles 'Glorious' ft. Skylar Grey, 'Good Old Days' ft. Kesha, and '"Marmalade' ft. Lil Yachty.
Macklemore has achieved 12.8 billion combined streams to date and is one of the most successful independent artists of the 21st century.
Furthermore, collectively his music videos have been viewed over 3 billion times and he is one of only two rappers to have a Diamond-certified single with 'Thrift Shop'.
Image Credit: PRESS